Another Mississippi Republican Refuses To Allow Female Reporter To Do Her Job
Bill Waller is the second candidate for GOP nomination for Governor of Mississippi who is refusing to allow female reporters to travel alone with him when he's campaigning.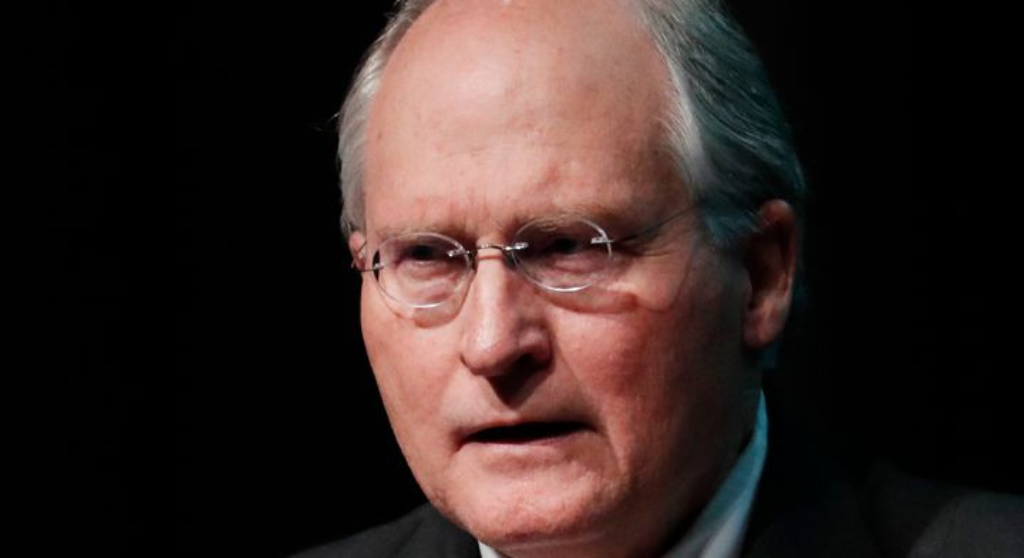 Following up on a report from last week about Robert Foster, a candidate for the GOP nomination for Governor of Mississippi, refusing to allow a female reporter accompany him on a day of road-trip campaigning, another Republican candidate has laid down the same rule:
Mississippi gubernatorial candidate Bill Waller, a former state Supreme Court justice, told Mississippi Today's Larrison Campbell that he subscribes to the rule — pegged the "Billy Graham rule" — because it's "common sense."

"I just think in this day and time, appearances are important and transparency's important, and people need to have the comfort of what's going on in government between employees and people. And there's a lot of social issues out there about that. My goal is to not make it an issue so that everyone's comfortable with the surroundings and we can go about our business," Waller told Campbell, the reporter who was recently barred from doing ride-along coverage of another Republican gubernatorial candidate — state Rep. Robert Foster — unless she brought along a male colleague because he was worried it would look like he was having an affair.

Waller, however, said he would not stoop to request that a female reporter or female colleague provide a male companion to accompany her to a meeting.

"In my situation I always made sure that I was in control of the situation— that's the way I do business," he reportedly said.
The candidate, of course, is free to make whatever rules he wishes regarding how he deals with reporters. That doesn't mean, however, that the decision is the right one or that it's immune from criticism. In this case, the candidate is obviously basing his "rule" on a view of relationships between men and women that is outdated, archaic, and unfair. In the case, of women, a rule like this basically views all women as nothing more than "temptresses" who will cause men to stray. It's the same outdated philosophy that leads to dress codes in public schools that require girls to cover-up clothes are clearly not inappropriate out of fears that they will cause teenage boys to be distracted. It's unfair because it places the entire burden in male-female interaction on women and girls and because it is rooted in a view of men that sees all men as potential sexual predators who are only restrained if the women are dressed blandly and kept as far away from them as possible.
As noted, all of this is rooted in the so-called "Billy Graham Rule," which gained notoriety shortly after Mike Pence became Vice-President because he apparently has the same policy. Under this "rule," men simply refuse to be alone with a woman who isn't their wife whether it is in a social or business setting. The alleged justification for the rule is to "honor" one's spouse or significant other by not raising the implication of potential bad behavior. In the wake of the MeToo movement, it has also been said that a reason for the rule is to prevent men from being wrongfully accused of inappropriate behavior.
Not only is it rooted in outdated and discriminatory views of the relationship between men and women, it also results in women being treated unfairly for reasons they have no control over. In my own career, there have been plenty of times where I was required to work late with a female colleague and I would not have even thought once about refusing to do so because of my co-worker's gender. In all such situations, we were both professionals, both adults, and both capable of focusing on the job rather than on the things that people like Billy Graham, Mike Pence, and Robert Foster are worried about. Additionally, a rule like this essentially means that women will routinely be denied access to interactions with their co-workers and superiors that could lead to advancement in their career simply because a given man is afraid that he can't or won't control his impulses to behave professionally and appropriately. At its root, the rule is an archaic and discriminatory rule that fails to recognize reality. If men like Foster and Waller can't control themselves, that's their problem to deal with. Neither Ms. Campbell nor any other woman should be forced to pay the price for their sexism.