Another Problem for Romney: Climate Change
Here's another way that Romney will be called a RINO.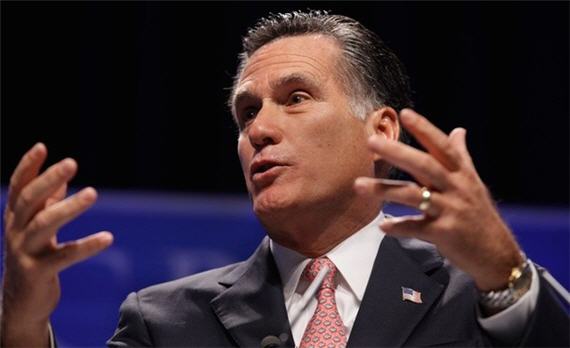 Via PostPolitics:  Romney draws early fire from conservatives over views on climate change.
When asked about the topic:
the former Massachusetts governor stuck to the position he has held for many years — that he believes the world is getting warmer and that humans are contributing to that pattern.
This will be yet another strike against Romney with many in the GOP base:
So far, Romney's reviews from the right are not positive. His views about climate change in particular put him at odds with many in his party's base.

"Bye-bye, nomination," Rush Limbaugh said Tuesday on his radio talk show after playing a clip of Romney's climate remark. "Another one down. We're in the midst here of discovering that this is all a hoax. The last year has established that the whole premise of man-made global warming is a hoax, and we still have presidential candidates that want to buy into it."

Then came the Club for Growth, which issued a white paper criticizing Romney. "Governor Romney's regulatory record as governor contains some flaws," the report said, "including a significant one — his support of 'global warming' policies."

And Conservatives4Palin.com, a blog run by some of former Alaska governor Sarah Palin's more active supporters, posted an item charging that Romney is "simpatico" with President Obama after he "totally bought into the man-made global warming hoax."
Yes, Romney is the poll leader at the moment, but things like this (and add in RomneyCare, the change of position on abortion, and even the religious question) and one does wonder how he is going to fair in actual contests with the Tea Party/populist wing of the party that seems more energized at the moment.
Further, it is important to remember that the Republican nomination process will function under different rules in 2012 than it has in the past.  I have not looked at the changes in detail, but my basic understanding is that more delegates will be allocated by more proportional rules than has been the case in the past (when they were allocated by a plurality winner take-all process, on balance).*  This rules change is likely to disrupt the past GOP pattern, wherein the candidates whose alleged "turn" it is wins the nomination.  At a minimum, it will create a more competitive field of candidates in the early going.
Regardless, Romney is clearly the most mainstream of the candidates with any numbers at the moment, but one does wonder if mainstream has a real chance for the nomination in this cycle.
—-
*As I understand it, the early primaries will use more proportional rules, while the later ones will be allowed to use winner-take-all rules.  No doubt I will comment more on this topic later.