Another Professor Fired After Another Stupid Tweet
A stupid comment about Hurricane Harvey cost a Florida professor his job.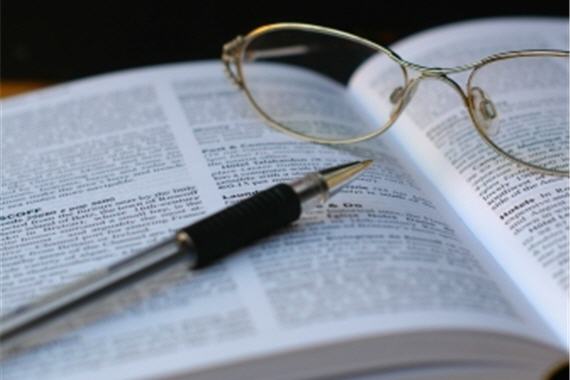 Yet another college professor has been fired after a controversial comment on social media.
WaPo's Christine Phillips ("A university professor suggested Harvey was karma for Texas Republicans. Then, he was fired." – 30 August):
The University of Tampa has fired a visiting professor who appeared to suggest on social media that Hurricane Harvey is karma for Texas for voting Republican.

Kenneth L. Storey, a sociology professor, was immediately slammed on social media after he tweeted this Sunday: "I dont believe in instant Karma but this kinda feels like it for Texas. Hopefully this will help them realize the GOP doesnt care about them." Two days later, he was out of a job.

In a statement Tuesday, the university denounced Storey's comments, saying they were made on his private Twitter account and do not reflect the school's views.

"We condemn the comments and the sentiment behind them, and understand the pain this irresponsible act has caused," the university said, adding that other faculty members will take over Storey's classes. "As Floridians, we are well aware of the destruction and suffering associated with tropical weather. Our thoughts and prayers are with all impacted by Hurricane Harvey."

Storey, who also hosts a podcast, appears to have since deleted his Twitter account. Earlier, he followed up his initial tweet with two responses before deleting the entire thread, according to the Tampa Bay Times.

On Monday, he tweeted an apology, according to the Times: "I deeply regret the statement I posted yesterday. I never meant to wish ill will upon any group. I hope all affected by Harvey recover quickly."

Storey told The Washington Post that his intention was to speak about the GOP's denial of climate change, and he never intended to be offensive.

"I apologize. I never intended it to be taken that way," he said. "Seeing the suffering of the people of Houston and knowing that I added more suffering to that, that's heartbreaking to me. We need to do what we can to support them right now, and I do not do that with those tweets."

He also said he understands the university's decision to fire him.

"I don't want others to be harmed by my actions," he said.
Storey's Tweet was, as is a hazard of the medium, rather stupid and certainly poorly-timed. But he was expressing, in a profoundly unhelpful way, a perfectly legitimate viewpoint that countless others also expressed on Twitter and elsewhere. And, while one can certainly understand an institution—let alone one in a state that has had more than its fair share of devastation from hurricanes—would want to distance itself from a faculty member whose half-baked utterance started a firestorm, it's anathema to the notion of academic freedom that is at the core of the university enterprise.
Ari Cohn, an attorney for the Foundation for Individual Rights in Education, which advocates free-speech rights at American colleges and universities, said the organization is investigating Storey's firing, which he described as problematic.

"The University of Tampa faculty handbook very clearly promises its faculty freedom of expression and academic freedom, which includes the right to speak privately as a citizen on matters important to the individual, so long as there's no explicit claim that he's speaking on behalf of the university," Cohn told The Post.

Cohn said professors should be able to express diverse views and ideas in a public forum. Storey's firing, like similar ones in the past, sets a dangerous precedent that could force faculty members to be silent for fear of offending people online and getting fired, he said.
Quite right. To be sure, Storey is a sociologist, not a climate scientist. And, as such, he's on shakier ground claiming academic freedom because he's speaking as a citizen, not as a scholarly expert on a subject in controversy. Further, as a visiting professor, he presumably has less protection than one on tenure track, let alone one already tenured. Still, this sends the wrong message.
As Cohn notes, Storey's case is hardly unique.
"Administrators, especially in recent months, have been capitulating to outrage mobs and firing professors left and right because they offended someone," Cohn said.

In June, Lisa Durden was fired from Essex County College in Newark after she gave a combative interview on Fox News.

"Boo hoo hoo, you white people are angry because you couldn't use your white privilege card to get invited to the Black Lives Matter's all-black Memorial Day Celebration," Durden told anchor Tucker Carlson.

Another professor, Kathy Dettwyler, was fired the same month after she wrote on Facebook that Otto Warmbier, who was taken into custody in North Korea, then fell into a coma and died, was a "clueless white male" who "got exactly what he deserved."

Cohn said such incidents have become more common because social media has allowed faculty members to amplify their voices and reach a wider audience.

"It also amplifies the voice of the outrage mob that eventually assembles when they offend people," Cohn said. "If there's one thing that university administrators are terrified of, it's a PR disaster. With social media, it makes it much easier to cause a PR disaster. So they're trying to make the problem go away by making the root of the issue go away."
Indeed, in addition to giving professors and other public intellectuals an increased opportunity to make fools of themselves in public, it puts non-experts on equal footing with them.
Social media users who commented on the university's Facebook page have called for Storey's firing. Several University of Tampa students also have joined the chorus of criticism, saying that as a professor, Storey should have known what not to say in a public forum.

"That was really ignorant of him to say," Neisha Gamble, a 20-year-old entrepreneurship major, told the Tampa Bay Times. "Yes, he has free speech, but there are some things you should just keep to yourself. … There are drownings and killings happening. … Don't wish that upon anyone, and then send a fake apology out."

Gamble, who is from Houston, said she's still trying to reach her family there.

"I thought it was pretty messed up," Patrick Holt, a junior, told the Times. "Twitter's the area of free speech, and you can say what you want, but there's an ethical line."
While professors ought be more careful about what they tweet, their continued employment ought not be subject to whether students and random members of the public like what they say.