Another Romney Adviser Refers To Russia As The Soviet Union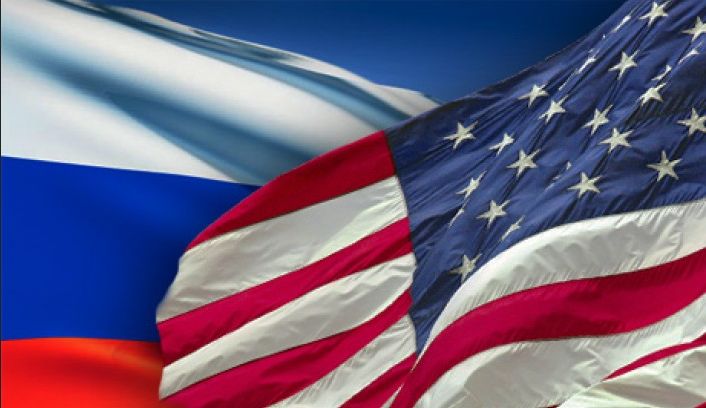 It's been rather obvious for months now that Mitt Romney and his foreign policy advisers advocate a far more confrontation approach toward Russia than previous Presidents have taken. The odd, or perhaps interesting, thing is that, more than once, Romney or one of the campaign spokespersons has made a statement where they refer to Russia as the Soviet Union, a nation that hasn't existed for more than 20 years. Back in April, former Reagan Navy Secretary John Lehman warned of the Soviet threat in the Arctic, for example, and the candidate had his own fruedian slip later than month. Indeed, before April was over the campaign was warning of the Soviet threat to Czechoslovakia, despite the fact that neither country even exists anymore.
Well, it's happened again:
A foreign policy adviser to Mitt Romney's campaign warned against policies that would aid "the Soviet Union" Wednesday, making him at least the third person from Team Romney — including Romney himself — to refer to a country that hasn't existed since 1991 in the course of attacking President Obama's foreign policy.

The Obama campaign has already accused Romney of having a "Cold War mindset" on foreign policy, so it naturally seized on a clip of longtime Republican diplomat Rich Williamson, a Romney adviser, speaking at the Brookings Institution Wednesday. Williamson was condemning the Obama approach to Syria.

He called the country "strategically important to the Soviet Union."
Now, of course I don't think that Romney or his advisers think the USSR still exists, they're not that dumb. However, it's odd that this mistake has been made so often and it makes one wonder why it would happen. Back in April, I suggested one purpose behind rhetoric like this:
It strikes me that rhetoric of this type serves a very direct, deliberate purpose and that it's been part of a theme among hard-core conservatives for years now. in some cases dating back to before President Obama even took office. There's no denying that Russia is a significant power that has its own national interests, and that it acts in a manner to protect those interests that often are not compatible with our own. To compare that, however, to a nation that was, at least rhetorically, devoted to the worldwide spread of Communism is patently silly and simplistic. Then again, silly and simplistic seems to play pretty well when it comes to foreign policy among the masses on the right.
To that I'd add the possibility that there are people in the foreign policy establishment on the right who don't recognize the differences between Russia and the old Soviet Union, and think that our policies in 2012 need to be similar to the ones we had in the 1980s. What other reason could there be?