Anti-Doping Agency Bars Russia From International Sports
Russia has been barred from the 2020 and 2022 Olympics as well as other international sporting events due to widespread use of performance-enhancing drugs.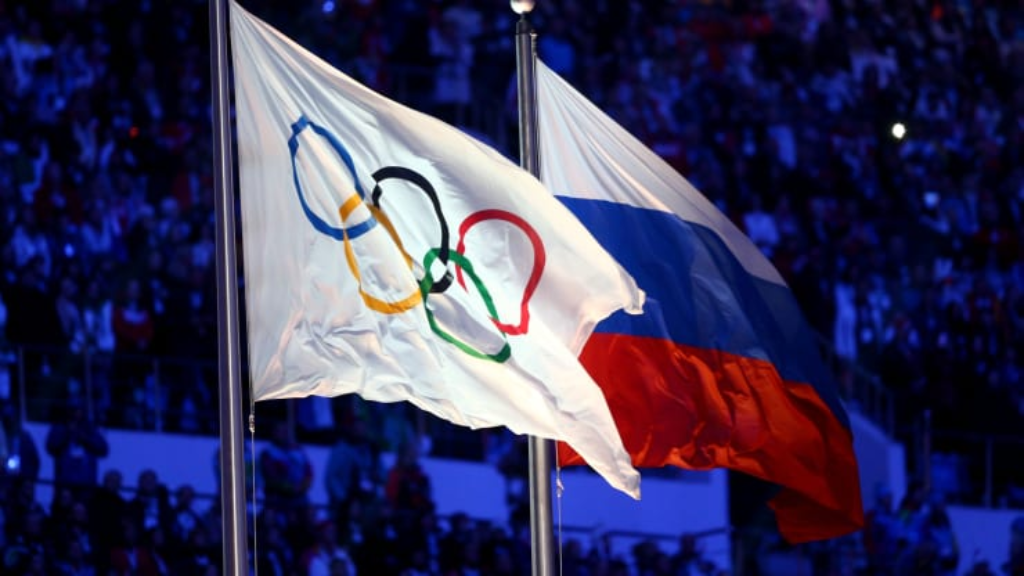 In a ruling that broadens a finding reached prior to the 2018 Winter Olympics, the World Anti-Doping Agency issued a ruling barring Russia from competing in international sports for the next four years, including the Summer and Winter Olympics in 2020 and 2022, due to widespread evidence that the country has engaged in the use of performance-enhancing drugs:
The World Anti-Doping Agency executive committee handed down the most severe punishment to date in the years-long Russian doping saga, issuing a four-year ban Monday that will bar Russia from competing at the next two Olympic Games.

The decision, barring a successful court challenge, means Russia will have no formal presence at next year's Summer Games in Tokyo or the 2022 Winter Games in Beijing, and it will be barred from most major international competition through 2023, which includes FIFA's World Cup, the Youth Olympic Games, Paralympics, world championships and other major sporting events subject to World Anti-Doping Code.

Similar to the 2018 Winter Olympics in PyeongChang, Russians who have not been implicated in the country's state-sponsored doping scheme will be allowed to compete in Tokyo and Beijing as unaffiliated athletes. In PyeongChang, 168 Russians competed as "Olympic Athletes from Russia."

After being banned from the 2018 Games, the country and its Russian Anti-Doping Agency (RUSADA) were conditionally reinstated in September 2018, but Russian officials were caught earlier this year manipulating data from their Moscow anti-doping laboratory and misleading WADA investigators, prompting a new chapter in a doping scheme that continues to roil the international sports community.

WADA's executive committee met Monday in Lausanne, Switzerland, where it considered recommendations from WADA's Compliance Review Committee. The executive committee voted unanimously to give RUSADA formal notice of its noncompliance with the World Anti-Doping Code.

"For too long, Russian doping has detracted from clean sport," WADA President Craig Reedie said in a statement. "The blatant breach by the Russian authorities of RUSADA's reinstatement conditions, approved by the [executive committee] in September 2018, demanded a robust response. That is exactly what has been delivered today."
Not surprisingly, Russia's response has been defiant:
Russia's reaction to being banned Monday from the next two Olympics in the wake of one of the biggest international sports doping scandals has been to claim it's the world's punching bag.

The World Anti-Doping Agency voted Monday to bar Russia from major international sporting events for the next four years. Russian athletes deemed clean can still compete but not under their country's flag or anthem — similar restrictions were imposed during the 2018 Winter Games in PyeongChang, where 168 Russian athletes competed as "Olympic Athletes from Russia."

Officials from the Russian Olympic Committee or any of its sport governing bodies are also barred from attending the Olympics or any other major international competitions for the next four years, which includes government officials such as President Vladimir Putin

The country's years-long state-sponsored doping scandal led to it being banned from the 2018 Games, but Russia and its anti-doping agency were conditionally reinstated last year, prompting criticism that WADA was too soft in its punishment.

As part of that reinstatement, Russia was required to turn over laboratory data, but WADA discovered that data was manipulated, which prompted new sanctions for "an extremely serious case of noncompliance."

But just as Moscow has repeatedly denied interfering in the 2016 U.S. presidential election, claiming allegations were part of an anti-Russian narrative, the official reaction since the sports scandal first surfaced in 2015 has been to complain that this too was political.

"It's obvious in this case that there are still significant doping problems on the Russian side — I mean our sports community. This can't be denied," Russian Prime Minister Dmitry Medvedev said at a conference Monday with deputy prime ministers in Moscow.

"But on the other side," Medvedev continued, "the fact that all these decisions are recurring and have often been applied to athletes who have already been punished one way or another, not to mention some other aspects — this certainly makes one think that this is just a continuation of that anti-Russian hysteria that has become chronic."

His comments echoed those from Russian Foreign Minister Sergei Lavrov, who was asked about the possibility of a ban two weeks ago.\

"There are those who want to put Russia in a defensive position accused of pretty much everything in every sphere of international life — conflicts, economics, energy, gas pipelines, arms sales," Lavrov said at the time.

(…)

There will now be a cloud over Russian participation for two more Olympic Games, a fall from grace for what was once a proud and dominant sports program. In the past 12 Olympics, Russia's total medal haul of 548, including 196 gold medals, trailed only the United States'.

Russia's track and field athletes were barred from the Rio Games in 2016, and those competing in other sports were booed and mocked. Perhaps most memorably, swimmer Yulia Efimova was on the receiving end of a finger wag from American Lilly King, who was critical of Efimova's reinstatement after she had tested positive for a banned steroid hormone and subsequently served a 16-month suspension. Russia still left Rio de Janeiro with 56 medals, the fourth-most of any nation.

After winning 29 medals in its 2014 Winter Games in Sochi, tying for the most of any country, Russia's athletes took only 17 in the 2018 games in PyeongChang, with only two golds.
The fact that Russia was cheating in its sporting programs is no surprise, of course. Dating back to the Cold War era, the former Soviet Union, along with several of its Warsaw Pact allies such as East Germany, Romania, and Bulgaria, were suspected or found to have been giving their Olympic and other international athletes performance-enhancing drugs in the apparent belief that cheating to win gold medals and world championships somehow helped the Communist cause. In most cases, though, that cheating was merely suspected since testing for such drugs and treatments was still in its infancy at the time and there wasn't the kind of anti-doping regime that exists today.
What the recent history of the Russian program at least seems to demonstrate is the fact that, at least for the Russians, that policy of doping never really ended. Instead, it has become more sophisticated and harder to detect at the same time that international enforcement of anti-doping regulations has become far more stringent than then it used to be. That's part of what makes this so interesting. Not only did the Russians get caught, but they got caught red-handed. Indeed, they got caught doing the same thing that had gotten them banned from last year's Winter Olympics, which is probably why the punishment was much harder this time. Either the Russians will learn the lesson, or they're likely to face even harsher punishment in the future.