Anti-ICE Protestors Replace US Flag with Mexican Flag
A symbolic gesture sure to backfire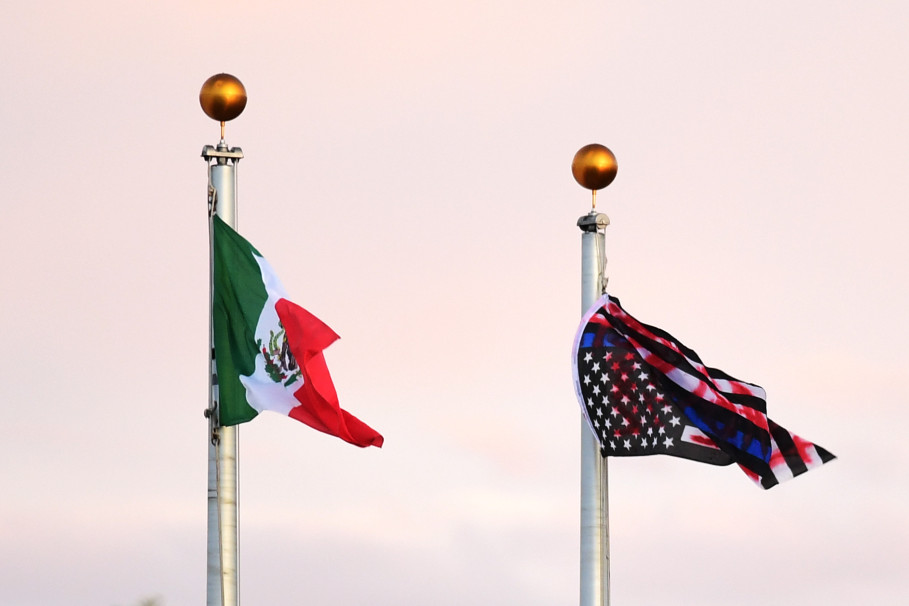 Today's entry into the 'What were they thinking?' file:
Hundreds of protesters gathered in Aurora on Friday evening to march to the ICE detention facility where illegal and undocumented immigrants are being housed. They also removed the U.S. flag, replaced it with a Mexican flag, and spray painted graffiti on a Blue Lives Matter flag before it was seen flying upside down on the flag pole.

This comes before planned ICE raids in Denver and 10 other cities nationwide.

The protesters say they are demonstrating against the treatment of the people living inside. The Blue Lives Matter flag was vandalized with "Abolish ICE" in spray paint.

—CBS4 Denver, "Protesters Remove U.S. Flag, Replace It With Mexican Flag Outside ICE Facility In Aurora"
While I think the various protests against the National Anthem to protest the actions of local officials misdirected, the American flag is arguably a reasonable target of anger here. It is, after all, the US government, under the direction of President Trump, that is using awful tactics to combat illegal immigration.
But, of course, rather than highlighting the cruel and injustice actions of the administration, this gives ammunition to those who see illegal immigrants and their supporters as un-American. Tearing down the American flag is bad enough. Replacing it with the Mexican flag fuels the "Reconquista" nonsense going around on right-wing sites for years. And, naturally, it's already being exploited by the Russian government's propaganda machine to further divide Americans.
The Blue Lives Matter flag is a less offensive target since ICE is indeed a US law enforcement agency and some of its agents have engaged in brutality. But being seen as violently anti-police is likely not a good look for a movement seeking to win over the American public.
I continue to believe that the archetype for successful protest movements is the marches led by Martin Luther King, Jr. is which peaceful demonstrators in their Sunday best calmly defied police with dogs and tear gas. The juxtaposition was a powerful symbol of who was on the side of justice.