Antibiotics Era Ending?
Mutated bacteria spreading in India could mark the end of effective antibiotic drugs. The medical repercussions would be enormous.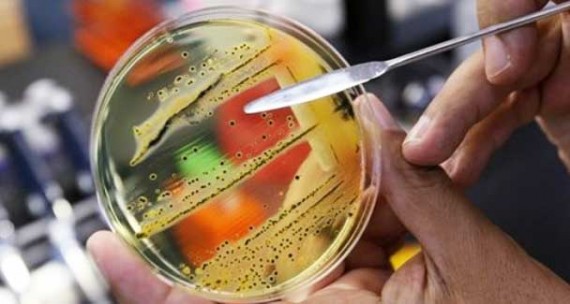 A new study reveals that a mutated bacteria spreading in India could mark the end of effective antibiotic drugs.
The era of antibiotics is coming to a close. In just a couple of generations, what once appeared to be miracle medicines have been beaten into ineffectiveness by the bacteria they were designed to knock out. Once, scientists hailed the end of infectious diseases. Now, the post-antibiotic apocalypse is within sight.

Hyperbole? Unfortunately not. The highly serious journal Lancet Infectious Diseases yesterday posed the question itself over a paper revealing the rapid spread of multi-drug-resistant bacteria. "Is this the end of antibiotics?" it asked.

Doctors and scientists have not been complacent, but the paper by Professor Tim Walsh and colleagues takes the anxiety to a new level. Last September, Walsh published details of a gene he had discovered, called NDM 1, which passes easily between types of bacteria called enterobacteriaceae such as E. coli and Klebsiella pneumoniae and makes them resistant to almost all of the powerful, last-line group of antibiotics called carbapenems. Yesterday's paper revealed that NDM 1 is widespread in India and has arrived here as a result of global travel and medical tourism for, among other things, transplants, pregnancy care and cosmetic surgery.

"In many ways, this is it," Walsh tells me. "This is potentially the end. There are no antibiotics in the pipeline that have activity against NDM 1-producing enterobacteriaceae. We have a bleak window of maybe 10 years, where we are going to have to use the antibiotics we have very wisely, but also grapple with the reality that we have nothing to treat these infections with."
This would have very serious consequences:
• Transplant surgery becomes virtually impossible. Organ recipients have to take immune-suppressing drugs for life to stop rejection of a new heart or kidney. Their immune systems cannot fight off life-threatening infections without antibiotics.

• Removing a burst appendix becomes a dangerous operation once again. Patients are routinely given antibiotics after surgery to prevent the wound becoming infected by bacteria. If bacteria get into the bloodstream, they can cause life-threatening septicaemia.

• Pneumonia becomes once more "the old man's friend". Antibiotics have stopped it being the mass-killer it once was, particularly among the old and frail, who would lapse into unconsciousness and often slip away in their sleep. Other diseases of old age, such as cancer, have taken over.

• Gonorrhea becomes hard to treat. Resistant strains are already on the rise. Without treatment, the sexually transmitted disease causes pelvic inflammatory disease, infertility and ectopic pregnancies.

• Tuberculosis becomes incurable – first we had TB, then multi-drug-resistant TB (MDR-TB) and now there is XDR-TB (extremely drug resistant TB). TB requires very long courses (six months or more) of antibiotics. The very human tendency to stop taking or forget to take the drugs has contributed to the spread of resistance.
We've been hearing warnings about this for a while now. But, surely, brilliant scientists will just invent new antibiotics?
Since the 1990s, when pharma found itself twisting and turning down blind alleys, it has not shown a great deal of enthusiasm for difficult antibiotic research. And besides, because, unlike with heart medicines, people take the drugs for a week rather than life, and because resistance means the drugs become useless after a while, there is just not much money in it.
Well, fine. But most of this sort of research is funded by government grants. Surely, we can just shift more money in that direction if the market can't do it?
Ten years ago, the so-called superbug MRSA caused front-page panic. Hospital patients were picking up Staphylococcus aureus infections that were resistant to the hitherto powerful antibiotic methicillin. All-out war, led by the [British] government's former chief medical officer Sir Liam Donaldson, against MRSA and also C. diff (Clostridium difficile) has reduced the threat of what are known as Gram-positive bacteria. Hospital hygiene has been massively stepped up and, in response in part to public anxiety, pharmaceutical companies have put money into finding new antibiotics for those infections.

But it's like putting a finger in a hole in the dam, only to find the water surges out somewhere else. Bacteria are great survivors. The biggest threat now, experts believe, is from multi-drug-resistant Gram-negative bacteria, such as NDM 1-producing enterobacteriaceae and an enzyme called KPC which has spread in the US (and in Israel and Greece) which also gives bacteria resistance to the carbapenems, the most powerful group of antibiotics we (once) had.

"The emergence of antibiotic resistance is the most eloquent example of Darwin's principle of evolution that there ever was," says [Dr. David] Livermore [director of the antibiotic resistance monitoring and reference laboratory of the Health Protection Agency]. "It is a war of attrition. It is naive to think we can win."
While I'll defer to Dr. Livermore's infinitely greater expertise on the matter, I still have some faith that medical science will figure this out.