Apollo At 50
Fifty years ago today, we were reminded of what humanity can accomplish if we put our minds to it. It seems like we've forgotten that over the past half-century.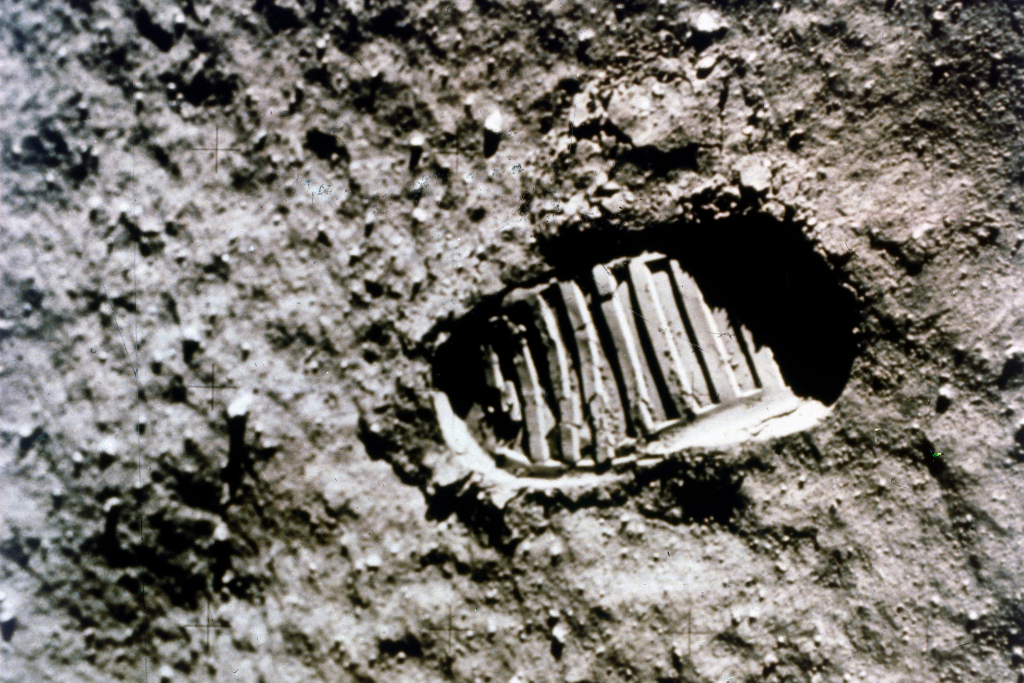 Fifty years ago, Neil Armstrong made history as the first human being to step foot on the surface of a planetary body other than Earth. The event came at a particularly tumultuous time in history in which the United States found itself in the middle of a social, political, and cultural battle that shattered many of the preconceived notions of what the world was or should be like that had developed in the two decades since the end of World War II. Just the year before, the nation had been rocked by the twin assassinations of Martin Luther King, Jr.and Rober Kennedy, political leaders that in their own way embodied much of the hope that the counter-culture and the Civil Rights Movement had helped to create. That year before the Moon landing also saw one of the most contentious Presidential elections in modern history, complete with riots at the Democratic National Convention and the election of a controversial President. To top it all off, the nation was engaged in what would prove to be one of its longest and most divisive wars in American history, one that would continue for several more years and lead to the needless death of thousands on both sides.
For one brief moment, though, all of that was pushed to the side. The nation and much of the rest of the world paused in front of television sets to watch the Lunar Lander Eagle touch down on the surface of the Moon and then, hours later, Neil Armstrong walk down the ladder and take those first historic steps. By some estimates, the global audience watching at that time was somewhere in the neighborhood of 500,000,000 people and, for that brief time, they were given a glimpse of what humanity could accomplish by working together. As Armstrong said, it was one small step for (a) man and one giant leap for mankind.
Over the past fifty years, there has been plenty written about what the events of July 20, 1969 meant, and what we should have learned from them but largely didn't. Most of those writers are were far more eloquent and insightful than I, so I won't attempt to top them. At the same time, though, in retrospect, it's clear that those events showed us the best of humanity, what we can accomplish by working together, and the extent to which the problems we were facing then, or the ones that we face now, are minor in the grand scheme of the universe and that our future lied not in the divisions we create back home, whether they're racial, ethnic, religious, sexual, or whatever you can think of, but out there among the stars. Somewhere along the way, we lost focus on that and returned to the old ways. It's not surprising, really, humanity has been dividing itself into artificial groups for millennia and pulling away from that impulse goes against eons of behavior that is, sadly, probably baked into our DNA at this point.
On some level then, it's probably appropriate that the 50th anniversary of that historic moment is coming when it did. The similarities between America today and the America of the late 1960s are hard to miss. Now, as then, we find ourselves a nation at war not only overseas but also internally. Political division and distrust are the defining sign of our times just as they were when man first stepped foot on another world. Internationally, existing and threatened wars seem to exist at every turn. Now, as then, we find ourselves led by a controversial President, although as a reminder that history repeats itself as tragedy followed by farce, today's leadership makes even Richard Nixon seem calm and reassuring by comparison. Every day seems to bring bad news, and concern for what the future may bring.
As we pause today to remember the events of July 20, 1969, perhaps it would do us some good to remember the lessons we should have learned 50 years ago. It doesn't have to be this way. We don't have to keep dividing and fighting amongst ourselves over things that, in the grand scheme of the universe, mean little to nothing. If we would just focus our attention, we can accomplish anything, just as we put men on the Moon less than a decade after President John F. Kennedy had made that promise. He didn't live to see that happen, unfortunately, we probably won't live long enough to see the greatness that we can achieve but that doesn't mean we can't remember the lessons of Apollo 11, reach out beyond the confines of our pale blue dot, and remember that in the end what unites us is far more important than what divides us.
YouTube permissions don't allow embedding but at the link there's something special, an interview that Walter Cronkite conducted with Arthur C. Clarke and Robert Heinlein in 1969 about the Apollo 11 landing and the future.
Here's video of the final 40 seconds of the descent of the Lunar Lander onto the Moon's surface:
And here's video of Armstrong's first steps on the Moon:
Here's CBS Radio coverage of the landing:
Finally, here's Walter Cronkite's coverage of the events of July 20th, probably the best known of all the reports. It is estimated that more than half of the 57 million televisions that were in American homes at the time were tuned into his coverage of the events of July 20, 1969: