Apparently, Even Sarah Palin Doesn't Think She's Very Important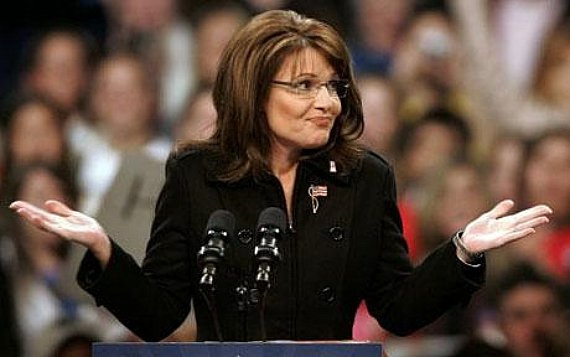 During his speech last night, Massachusetts Senator John Kerry, who many think may be on the short list to replace Hillary Clinton at the State Department in a second Obama term, spent much of his time ridiculing the foreign policy inexperience of the Romney/Ryan ticket. Perhaps his best line, at least judging from the crowd reaction, was this one:
Shortly after Kerry's speech, over on Fox Business Network, got a reaction from Sarah Palin that was, well, rather weird:
Former Alaska Gov. Sarah Palin (R) responded to Sen. John Kerry (D-Mass.) on Thursday, moments after the Democrat invoked her in a jab at GOP presidential candidate Mitt Romney during his Democratic National Convention speech.

"I think he diminished himself by even mentioning my name," Palin said in an interview on Fox Business Network. "How does he even know my name? I mean aren't these guys supposed to be these big wig elites who don't waste their time on the little people like me — me representing the average American who, yeah I did say in Alaska you can see Russia from our land base and I was making the point that we are strategically located on the globe and when it comes to transportation corridors and resources that are shared and fought over [in] Alaska and I as the governor had known what I was doing in dealing with some international issues that had to do with our resources that could help secure the nation."

During his DNC address Thursday night, Kerry dinged Romney's foreign policy experience by referencing a famous remark made by Palin in the 2008 presidential race.

"Sarah Palin said she could see Russia from Alaska," started Kerry. "Mitt Romney talks like he's only seen Russia by watching Rocky IV."

Palin appeared to find Kerry's quip somewhat unexpected.

"So it's funny that he would take a little pot shot like that, but it's funny he even knows my name," she said.
I don't know Sarah, perhaps it was the two books, the reality show, the incessantly constant appearances on Fox News, and the fact that you were perhaps the most comically bad Vice-Presidential candidate in recent memory that reminded him of who you were. It's interesting, though, one usually doesn't see a constant self-promoter displaying so much "aw, shucks" bewilderment that her name was mentioned at a national political convention.
Here's the video of Palin's appearance:
And, here's the full video of Kerry's foreign policy attack on Romney/Ryan: