Appeals Court Tosses Rahm Emanuel Off Chicago Ballot
The Illinois Appellate Court has tossed mayoral frontrunner Rahm Emanuel off the ballot, saying he didn't meet residency requirements.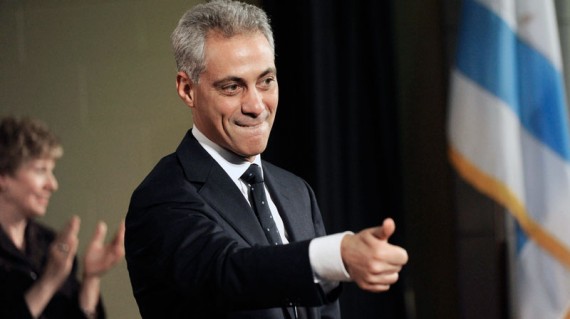 The latest round in the legal fight over whether Rahm Emanuel is eligible to run for Mayor of Chicago didn't go so well for the former Chief of Staff:
The Illinois Appellate Court has tossed mayoral frontrunner Rahm Emanuel off the ballot, reversing the decision of a lower court.

The Appellate Court reached a 2-1 decision to remove Emanuel.

Appellate judges Thomas Hoffman and Shelvin Louise Marie Hall ruled against Emanuel. Justice Bertina Lampkin voted in favor of keeping President Obama's former chief of staff on the Feb. 22 ballot.

"It's a surprise," said Kevin Forde, the attorney who argued on Emanuel's behalf.

Emanuel's attorneys are expected to use Lampkin's dissenting opinion to appeal the case to the Illinois Supreme Court.

In today's ruling, Hoffman wrote: "We … order that the candidate's name be excluded (or if, necessary, be removed) from the ballot from Chicago's Feb. 22, 2011."

Opponents have been trying to get Emanuel removed on the grounds that he did not reside in Chicago for a year before the upcoming February election. He moved to Washington, D.C., two years ago to work for President Barack Obama.

A hearing officer, the full Chicago Board of Elections, and a Cook County Circuit Court judge ruled earlier that Emanuel is eligible to run for mayor.

Illinois state law says a candidate for mayor is required to have lived in the municipality where he is running for at least one year prior to the election. But exceptions are made for national service. Attorney Burton Odelson, who led the charge to get Emanuel removed, argued that "national service" would only apply to military service, not serving in the White House as Emanuel did.
Anyone think that there are going to be a few dead fish delivered to a few judges?
Update: For those of you interested in the intricacies of Chicago Election Law, you can read the opinion here.