Are Federal Executives Underpaid?
Can we fix the VA at what government pays?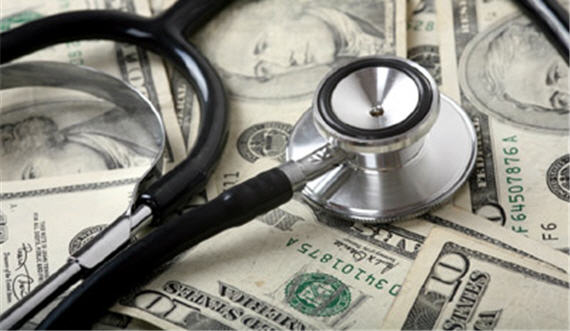 Responding to the calls to "fix the VA," Howard Risher, a Wharton MBA/PhD and editor of Compensation and Benefits Review, argues that paying its senior managers more competitive salaries is necessary to attract talent.
A CEO has to have people who are committed to making the changes needed to correct problems. In this situation that could include hospital-level executives who allowed the appointment scheduling problem to continue.

In the current climate those jobs are not likely to be seen as attractive career moves. Aside from the political pressure, the fact is those jobs are severely underpaid. Anyone with proven credentials in health care management in both not-for-profit and for-profit hospital systems is making far more than the salaries paid under the SES system. Sacrifice is normally expected but here the truly qualified individuals already have jobs where they have the satisfaction of working in health care—and are paid far more.

[…]

Executive compensation levels in health system organizations rival those in other sectors. The 2013 total compensation of the CEO of Universal Health Services Inc. (a large for-profit system where I worked for a time) was reported to earn $13 million in 2013 when all elements of his package are considered. At least half a dozen Washington-Baltimore health system/hospital CEOs were paid more than $1 million in 2012.  The highest was paid $2.6 million. Even rural community hospitals typically pay their CEO $500,000 to $1 million.

Salaries in that range are common for the highly regarded systems across the country. Dr. Delos Cosgrove, the CEO of the Cleveland Clinic and a name that has surfaced as a possible new VA Secretary, earned a base salary of $2.278 million in 2012. His total compensation was $3.2 million. His counterparts at the Mayo Clinic and Giesinger made less but in the same ballpark.

The more germane issue is the pay for jobs similar to those held by SES members. Cosgrove's chief of staff was paid $1.09 million. His chief legal officer earned $641,000 and his chief financial officer earned $902,000. In a relatively small hospital system close to my home in suburban Philadelphia, the CFO was paid $692,000 in 2010 and the chief legal officer, $472,000.
By contrast, pay for those in the Senior Executive Service is capped at $181,500.
Note that Risher isn't talking here about the Secretary for Veterans Affairs, whose salary is $199,700. While that's still paltry by private and nonprofit sector compensation, there's tremendous prestige in being a cabinet secretary and, frankly, most of the candidates for those positions are independently wealthy. Instead, he's referring to the faceless senior managers, many of whom are career civil servants who rose through the ranks but others of whom are recruited from outside government. 
The VA, in particular, has to be hard pressed to find managerial talent at any price. It's been broken for years, is under intense political scrutiny, and vastly under-resourced.
The problem with paying its senior executives more—aside from the political difficulty in getting Congress to change the law and the fact that doing so will naturally lead to cries of "What about us?" from other agencies—is that the higher salaries would apply to everyone. It's one thing to have flexibility in hiring a proven "fixer" from outside government. But, of course, we'd also be paying more to those who've been there for years and therefore partly culpable for the current mess.