Are Social Conservatives The Budget Deal Losers?
Did the GOP toss social conservatives under the bus when it gave away the Planned Parenthood rider?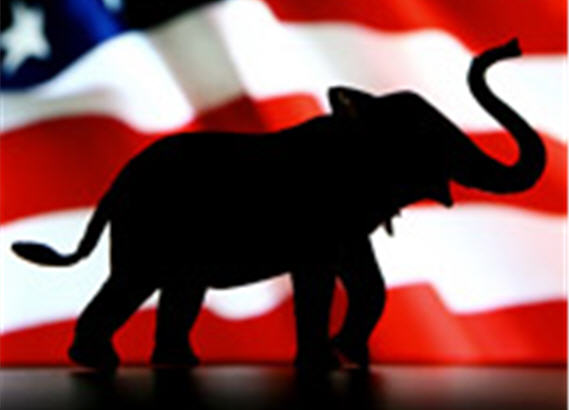 In his wrapup post about the budget deal, David Weigel makes this point about the Planned Parenthood rider:
It's a lousy deal for social conservatives, and that's important. In the very first test of their strength in the new Washington, they have been bargained away, yet again. I don't think the GOP had much of a choice. Just as Democrats let the argument about economics slip away from them, Republicans were almost hysterically flat-footed on Planned Parenthood.

Conservatives started with a knowledge problem, and they never got past it. As far as the pro-life movement is concerned, Planned Parenthood is synonymous with "abortion." That might be true, too, among Americans who don't use Planned Parenthood. But because Republicans started a fight about this, Democrats – and reporters – started saying things that never usually make it into the press, like the facts about the Hyde Amendment, and the facts about how Planned Parenthood is reimbursed for health care. Sen. Jon Kyl made the defining Republican stumble of the debate, saying on the Senate floor that "90 percent" of Planned Parenthood's work was abortion. Within hours, his office clarified that this was not intended as a fact, an odd thing to say at a moment when Washington was focused on numbers, numbers, and more numbers.

So there will be things social conservatives like in this continuing resolution, but some of what they wanted was bargained away. That benefited Democrats, but it benefited economic conservatives even more. On the floor of the House yesterday, Rep. Steny Hoyer tried to score points on Republicans by paraphrasing Indiana Gov. Mitch Daniels, a possible 2012 presidential candidate who's been saying that there should be a "social truce" until the economy and the debt are righted. The implication of what Hoyer said is that Democrats, too, want to tackle the debt, and think the era of stimulus spending is over.
More significantly, it seems that given the choice between holding the line on something vitally important to social conservatives and making a deal that cut at least some spending, Boehner and the GOP Leadership sided with the fiscal conservatives. In exchange for giving up the Planned Parenthood rider, they got an extra billion dollars of spending cuts. One wonders if social conservatives will come to view this as the thirty piece of silver.
There's been much talk since last night about how this deal might affect the relationship between the GOP and the Tea Party. Of just as much interest is  how social conservatives will react to the fact that, once again, they've been thrown under the bus.