Are we Really on the Brink of a New Era in Korea?
There are reasons to be skeptical about the dawning of a new age on the peninsula.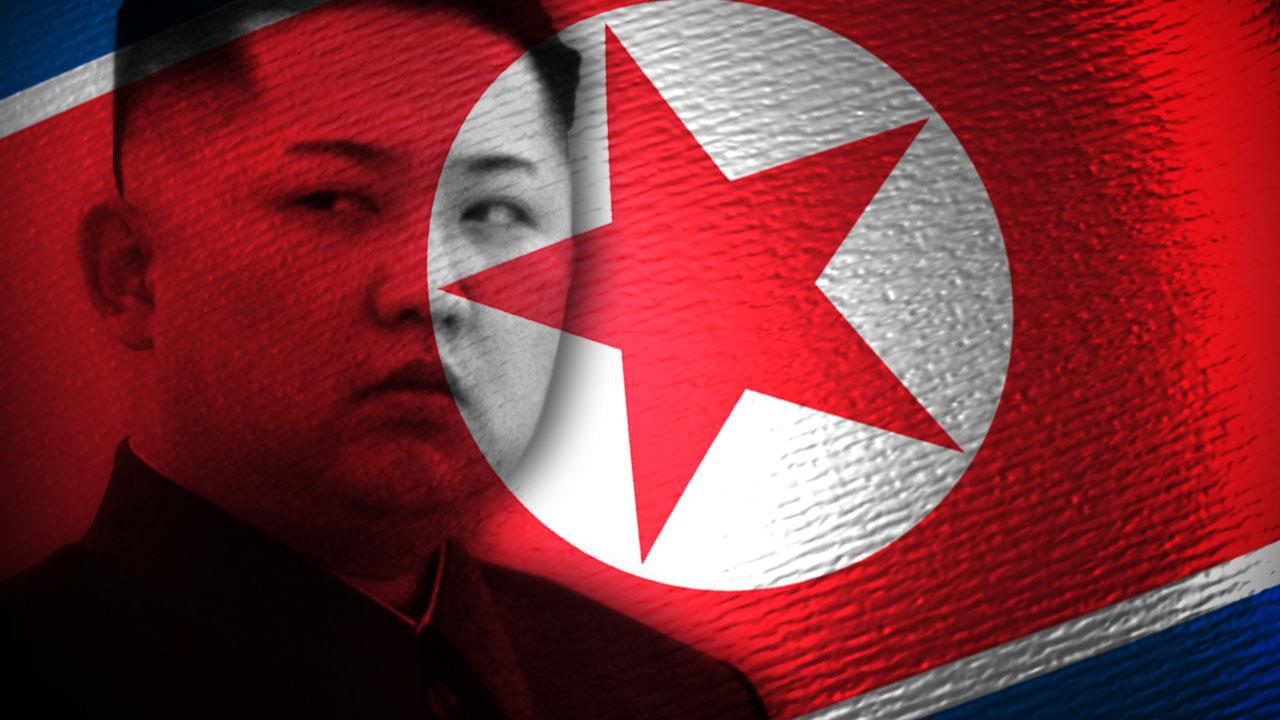 The NYT has a stunning headline regarding developments in talks with North Korea:  Kim Prepared to Cede Nuclear Weapons if U.S. Pledges Not to Invade
Keeping diplomatic developments coming at a head-snapping pace, the South Korean government said on Sunday that North Korea's leader, Kim Jong-un, had told President Moon Jae-in that he would abandon his nuclear weapons if the United States agreed to formally end the Korean War and promise not to invade his country.

[…]

The apparent concessions from the youthful leader were widely welcomed as perhaps the most promising signs yet of ending a standoff on the Korean Peninsula frozen in place since fighting in the Korean War ended 65 years ago.
I must confess:  it is impossible to accept the notion that North Korea would actually give up its nukes for a promise that the US would not invade.
Indeed,
skeptics warned that North Korea previously made similar pledges of denuclearization on numerous occasions, with little or no intention of abiding by them. Mr. Kim's friendly gestures, they said, could turn out to be nothing more than empty promises aimed at lifting sanctions on his isolated country.
Put me in the "skeptics" category. Indeed, I have to agree with the current National Security Adviser,
Mr. Bolton, a longtime critic of past diplomacy with North Korea, expressed skepticism on Sunday, recalling past moments that looked hopeful. Those would include a commitment by Pyongyang in the 1990s to give up its nuclear program and the destruction of a nuclear power cooling tower in 2008 as part of a similar promise.

"We want to see real commitment," he said on "Face the Nation" on CBS. "We don't want to see propaganda from North Korea. We've seen words. We've seen words so far."

Asked about North Korea's insistence on a promise by the United States not to invade, Mr. Bolton noted that was an old demand that had been rolled out on other occasions. "We've heard this before," he said. "The North Korean propaganda playbook is an infinitely rich resource."
Also, Max Boot, Don't let the Korea summit hype fool you. We've been here before:
The meeting between the leaders of North and South Korea was acclaimed as "historic." The two leaders hugged, "smiled broadly, shook each other's hand vigorously and toasted each other with glasses of champagne." Reporters noted that the "opening formalities seemed surprisingly relaxed, exceeding the expectations of many people, including perhaps those of the principals themselves. The South Korean leader said we must "proceed together on a path of reconciliation and cooperation." The North Korean leader replied that "you will not be disappointed."

Sound familiar? It should, because the news coverage of the 2000 meeting between South Korean President Kim Dae-jung and North Korean leader Kim Jong Il in Pyongyang parallels the euphoria over Friday's meeting in Panmunjom between Moon Jae-in and Kim Jong Un, Kim Jong Il's son. If anything, the 2000 meeting produced more tangible results: Not only declarations about ending the Korean War and uniting the two countries, but also concrete steps toward creating a joint South Korean-North Korean industrial park in Kaesong , allow South Korean tourists to visit the North, and to reunify families long divided by the demilitarized zone. Between 1998 and 2008, South Korea provided some $8 billion in economic assistanceto North Korea in the hope that all of this aid would create a kinder, gentler regime. Kim Dae-jung won the Nobel Peace Prize in 2000 for his efforts.

And yet the Sunshine Policy, so widely heralded at the time, is now widely judged a failure. Despite North Korea's promises, it did nothing to ease the repression of its populace or to end its nuclear and missile programs. It turned out Kim Dae-jung only achieved that "historic" 2000 summit by offering Kim Jong Il a $500 million bribe. Another summit was held in 2007, arranged by Moon Jae-in, then an aide to President Roh Moo-hyun, and it too was rapturously acclaimed. But the next year, a conservative government took power in Seoul and ended the Sunshine Policy.
As such, it is a bit early to be declaring any kind of success.
Further, I would recommend the following from Daniel Pinkston, a Lecturer in Troy University's Master of Science of International Relations program, whom you have likely heard/read on this topic (he is frequently in the media):  North Korean Domestic Factors and Peace after the Third Inter-Korean Summit.  (Pinkston lives in Seoul, South Korea–Troy has programs in several military bases in the area).   Pinkston's basic thesis is that only significant internal changes in North Korean politics would be necessary for any of Kim's alleged promises to mean anything:
I believe that North Korea's fundamental ideological and political orientation makes inter-Korean cooperation and peaceful coexistence virtually impossible. This does not mean inter-Korean peace is not possible; however, the "permanent and robust peace" as mentioned in the P'anmunjŏm Declaration is highly dubious under current conditions. True peace is not simply the absence of violent conflict. True peace means the elimination of fears or expectations that conflict will break out. Such an attitude and belief requires mutual tolerance, mutual respect, and the will to co-exist with others.

Unfortunately, North Korea is organized in a way that makes true peace extremely difficult. This does not mean that North Korea cannot change. All social and political systems change over time, but for true peace on the Korean peninsula, North Korea will have to change in some fundamental ways. There are five main areas that are determinants or clear indicators of Pyongyang's intransigence and periodic belligerence. If North Korea has changed or will change, the changes likely would be observable in these areas.
I would suggest the piece in full, but will highlight the fifth area:
The pyŏngjin line [竝進路線] is another obstacle that makes North Korean denuclearization virtually impossible. Pyŏngjin means to advance in tandem or side-by-side. In this case, it means North Korea's dual development of nuclear technology and the economy. The nuclear dimension includes both peaceful and military purposes. While most people would agree that nuclear development incurs an opportunity cost that impedes economic development, the pyŏngjin line asserts that nuclear development and economic development are inseparable. On the contrary, nuclear development is considered a necessary condition for economic development. According to the pyŏngjin line, abandoning nuclear weapons also means abandoning hopes of economic development and prosperity.
He notes that this is an ideological pillar of the regime that would require more than just a change in policy.
So, is it possible that a new day has dawned and the Kim regime is about to fundamentally change itself?  It is possible, but does not seem probable (and history dictates that the more likely explanation is that all of this is about the North taking advantage of a opening to extract some economic help, rather than a profound shift).
Another data-point that adds to the skepticism (via the BBC):  North Korea test site could be unusable after collapse – Chinese scientists.
Chinese scientists have concluded that North Korea's nuclear test site has partially collapsed, potentially rendering it unusable.

The test site at Punggye-ri has been used for six nuclear tests since 2006.

After the last, in September, a series of aftershocks hit the site, which seismologists believe collapsed part of the mountain's interior.

On Saturday, North Korean leader Kim Jong-un announced he was suspending his country's nuclear and missile tests.
So, what was presented as a concession, may be something for which they have no choice. Not to mention that the nukes they have have already been successful:  the US and the South are both talking to the North as if it is a nuclear power.  To quote a couple of recent presidents, "Mission Accomplished."