Army Appellate Court Rejects Bergdahl Appeal Based On Trump Comments
An Army appellate court has rejected an appeal filed by Bowe Bergdahl that argued that the President's attacks on him while a candidate unfairly influenced his court martial.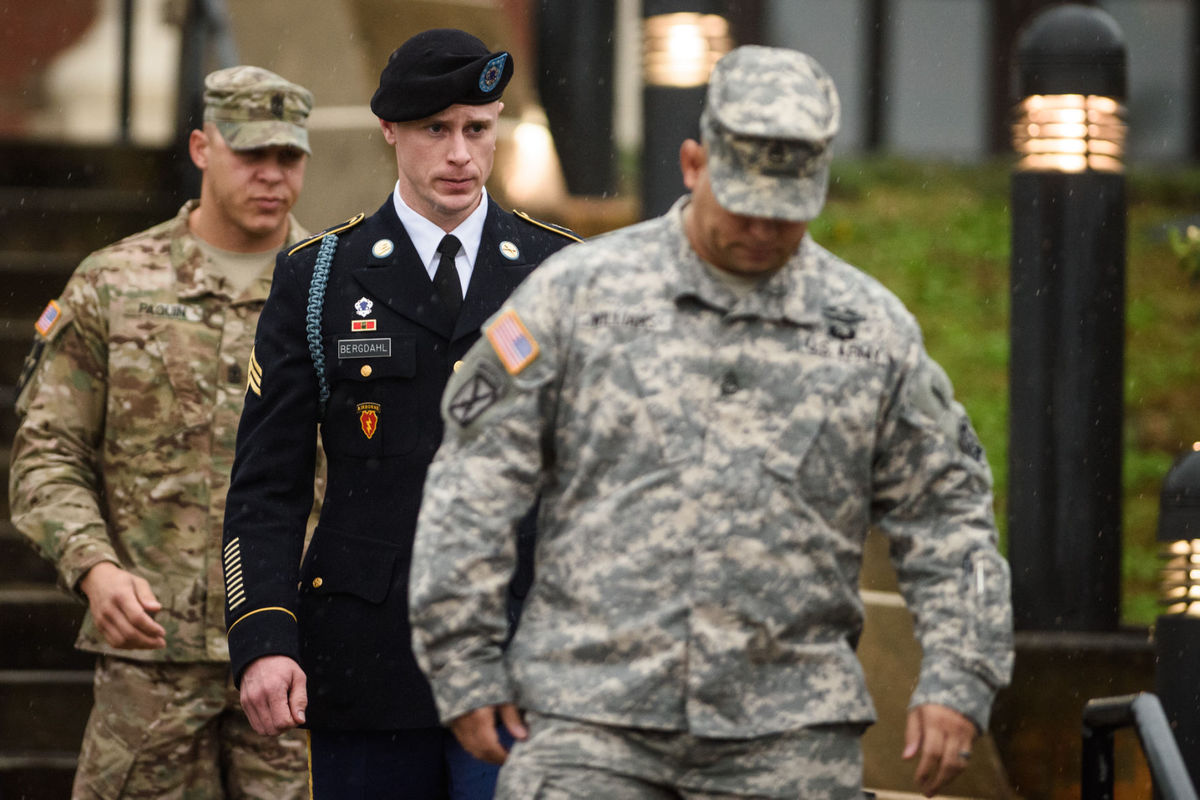 An Army appellate court has rejected an appeal by attorneys for Bowe Bergdahl arguing that his conviction and court-martial were unduly influenced by comments that President Trump had made about the case while he was still a candidate for President:
President Donald Trump's comments deriding Bowe Bergdahl throughout his repatriation and trial did not constitute unlawful command influence, an Army appeals court found in a ruling released Tuesday.

In a 2-1 decision, three Army Court of Criminal Appeals judges at Fort Belvoir, Virginia, rejected Bergdahl's claim that Trump's public description of him as "a no-good traitor who should have been executed" and other comments influenced the case's decisions or outcomes, and warranted possible reconsideration or clemency.

"Although there was some evidence of unlawful command influence adduced at trial and in the post-trial process, the government met its burden to demonstrate that an objective disinterested observer would not harbor a significant doubt as to the fairness of the proceedings," the opinion stated.

Bergdahl's lead counsel, Eugene Fidell, told CNN Wednesday, "We are confident that one judge saw the UCI issue our way. We will be seeking review by the US Court of Appeals for the Armed Forces, and we are working actively on the required papers."

Trump became a vocal critic of Bergdahl following his release and throughout his trial.

"The decision on Sergeant Bergdahl is a complete and total disgrace to our Country and to our Military," the President tweeted in 2017.
Bergdahl was captured by insurgents after deserting his outpost in Afghanistan in 2009. He was held hostage until 2014 when, in a controversial exchange, President Barack Obama negotiated his release in exchange for five Guantanamo Bay detainees.
Most of the comments that Trump made about Bergdahl, the circumstances under which he was captured and released, and the charges against him were made before Trump became President. For example, wo months after he entered the race in June 2015, Trump called Bergdahl a "dirty, rotten traitor." In October of that year, Trump referred to him as a "No good traitor" who would have been executed thirty years ago. In the year that followed until Election Day in November 2016, Trump repeated the treason charges and continued to opine, based most likely solely on what he's seen on television, that Bergdahl was guilty of the charges against him. In remarks before the election that cited Trump's long history of comments about the case, Bergdahl's attorneys contacted Trump's campaign seeking to depose the candidate regarding his comments seeking his deposition. By contrast, the only comments that Hillary Clinton appears to have made regarding the Bergdahl matter appear to be a passage in her book Hard Choices that appears to suggest that she was doubtful about negotiating directly with the Taliban as well as subsequent comments during her book tour where she said that the fact that Bergdahl might have deserted his unit does not mean that the United States should not have tried to bring him home in the manner it did.
After Trump won the election, the defense made a motion to have the charges against him dismissed based on an idea called 'undue command influence' that is unique to the military criminal justice system and exists primarily due to the fact that due to the nature of the chain of command in the military. Essentially, it is designed to insure against the possibility that the officers and the Judge hearing the case against Bergdahl, or any other military criminal defendant, aren't unduly impacted by superior officers or by civilians in the chain of command who are actively trying to influence the outcome of a criminal case one way or the other. In its most recent application in cases that became public, the doctrine was used to dismiss sexual misconduct charges after former President Obama and top military commanders had made public comments about the importance of cracking down on sexual assault cases in the military. Those generic comments were later found sufficient to warrant the dismissal of claims against a Marine and a member of the Navy. At the time, the Judge presiding over the Bergdahl's trial stated that he found the comments "disturbing," but ultimately he ruled against Bergdahl and the case proceeded forward. It was at that point that Bergdahl apparently decided to plead guilty. As a result of that plea, Bergdahl was sentenced to a dishonorable discharge and a reduction in pay. The appellate court that heard the argument obviously agreed with the trial judge.
Had Trump been President when he made these comments, it's entirely possible that the outcome of this ruling would have been different. Also, if Trump had repeated those comments after he assumed office and while Bergdahl's trial was pending then it is likely that the court's ruling on his motion to dismiss, or the outcome of this appeal most likely would have been different. As it stands, though, the ruling of the court below and the appellate court were both correct. his attorneys will renew their motion and that the outcome will be different given the fact that Trump is now Commander in Chief. It's also possible that this ruling will be overturned on appeal. As things stand now, though, the case against Bergdahl will continue to move forward, although there may be a delay while the appeal of this motion is considered.
Bergdahl's attorneys could seek to appeal this ruling further, and it's possible that either the Court of Appeals for the Armed Forces or if it goes that far, the Supreme Court will overturn the ruling. As it stands, though, it appears that Bergdahl's sentence, which was quite generous under the circumstances, will stand.