Army Denies Purple Heart to Fort Hood Victims (For Now)
The Army has ruled, correctly, that the victims of Major Nidal Hassan are not entitled to the Purple Heart.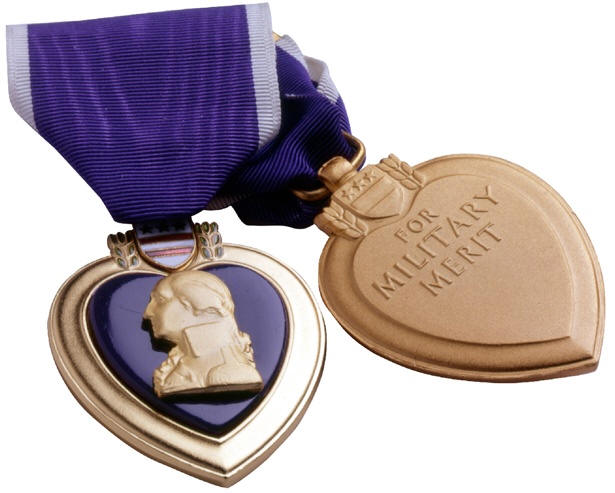 The Army has ruled, correctly, that the victims of Major Nidal Hasan are not entitled to the Purple Heart.
Reuters ("Army formally declines Purple Hearts for Fort Hood shooting victims"):
The U.S. Army on Friday formally declined to award Purple Heart medals to the victims of Major Nidal Hasan's shooting rampage at Fort Hood, saying the move would damage his ability to receive a fair trial.
The Army in a position paper said that awarding the medal to those wounded and posthumously to those killed in the November 2009 attack would 'set the stage for a formal declaration that Major Hasan is a terrorist' because the medal is presented to military members who are 'wounded or killed in any action against an enemy of the United States.'

[…]

The Army formalized its ongoing opposition to awarding the Purple Hearts in a position paper responding to language inserted in the Defense Authorization Bill, which would require the Secretary of the Army to award the medal.

Some of Hasan's wounded victims and families of the deceased have filed a federal lawsuit and among the demands is that each of the victims be awarded financial compensation and a Purple Heart.

"U.S. military personnel are organized, trained and equipped to combat foreign, not domestic, forces or threats," the Army wrote. "To expand the Purple Heart award criteria to include domestic criminal acts or domestic terror attacks would be a dramatic departure from the traditional Purple Heart award criteria."
This is correct and fully expected. (See my October posting "Purple Heart for Fort Hood Victims?")
Soldiers kill other soldiers in criminal acts all the time. The victims don't get awarded Purple Hearts, which have historically been awarded to those killed or wounded by the enemy in battle. The law was changed in the 1980s to authorize the award for victims of foreign terrorist attacks (thus, the Pentagon victims of the 9/11 attacks were authorized the medal).
Hasan is a major in the United States Army. Unless it's established that he was a member of al Qaeda, his victims are simply victims of a crime spree.
Further, even if it were the position of the Army that Hasan is a member of al Qaeda, it would be a gross example of undue command influence to award the Purple Heart to his victims before he's convicted. It would be an official finding of guilt before the court martial has rendered a verdict. That would be improper; indeed, it would be outrageous.
Now, as noted in October, I think it's possible—perhaps even likely—that the Army will decide that Hasan was indeed acting as an al Qaeda operative if and when he's convicted. At that point, the Purple Heart would be authorized and forthcoming.