As Goes Canada, So Goes….. Canada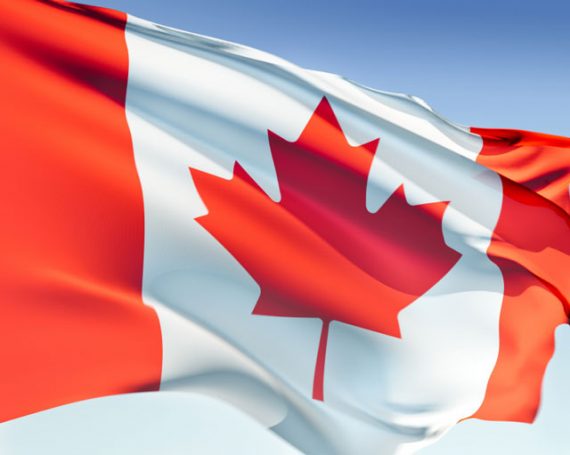 Yesterday's Canadian Parliamentary elections resulted in the first outright majority government in seven years, and a huge victory for Stephen Harper's conservatives:
TORONTO — Conservative Prime Minister Stephen Harper won his coveted majority government in elections that changed Canada's political landscape, with the opposition Liberals and Quebec separatists suffering a shattering defeat.

Harper, who took office in 2006, has won two elections but until Monday's vote had never held a majority of Parliament's 308 seats, forcing him to rely on the opposition to pass legislation.

Harper has deliberately avoided sweeping policy changes that could derail his government, but now has an opportunity to pass any legislation he wants with his new majority.

While Harper's hold on Parliament has been tenuous during his five-year tenure, he has managed to nudge an instinctively center-left country to the right. He has gradually lowered sales and corporate taxes, avoided climate change legislation that would harm Alberta's oil sands sector, promoted Arctic sovereignty, upped military spending and extended Canada's military mission in Afghanistan. He has also staunchly backed Israel's right-wing government.

Elections Canada reported results on its website, giving the Conservatives 167 seats, which will give Harper four years of uninterrupted government.

"We are grateful, deeply honored, in fact humbled by the decisive endorsement of so many Canadians," Harper told elated supporters at the Telus Convention Centre in Calgary, Alberta.

The leftist New Democratic Party became the main opposition party for the first time in Canadian history with 102 seats, tripling their support in a stunning setback for the Liberals who have always been either in power or leading the opposition.
Dave Weigel. who's followed this election much closer  than I have, sums it up:
The quick take: Conservatives in Canada have prospered, thanks to good stewardship of the economy, and a lot of lucky breaks from a self-destructive left and a collapsing Liberal Party. If anyone tries to make a point about American politics based on this, run. Run the other way.
And guess what Michael Barone tries to do:
Going into this election, center-right parties were in various kinds of minority status in the four major Anglosphere democracies, as the minority party of government in Canada, as the dominant party in a Conservative-Liberal Democrat coalition in the United Kingdom, as the minority party by virtue of a couple of independent MPs in Australia and as controlling the House of Representatives but without a majority in the Senate and without the White House in the United States. Now the Conservatives are the majority party of government in Canada. An omen?
Only if you discount the fact that "center-right" means different things in each of those four countries, Michael.