Assessing The GOP 2012 Frontrunners: They All Stink
Once again, the frontrunners for the 2012 GOP nomination aren't looking very good at all.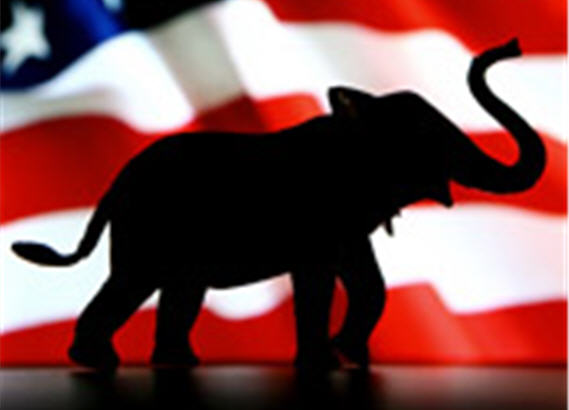 Professor Bainbridge takes a look at the top five choices in the most recent NBC/Wall Street Journal Presidential preference poll among Republicans, and he's not pleased at all:
The top 5 answers were:

Mitt Romney
Mike Huckabee
Sarah Palin
Newt Gingrich
Ron Paul

I wouldn't vote for any of them. In fact, they all give me the willies, albeit in different ways. You've got a dog abusing, serial flip flopper. A thin skinned, self-righteous guy with a bad case of foot in mouth disease. A vapid reality TV star with a (to me) inexplicable popularity. A womanizing ego maniac. A gold bug and general loon.

If somebody sane and electable (Tim Pawlenty? Mitch Daniels?), doesn't break through, 2012 is going to be ugly.
Yea, I've got to agree. I've made my own problems with Romney. Huckabe, Palin, and Gingrich clear enough in the past that they don't need to be restated. I'm probably more sympathetic to Ron Paul than Bainbridge is, but I wasn't entirely pleased with some of the elements of his 2008 campaign, and I'd be more inclined to support former New Mexico Governor Gary Johnson as the long-shot libertarian Republican standard bearer. Besides that, Ron Paul is not going to win and, given his age, I'm betting he isn't going to run. Beyond that, the only candidate outside of the top five that both impresses me and seems to be electable on a national level is Mitch Daniels. Pawlenty isn't impressing me at all, and if his book sales are any indication, he isn't impressing many other people either.
That's not to say that everyone in the Top 5 is unelectable. I actually think Romney has a decent chance of beating the President were he to get the GOP nomination, and Huckabee, maybe, an outside chance. Gingrich and Palin have no realistic chance of winning at all.
Like the good Professor, I am likely going to have to rely on the Libertarians to give me someone to cast a protest vote for. But, yea, at the moment 2012 is looking really, really ugly.