Associated Press Wants Reporters To Keep It Short
The Associated Press doesn't want its reporters to get too wordy.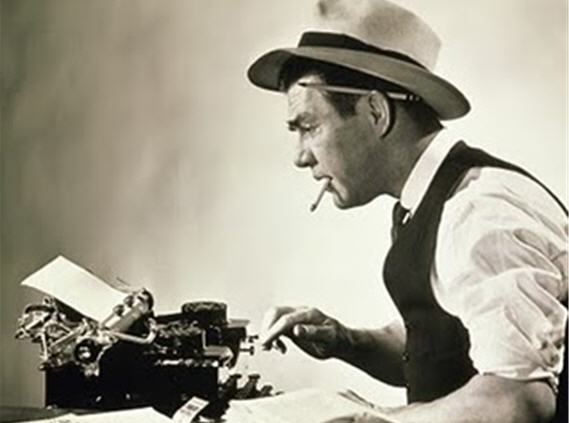 The Associated Press is telling its reporters to keep their stories short:
This is a short news article about how news articles are becoming shorter.

The world's largest independent news organization, the Associated Press, for one, has told its journalists to cut the fat — and keep their stories between 300 and 500 words, a length in which this story (301 words) would easily fit.

That's 500 words, max, on just about every one of the 2,000 or so stories AP journalists report each day, from ballgames to bomb blasts to the latest political skulduggery.

Exceptions: AP has told its reporters that the top one or two stories in each state may run between 500 and 700 words, and the top global stories of the day may be a practically Faulknerian 700-plus words. Reporters in AP's newly expanded investigative unit will be permitted to bust the limits.

Why? The news service says many of its members — 15,000 or so newspapers, Web sites, and radio and TV stations around the world — lack the staff to trim stories to fit their shrinking news holes. What's more, AP says, readers can get turned off by longer stories, especially on mobile devices, an increasingly popular way for people to get the day's news.

"We need to be more disciplined about what needs to be said," Kathleen Carroll, AP's executive editor, said in a (short) interview. "We don't do enough distilling and honing, and we end up making our readers do more work."
I've seen several media professionals and others lamenting about this announcement on Twitter and Facebook, which is ironic in itself considering that these are forms of communication that tend to favor short, quick posts as opposed to long pieces of analysis, but it strikes me that there may be a good basis for this policy shift. The vast majority of the stories that the Associated Press and other news agencies report on are, or at least, ought to be, basic and straightforward recitations of a specific set of facts. Whether its a report on the latest developments in Ukraine or something that happened on the campaign trail in North Carolina or Kentucky, the core of what's being reported is often something that can be related with a minimum of exposition. Indeed, the core of journalism has always been about answering the "Who, What, When Where, Why, and How" questions about news events, and sometimes you don't really need a whole lot of words to convey that point. Most certainly you don't need to restate basic facts that should already be familiar to the ready every time you report on one of these events. Add in the fact that many of the media organizations that utilized AP reporting use it as a supplement to their own reporting, and you can see why it would make sense for the AP to advise its reporters to keep it short, sweet, and to the point.
At the same time, though, there is something to lament in all of this. Hidden somewhere in this new AP directive to its reporters, after all, is a recognition of the fact that the attention span of the average consumer of news and information has declined significantly as we've moved into the electronic era. One recent study, for example, found that large numbers of people don't read very far past the headlines when reading news online. While that is something that has no doubt been true of at least some news consumers even in the heyday of the print media,  it has become much more prevalent today and, as we have learned many times in recent years, that makes it far easier for false or incomplete information to spread quickly during breaking news events. Additionally, while there is certainly a time and place for the short, quick, and to the point type of news stories that I mention above, there are also times where more in depth coverage is required. You can't summarize a complex issue like climate change in 500 words or analyze a Supreme Court decision in 500 words, for example, and without that type of analysis a reporter isn't really doing their job. Word limits like this also make investigative journalism difficult if not impossible although, admittedly, investigative journalism is not necessarily the Associated Press's forte. More broadly, though, this is just another example of news being packaged as entertainment. I suppose this must happen to some extent in order to attract readers, but it seems like we're losing something along the way.