Astronaut Husband Of Gabrielle Giffords Retires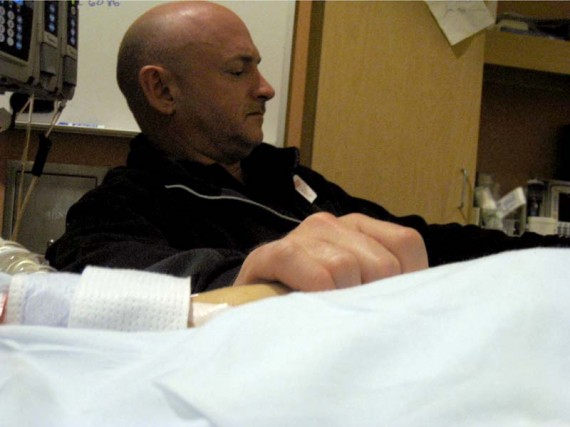 Mark Kelly, who only a month ago concluded the final mission of the Shuttle Endeavour, has announced he's retiring from NASA and the military:
Astronaut Mark Kelly, the husband of Rep. Gabrielle Giffords (D-Ariz.), announced Tuesday he would retire Oct. 1.

Kelly, a captain in both NASA and the Navy, recently piloted the final flight of the Space Shuttle Endeavour. Giffords, who is recovering from a January assassination attempt, made her first public appearance since the shooting to watch the shuttle's liftoff.

On Tuesday, Kelly said on his Facebook page that now he wanted to be there for Giffords.

"Gabrielle is working hard every day on her mission of recovery," he wrote. "I want to be by her side. Stepping aside from my work in the Navy and at NASA will allow me to be with her and with my two daughters. I love them all very much and there is no doubt that we will move forward together. After some time off, I will look at new opportunities and am hopeful that one day I will again serve our country."

(…)

Moments after Kelly announced his retirement Tuesday, book publisher Scribner announced it had signed a deal to publish a book co-authored by Kelly and Giffords. The book is set to detail the early phrases of the couple's relationship, as well as how they've been affected by the Jan. 8 Tucson, Ariz. shooting.
There's been some speculation that Kelly may follow his wife into politics, especially if she's unable to return to Congress.