Attempted Bomber Cesar Sayoc Gets 20 Years In Prison
Cesar Sayoc, the man who started a panic in October when he sent apparent explosive devices to a number of President Trump's critics, has been sentenced to 20 years in prison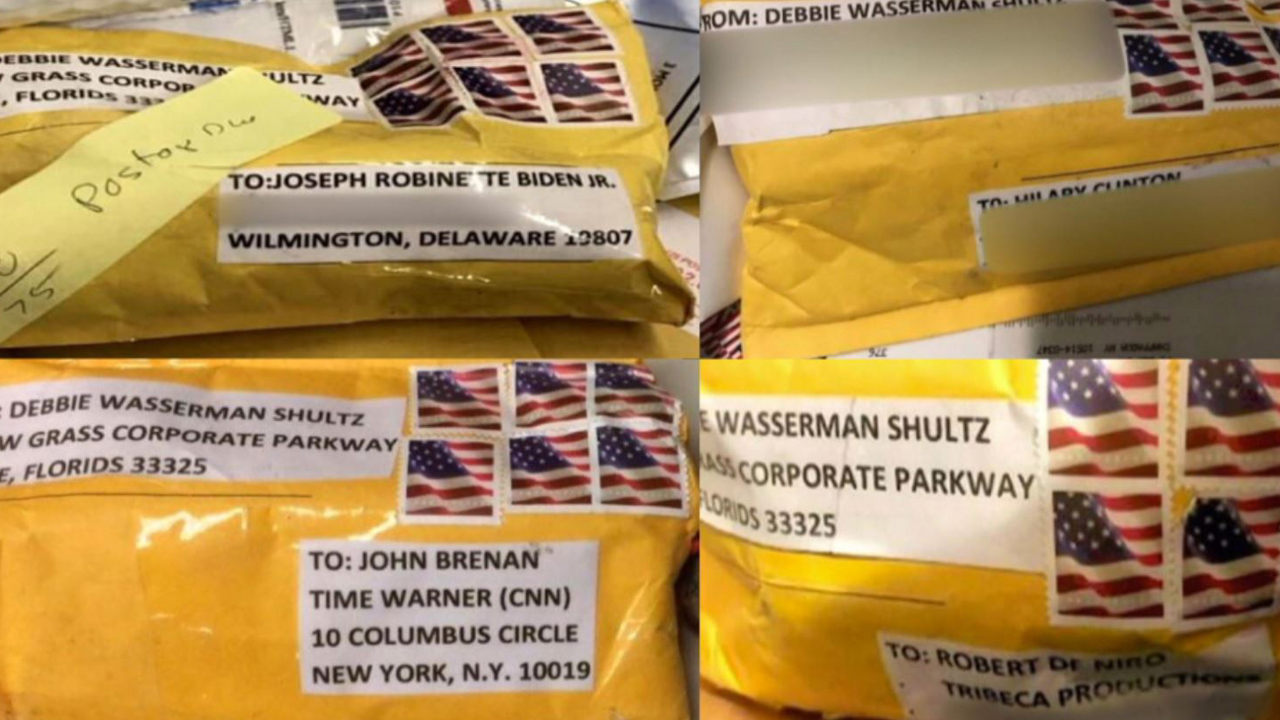 Cesar Sayoc, the man who mailed pipe bombs to various political and media critics of the President before finally being caught in October, has been sentenced to 20 years in prison for his crimes:
Cesar A. Sayoc Jr., the fervent supporter of President Trump who rattled the nation last fall when he sent homemade pipe bombs to former President Barack Obama, Hillary Clinton and other prominent Democrats, was sentenced on Monday to 20 years in prison.
Mr. Sayoc pleaded guilty in March to mailing 16 bombs to people he considered to be Mr. Trump's enemies. The F.B.I. said the devices were packed with powder from fireworks, fertilizer, a pool chemical and glass fragments that would function as shrapnel, but they would not have worked as designed.

In the end, the flaws in the bombs' design were critical to a federal judge's decision to give Mr. Sayoc 20 years in prison rather than the life sentence prosecutors requested. The judge, Jed S. Rakoff of Federal District Court in Manhattan, said he had concluded that Mr. Sayoc, though no firearms expert, was capable of concocting a pipe bomb that could explode and had consciously chosen not to.

"He hated his victims," the judge said. "He wished them no good, but he was not so lost as to wish them dead, at least not by his own hand.

Though the timing was coincidental, the sentencing came as the nation was on edge after the weekend's back-to-back mass shootings, one of which appeared to have been inspired by anti-immigrant rhetoric from right-wing pundits and politicians, including Mr. Trump.

On Monday morning, Mr. Trump gave a national address in which he denounced white supremacists and said hatred had no place in the country. He promised the government would do more to keep guns out of the hands of the mentally ill.

Still, the president has a long history of making inflammatory statements not just about immigrants, but about his political opponents. Mr. Sayoc's lawyers said their client was particularly susceptible to those ideas.

Indeed, the lawyers argued in a recent court filing that Mr. Sayoc, 57, suffered from a long- untreated mental illness and drew inspiration from the president for his terror campaign.

"He was a Donald Trump superfan," they wrote.

During the sentencing, however, Judge Rakoff said Mr. Sayoc's politics were "something of a sideshow." Instead, the judge said the design flaws in the bombs — including timers that were not set to go off and fuse wiring that was inoperable — indicated that Mr. Sayoc had only intended to scare his victims, not harm them.

Before he was sentenced, Mr. Sayoc read a handwritten statement, apologizing. "I wish more than anything I could turn back time and take back what I did," he said. "But I want you to know, your honor, with all my heart and soul, I feel the pain and suffering of these victims."

As the judge announced the sentence, Mr. Sayoc broke into sobs, resting his head in his hands clasped on the table before him. Then he looked up at the ceiling and mouthed, "Thank you."

Geoffrey S. Berman, the United States attorney in Manhattan, said after the sentencing that although "thankfully no one was hurt by his actions, Sayoc's domestic terrorism challenged our nation's cherished tradition of peaceful political discourse."

Mr. Sayoc's lawyers, who are federal public defenders, had no comment.

Mr. Sayoc's terror campaign and the frenzied investigation that followed seized the nation for two weeks in October, just before the midterm elections. After a four-day manhunt, Mr. Sayoc was arrested outside an auto-parts store near Fort Lauderdale, Fla., where he was living in a decrepit white van that was plastered with bombastic stickers that glorified Mr. Trump and placed Mr. Obama and Mrs. Clinton in red cross-hairs.

Mr. Sayoc's lawyers had urged Judge Rakoff to impose a prison sentence of 10 years, which would have been the mandatory minimum Mr. Sayoc faced, plus one month.

At the time of his arrest, they said, Mr. Sayoc was suffering from the untreated mental illness, compounded by excessive steroid use, and he had become increasingly obsessive, isolated and paranoid.

"In this darkness," the lawyers wrote in a sentencing memo, "Mr. Sayoc found light in Donald J. Trump."

Mr. Sayoc listened to Mr. Trump's self-help books and championed him on social media. He watched Fox News religiously while working out at the gym

"Because of Mr. Sayoc's mental illness, this type of rhetoric deeply affected him because he so greatly admired the president," one of Mr. Sayoc's lawyers, Ian Marcus Amelkin, said in court. "It is impossible, I believe, to separate the political climate and his mental illness."

Last fall, Mr. Sayoc's lawyers wrote, the "slow-boil of Mr. Sayoc's political obsessions and delusional beliefs" led him to build and send his 16 packages to 13 intended victims he considered to be Mr. Trump's enemies. In Mr. Sayoc's mind, the devices were "designed to look like pipe bombs," his lawyers said, but they were a hoax to scare his targets.

Each device consisted of plastic pipe with a digital alarm clock and attached wires. An F.B.I. explosives expert, Kevin D. Finnerty, testified at the sentencing the devices would not have functioned as designed, but were capable of exploding if mishandled.

Under Federal Sentencing Guidelines, Sayoc could have faced life in prison plus ten years for his crimes even though none of his devices exploded and they were apparently designed not to work at all, This doesn't negate Sayoc's criminal culpability, of course, nor does it negate the terror that Sayoc inflicted on both his intended victims and others, such as postal workers, who could have been victims had his device actually worked. The fact that his devices were designed in such a way that they would never have worked still means he is liable under the statute(s) his charges arose from. As such, it was appropriate that he was charged as if the purported pipe bombs were designed to work, which could have resulted in the death or injury of hundreds of people.
Judge Rafkoff, who was appointed to the bench by Bill Clinton in 1996 and has been a Senior Judge since 2010, decided that Sayoc deserved at least some credit for the fact that the bombs were not designed to work, but merely to frighten people. Because of that, Sayoc received a sentence of roughly double the ten years that his lawyers were asking for in the Sentencing Memorandum they filed on his behalf. Also working in Sayoc's favor was the fact that he had chosen to plead guilty back in March and take responsibility for his crimes, Generally speaking, the Federal Sentencing Guidelines give defendants significant credit for pleading guilty rather than taking a case to trial only to be convicted. Taking all this into account, it seems to me that 20 years is an appropriate sentence. As I've noted before the Federal prison system does not have parole or probation per se but inmates can receive credit for good behavior and achieving other goals while in prison up to a limit of roughly 54 days per year of their sentence. This means that Sayoc, if he does okay in prison, could be out after roughly 17-18 years. In either case, Sayoc will be in his late 70s before he is released from prison.