#ATTFAIL Hashtag
The inside story about a crappy wireless network's loveless marriage with a beauty queen phone.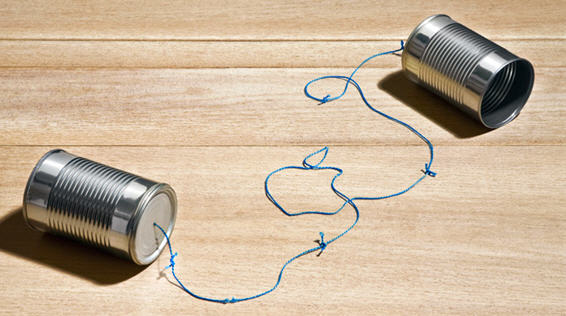 Its exclusive deal with Apple's iPhone has been both a blessing and  curse for AT&T, whose network has been under heavy fire.    Wired's Fred Vogelstein details the history in "Bad Connection: Inside the iPhone Network Meltdown."
For iPhone fans, it really was too good to be true. A pair of Apple executives had just described the latest model of the iPhone — the 3GS — onstage at the company's Worldwide Developers Conference in June 2009. The audience loved it. The 3GS was twice as fast as its predecessor, it included a camera that shot video, and the updated iPhone operating system enabled multimedia messaging and tethering — the ability to use the phone as a modem. Just one problem: While many customers in Europe and Asia could enjoy all those features, AT&T, the iPhone's sole US carrier, wouldn't allow video messaging or tethering at launch. In other words, the most advanced features wouldn't be available to AT&T customers. What's more, some current iPhone users who wanted to upgrade wouldn't get the subsidies that new customers enjoyed. Incensed iPhone fanatics vented their fury on Twitter. "AT&T has been one disappointment after another." "Is AT&T trying to squeeze more money from us poor suckers?" And they punctuated their complaints with a hashtag — the Twitter convention for grouping conversations — that became an eight-character protest slogan: #attfail.

[…]

AT&T had seen something like this coming. Almost as soon as the first iPhone was introduced in 2007, the carrier realized it might run short of bandwidth. Within just a few months, the first wave of iPhone customers was already sucking down about 15 times more data than the average smartphone customer and 50 percent more than AT&T had itself projected. In a bid to avert the looming problem, a team headed by senior vice president Kris Rinne met with Apple to ask for help. Of course AT&T was planning to upgrade its network to handle the increased demand, Rinne's team told Apple executives, but that was going to take years. In the meantime, would Apple take measures to help throttle back the traffic? Perhaps Apple could restrict its YouTube app to run only over Wi-Fi. Maybe the iPhone could feature a smaller, lower-resolution videostream or cut off YouTube videos after one minute. Rinne, who had already met with Apple's iPhone team at least half a dozen times, fully expected the company to play along. After all, manufacturers agreed to such restrictions all the time. It didn't make sense to build phones and offer features that carriers couldn't support.

But in meetings with Apple engineers and marketers over the subsequent year, Rinne and other AT&T executives discovered that Apple wasn't playing by traditional wireless rules. It wasn't interested in cooperating, especially if it meant hobbling what had quickly become its marquee product. For Apple, the idea of restricting the iPhone was akin to asking Steve Jobs to ditch the black turtleneck. "They tried to have that conversation with us a number of times," says someone from Apple who was in the meetings. "We consistently said 'No, we are not going to mess up the consumer experience on the iPhone to make your network tenable.' They'd always end up saying, 'We're going to have to escalate this to senior AT&T executives,' and we always said, 'Fine, we'll escalate it to Steve and see who wins.' I think history has demonstrated how that turned out."
Although it's not really clear:   AT&T's image has been tarnished, to be sure.  But people continue to flock to the iPhone, the iPhone 4 antenna boondoggle notwithstanding, and putting up with bad service.