Australia's Top Cardinal Convicted Of Abusing Children
Cardinal George Pell, the top Catholic Cleric in Australia, has been convicted of sexually abusing boys in the 1990s.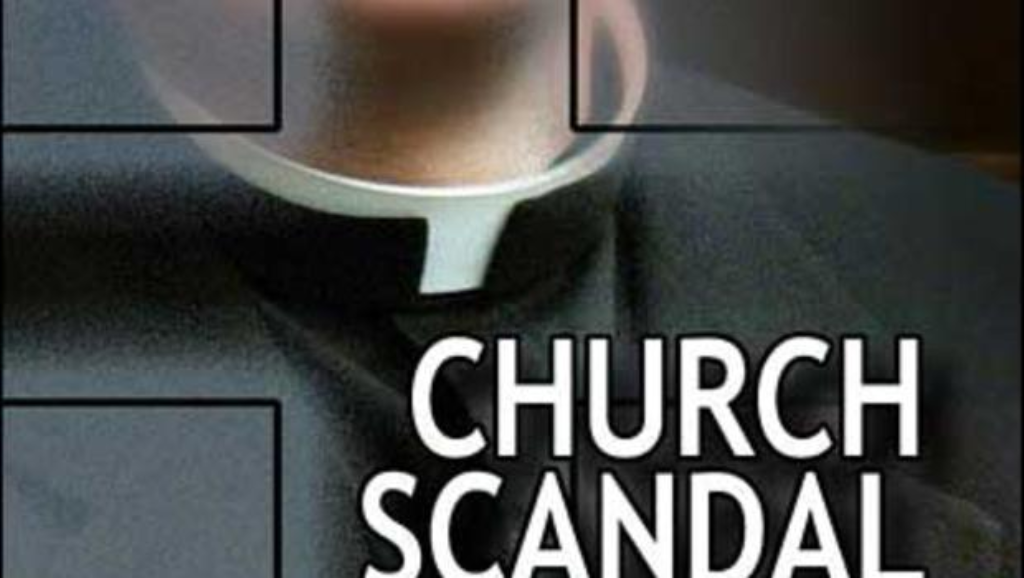 After nearly three months, news of the conviction of Cardinal George Pell, formerly the top-ranked Catholic cleric in Australia, has been made public while at the same time prosecutors decided not to proceed forward on a second charge:
MELBOURNE, Australia — Cardinal George Pell, the highest-ranking Roman Catholic leader ever convicted of sexual abuse, will not face a second trial on an additional round of assault allegations involving young boys.

The earlier verdict was unsealed on Tuesday only after prosecutors decided they could not proceed with the second trial after a legal setback.

The decision came just days before the cardinal was set to be sentenced for abusing two 13-year-old choirboys more than two decades ago.

Cardinal Pell, 77, was found guilty in December of sexually assaulting the boys. But a judge barred news outlets from publishing anything about the verdict, citing concerns that coverage might influence a jury in the second trial.

On Tuesday, with the new trial no longer in the works, the judge lifted the gag order.

The earlier case related to abuse that took place in 1996.

A former adviser to Pope Francis, the cardinal was found guilty of forcing oral sex onto a 13-year-old boy after Sunday Mass in the sacristy of St. Patrick's Cathedral in Melbourne. At the time, Cardinal Pell was the city's archbishop.

He was also convicted of an assault in which he grabbed a boy's genitals.Sentencing proceedings in that trial are expected to begin on Wednesday.

The second trial was to focus on allegations of child abuse dating to the 1970s, when he was a parish priest in his hometown, Ballarat, Australia.

A jury was expected to hear testimony from three complainants, who were children at the time of the alleged assaults.

One child accused the cardinal of touching his genitals on multiple occasions from 1978 to 1979, as they played in the local swimming pool.

Another said he had also been abused at the pool, between 1977 and 1979. He said the cardinal had touched his testicles as he was throwing him into the water.

A third complainant, whose allegations were not made part of a formal charge, said that in 1975 or 1976, he was playing in the water with Cardinal Pell at Lake Boga, about 200 miles from Melbourne.

At one point, he said, he slipped from the cardinal's shoulders and was hit in the face with his erect penis. The cardinal smiled, the boy said.

"Don't worry, it's only natural," he said, the boy recounted.

The verdict in the first trial was made subject to a suppression order that barred publication in Australia of any news related to the case.
Prosecutors in the second case were apparently hoping to use evidence related to the Cardinal's previous history of sexual abuse to establish that he had a tendency toward abusing children and, in particular, young boys. Under Australian law, which appears to be similar to American law in this respect, provides that evidence of such prior bad acts is only admissible if "if its evidentiary value outweighs the risk of prejudice to the defendant." In a pretrial ruling that appears to have been issued just before trial, the Judge presiding over the case decided to drop the case rather than proceed forward. It was at that point that the gag order preventing the media and prosecutors from talking about the earlier verdict was lifted. In response to this development, The New York Times report about the December conviction published online a that had previously only appeared in its print edition due to the gag rule:
MELBOURNE, Australia — An Australian cardinal who was once an adviser to Pope Francis has been convicted of molesting choir boys more than 20 years ago, making him the highest-ranking Roman Catholic leader ever found guilty of sexual abuse.

The unanimous jury verdict against the cardinal, George Pell, 77, was delivered Tuesday in the County Court of Victoria, where a suppression order has prevented media outlets from sharing any information about the case that could be accessed in Australia.

Cardinal Pell's case was especially significant because he occupied the highest levels of the church hierarchy. He had been tapped by Francis to reform the Vatican's finances after leading the church's response to sexual abuse allegations against priests in Australia.

While Catholic bishops have been convicted before in cover-ups of child sexual abuse, this is the first time that a bishop has been convicted of perpetrating such abuse, according to Ann Barrett Doyle, co-director of Bishopaccountability.org, a research and advocacy group. More than 60 bishops have been accused of sexually abusing minors, she said.

Cardinal Pell, who returned voluntarily from the Vatican in July of 2017, was charged with five offenses said to have occurred in December of 1996 during his time as the newly appointed Archbishop of Melbourne.

Four of the charges related to an incident in which Cardinal Pell was accused of sexually assaulting two 13-year-old altar boys and forcing his penis into the mouth of one of them after Sunday Mass at St. Patrick's Cathedral, in the priest's sacristy; the fifth charge related to a separate incident in which Cardinal Pell was accused of grabbing one of the boy's genitals.

Mitchell Garabedian, a lawyer in Boston who has represented hundreds of sexual abuse victims, said Cardinal Pell's case had opened the floodgates for abuse charges of other cardinals and officials at the highest levels of the Church.

"There are no boundaries here," Mr. Garabedian said. "Take away the robes and the religion and they are criminals."

The guilty verdict for Cardinal Pell ends a career of ascent and enormous power for a brash leader in the church whose management skills and confidence propelled him into the Vatican elite even as accusations of molestation trailed behind him.

On Wednesday, Vatican officials announced that Cardinal Pell had been expelled from a powerful council of advisers picked by Pope Francis to guide him on matters critical to the Catholic Church's future.

The jury trial in Melbourne lasted just short of five weeks, ending with three days of jury deliberation.

It was a retrial of the case after an earlier trial ended with a hung jury.

Both proceedings were subject to the suppression order that barred publication in Australia of details on the charges, the verdict and any other element of the case, "to prevent a real and substantial risk of prejudice to the proper administration of justice," according to the order.

The New York Times did not initially publish this article online, and it blocked delivery to Australia of any version in print or through syndication, to comply with the order.

(…)

Other elements of the case have also been kept secret, in part because of privacy laws. Despite repeated requests to the court, news media outlets were refused access to the testimony from the former altar boy who is the case's main complainant, live or in transcript.

He cannot be identified publicly under a provision in Australian law designed to protect victims of childhood sexual abuse.

During the trial, however, the prosecution's main lawyer, Mark Gibson, read out parts of the complainant's testimony. In that statement he described how Cardinal Pell shoved him to the floor and pushed his erect penis into his mouth.

The statement added that he did not speak out about the event for years for fear of losing his scholarship to St. Kevin's College, a prestigious private Catholic school in Melbourne.

"I was young and I didn't really know what had happened to me," the statement said. "I didn't know if it was normal."

A second former altar boy was said by the first altar boy to have been molested by Pell. He died in 2014 in what the court described as "accidental" circumstances, widely known to have been a heroin overdose. He also cannot be identified.

Prosecutors methodically presented evidence from both complainants and built a case showing that Cardinal Pell — a physically imposing former athlete who carried nicknames like "Big George" and "the ambitious Australian bulldog" — had the opportunity and ability to commit grave acts of abuse in a relatively private section of the cathedral that he knew intimately.

His defense lawyers, led by one of Australia's most prominent and well-paid barristers, Robert Richter, argued a man of such stature would never have been so reckless having risen that same year to become the archbishop of the Melbourne archdiocese.

Indeed, a few months before the episodes at the cathedral, which Cardinal Pell has denied, he unveiled what became known as the "Melbourne Response" to the sexual abuse problem that has plagued the church for generations.

His plan included a pamphlet with an apology and pledged modest payouts to victims of pedophile priests, capped at 50,000 Australian dollars ($36,000).
I wrote about Pell's December conviction and the gag order that was preventing news organizations from reporting on it back in December due to the fact that one publication, The Daily Beast, went forward with reporting on the story regardless of the gag order. At least so far, it does not appear that they have suffered any punishment for doing so and, indeed, the Times and other publications did report on the conviction in print editions published and circulated outside Australia, but the story was not posted online and not published at all in Australia due to the gag order. As I said at the time, while such an order is apparently not unusual under Australian law, it is rather shocking to an American. Here in the States, gag orders during the course of criminal proceedings are not unknown, but they are generally limited to the Defendant(s), and counsel for the defendant and the prosecution. In other jurisdictions outside the United States, there are often laws limiting news outlets from reporting on criminal proceedings until after a verdict has been issued. A law preventing the media from reporting on a verdict, though, appears to be something unique to Australian law. As I said in my post back in December, a gag order like this is utterly offensive to any concept of freedom of speech and the press. Nonetheless, it appears to have been completely permissible under Australian law.
In any case, this conviction is to my knowledge the first time that such a high-ranking Catholic official has been convicted of abusing a child. Here in the United States, there have been charges and convictions of high-ranking Catholic officials who participated in covering up abuse by lower-ranking Priests, but no record to date of such a high ranking official being convicted of abuse themselves. For that reason, the significance of this conviction cannot be understated. As I said in my post in December, this would be comparable to the Cardinal Archbishop of New York, Washington, D.C., Chicago, or Los Angeles had been convicted of similar charges. Of course, there are similar charges against former Cardinal Theodore McCarrick, who was recently defrocked by Pope Francis. One imagines that Pell faces a similar fate but, for now, the Vatican appears to want to wait until the appeals process plays itself out in Australia:
Here is the statement from the interim Holy See spokesman in full, courtesy of our correspondent in Italy:

The Holy See is united with what was declared by the President of the Australian Episcopal Conference in taking note of the sentence in the first instance against Cardinal George Pell.

It is painful news that, we are well aware, has shocked many people, not only in Australia. As already stated on other occasions, we reiterate the utmost respect for the Australian judicial authorities.

In this respect, we now await the outcome of the appeal process, recalling that Cardinal Pell has reiterated his innocence and has the right to defend himself to the last degree.

While waiting for the final judgment, we join the Australian bishops in praying for all the victims of abuse, reaffirming our commitment to do everything possible so that the Church is a safe house for everyone, especially for children and the most vulnerable.

To guarantee the course of justice, the Holy Father confirmed the precautionary measures already in place for Cardinal George Pell since he was sent back to Australia [for the trial]. Until the definitive verdict, Cardinal Pell is forbidden, as a precautionary measure, from continuing in his ministry and from having contact with minors in any form. 
Vatican spokesman @AGisotti now gives his statement on conviction of Cardinal Pell in English translation. "We await the outcome of the appeals process, recalling that Cardinal Pell maintains his innocence," says Gisotti.

— Joshua McElwee (@joshjmac) February 26, 2019
.@AGisotti says that as Pell awaits his appeal, Pope Francis has confirmed as a precautionary measure that the cardinal "is prohibited from exercising public ministry and from having any voluntary contact whatsoever with minors."

— Joshua McElwee (@joshjmac) February 26, 2019
Some clarifications: @AGisotti says the restrictions on Cardinal Pell's ministry were first imposed by Pell's ordinary (his bishop) upon Pell's return to Australia to stand trial in 2017. This appears to be new news. Not immediately clear to me who Pell's ordinary is.

— Joshua McElwee (@joshjmac) February 26, 2019
This is yet another example of the extent to which the abuse crisis still hasn't been resolved by the Church. There apparently have been rumors about Pell stretching back more than 20 years, just as there were rumors about McCarrick. Like McCarrick, though, Pell's position apparently meant that there was a fear about going after him and an active effort by Vatican officials to protect him. It's only now that the truth is being revealed, and it's not pretty.
Update: The BBC has a good article explaining the law behind the gag order.