Baby Boomers Shocked They're Getting Old
Michele Willens wonders, "When Did We Get So Old?"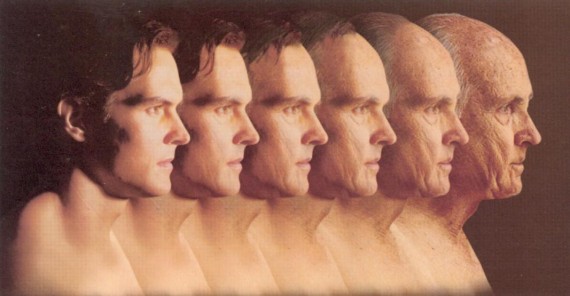 Michele Willens wonders, "When Did We Get So Old?"
Yes, my generation, born between 1946 and 1964, has physical concerns: Friends are dying, joints are aching, and memories are failing. There are financial issues, with forced retirement and unemployment, children needing money and possibly a bed, and dependent parents. But for many of us, it is a psychological quandary that is causing the most unpleasantness: looking around and suddenly being the oldest.

Every generation gets old, but for those who were told we'd be forever young, it just seems more painful. "It's a huge issue," says Dr. Anna Fels, a psychiatrist in New York. "I see so many who are trying to adjust their lives to this new phase, which for some reason none of us really pictured ourselves going through."

Why didn't we? We knew that eventually more people around us would be younger rather than older. But it still rankles. The image of a room filled with younger people is the perfect symbol.

"It's an important marker for this generation because it reminds them that they are now the ones closest to obsolescence, the ones the world can do without," says Dr. Roger Gould, a psychiatrist and the author of "Transformations," a book about age-related adult problems.

"I think the wake-up call for many was when Obama was elected," says Joan Entmacher, vice president for Family Economic Security at the National Women's Law Center in Washington. "Now, they were older than the president! Even pre-retirement, boomers realize they are no longer cutting edge."

Misery loves company. We can take comfort in knowing there are around 77 million boomers, the largest generation in the United States population. Someone turns 50 every seven seconds.
My parents were born in 1943, at the tail end of whatever Generation preceded the Boomers. I was born in 1965, at the front end of what was eventually dubbed Generation X.  But,  aside from the narcissism, the Boomers aren't unique in realizing they're getting old and not liking it one damn bit.
The "Generation" concept never made much sense to me and makes less sense as I get older. Twenty years is a pretty wide swath, but in terms of physical age and formative experience. Those born in 1946 are pushing 70; those born in 1964 have either turned or are about to turn 50. That's a chasm, not a cohort. Those born in 1946 grew up with Eisenhower and Elvis; prosperity and segregation. Those born in 1964 grew up with Ford and Elton; stagflation and malaise. Surely, I have more in common with someone born the year before me than I do with someone born when I was a high school sophomore?
All of us, regardless of which artificial "Generation" we're part of, go through these milestones. Even when we're relatively young, swimsuit models, star athletes, rock stars, and other aspirational figures start to be younger than us. In the blink of an eye, people who started school after we graduated high school are graduating high school–and we're just turning 30.
Likewise, while I'm not a Boomer, I'm nonetheless rapidly approaching 50. Despite being reasonably successful and accomplished, I've been in the position of working for people younger than me. Indeed, the Marine colonel director of my school when I arrived a year ago, a 1984 graduate of the Naval Academy, will almost certainly be the last who's older than me; his temporary successor was two years younger and his permanent one a year younger than me.
There has never been a president younger than I was at the time. But four (Teddy Roosevelt, John Kennedy, Bill Clinton, and Obama) took office when they were younger than I am now.
That's just life. And getting old, they say, beats the alternative.