Bachmann And Santorum Advocate Teaching Creationism In Public Schools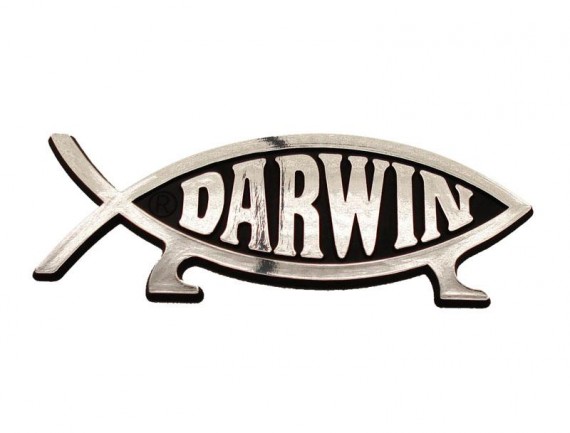 When you campaign in a Republican primary in Iowa, that means pandering to the evangelicals and social conservatives. For Michele Bachmann and Rick Santorum, that means telling them you're in favor of undermining the teaching of evolution in America's science classrooms.
Here's Bachmann:
BACHMANN: I think what you're advocating for is censorship on the part of government. So the government would prohibit intelligent design from even the possibility of being taught in questioning the issueof evolution. And if you look at scientists there is not a unanimity of agreement on the origins of life. … Why would we forstall any particular theory? Becuase I don't think that even evolutionists, by and large, would say that this is proven fact. They say that this is a theory, as well as intelligent design. So I think the best thing to do is to let all scientific facts on the table, and let students decide.
And, here's Santorum:
Santorum: There are many on the left and in the scientific community, so to speak, who are afraid of that discussion because oh my goodness you might mention the word, God-forbid, "God" in the classroom, or "Creator," or that there may be some things that are inexplainable by nature where there may be, where it's better explained by a Creator, of course we can't have that discussion. It's very interesting that you have a situation that science will only allow things in the classroom that are consistent with a non-Creator idea of how we got here, as if somehow or another that's scientific. Well maybe the science points to the fact that maybe science doesn't explain all these things. And if it does point to that, why don't you pursue that? But you can't because it's not science, but if science is pointing you there how can you say it's not science? It's worth the debate.
As with most advocates of this position, Bachmann and Santorum  betray a fundamental misunderstanding of what a scientific theory actually is:
'A scientific theory is a well-substantiated explanation of some aspect of the natural world, based on a body of facts that have been repeatedly confirmed through observation and experiment. Such fact-supported theories are not "guesses" but reliable accounts of the real world. The theory of biological evolution is more than "just a theory." It is as factual an explanation of the universe as the atomic theory of matter or the germ theory of disease. Our understanding of gravity is still a work in progress. But the phenomenon of gravity, like evolution, is an accepted fact.', American Association for the Advancement of Science.
What Santorum and Bachmann advocate isn't the teaching of science, it's the teaching of dogma, not to mention the fact that it would be blatantly unconstitutional. I'd say it's a good thing that these two have absolutely no chance of winning the Republican nomination but, other than Jon Huntsman and, probably, Gary Johnson, there isn't a single Republican candidate for President who would have the courage to disagree with them even if they recognize it for the absolute nonsense that it is.