Baghdad Demands $1 Billion And An Apology From The U.S.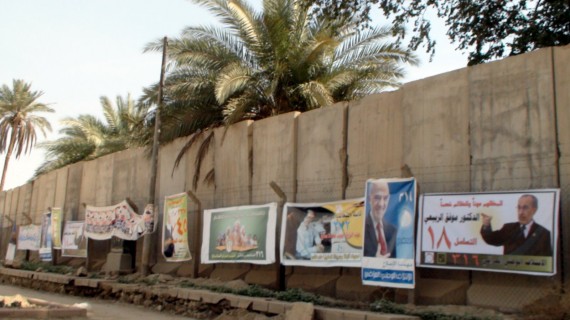 Iraqi officials aren't pleased with the manner in which the U.S. occupation of Baghdad has changed the city, and they want us to pay to fix it:
(Reuters) – Iraq's capital wants the United States to apologize and pay $1 billion for the damage done to the city not by bombs but by blast walls and Humvees since the U.S.-led invasion that toppled Saddam Hussein.

The city's government issued its demands in a statement on Wednesday that said Baghdad's infrastructure and aesthetics have been seriously damaged by the American military.

"The U.S. forces changed this beautiful city to a camp in an ugly and destructive way, which reflected deliberate ignorance and carelessness about the simplest forms of public taste," the statement said.

"Due to the huge damage, leading to a loss the Baghdad municipality cannot afford…we demand the American side apologize to Baghdad's people and pay back these expenses."

The statement made no mention of damage caused by bombing.

Baghdad's neighborhoods have been sealed off by miles of concrete blast walls, transforming the city into a tangled maze that contributes to massive traffic jams. Despite a sharp reduction in overall violence in recent years only 5 percent of the walls have been removed, officials said.

The heavy blast walls have damaged sewer and water systems, pavement and parks, said Hakeem Abdul Zahra, the city spokesman.

U.S. military Humvees, driven on street medians and through gardens, have also caused major damage, he said.

"The city of Baghdad feels these violations, which have taken place for years, have caused economic and moral damage," he said.
Jonathan Turley calls this an example of unparalleled hubris, citing the fact that we invested lives and resources protecting Iraqis from the insurgents who were trying to plunge their nation into chaos (an attempt that may yet succeed someday).  Frankly, though, I'm somewhat sympathetic to the arguments made by Baghdad officials who look around and see their city turned into the remnants of an armed camp. I can certainly see why they'd be upset about the fact that we're about to leave the country, but will leave behind the mess that we created while we were there.