Barack Obama, Brewmaster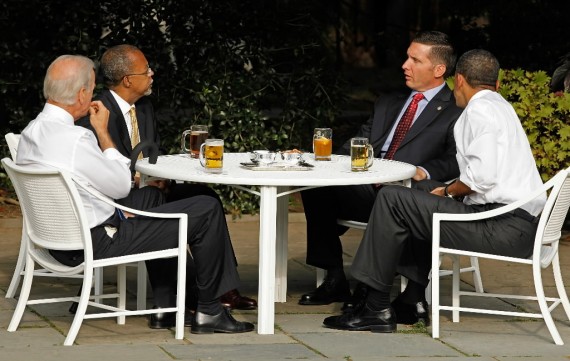 The next time Barack Obama holds a Beer Summit, he'll be able to supply his own beer:
Barack Obama will go down in history as, among other things, the first president to brew his own beer in the White House.

The blog Obama Foodorama reported this week that the president's Super Bowl party featured a selection called "White House Honey Ale," brewed right at 1600 Pennsylvania Ave.

The blog said the president and first lady Michelle Obama bought the equipment with their own funds (an aide did not specify when) in advance of serving it at the February gathering.

The "honey" part of the beer comes from Michelle Obama's garden beehive. The beehive is also a White House first.

Foodorama notes that Obama is the first president since George Washington to homebrew beer, and the very first to offer the brew at the White House. (Washington was a perennial self-brewer, the blog said, but he's the only president who didn't live in the White House.)
The blog also provides a picture of the bottle: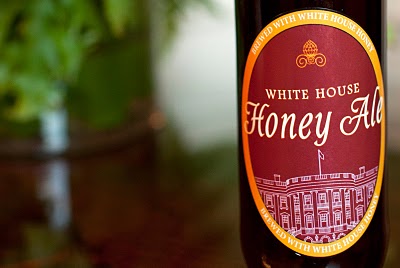 Obama apparently isn't doing the brewing himself, but it is being done on site, which likely will make this something many people will try to get their hands on at some point.
H/T: Allahpundit