Barack Potter & the Chamber of Secrets
Desperate Democrats demonize donors, facts be damned.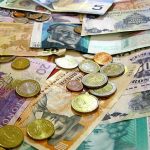 As even a good many Kalahari Bushmen must know by now, the flailing Obama administration and droves of Democratic advisors, pundits, allies, and other partisans all the way down to unknown Internet commenters have been pounding the Chamber of Commerce like the redheaded stepchild of a rented mule for over a week. Arising from a hit piece on ThinkProgress,* the secret foreign money being funneled into US elections talking point was quickly debunked. But the fact that it was almost immediately demonstrated to be a non-starter didn't stop the administration from flogging the story. Instead, they've doubled down on this "reckless, sloppy and somewhat McCarthyite" attack again and again.
Leaving aside the oft-mentioned 'irregularities' with Obama's online donations processing during the 2008 campaign, the purity of this pabulum is proof of just how frantic Democrats have become. Unable to run on their record, and facing an electorate that holds them (not their predecessors) accountable for the manifest failure of their policies, they have few options left but to hurl chaff in the air.
It is undisputed that there's no evidence the Chamber has violated the law. Even Al Franken conceded, in his demand for an FEC investigation, that this was unlikely. As he noted, the law requires that an donating entity with foreign sources of funds:
must be able to demonstrate through a "reasonable accounting method" that its foreign funds were not in fact used in connection with election contributions or expenditures.
This statement is in accord with FEC requirements that a reasonable accounting method shows that the donor has sufficient funds in its account, other than foreign-derived funds, from which the contribution is made. The Chamber self-reports plans to spend $75 million and the foreign dues it collects are about 1/1000th of that amount. So one would think that this talking point would have died quickly and ignominiously, as befits its progenitor.
But that would be to underestimate the desperation of Democrats. The spin now is that no "accounting gimmicks" can excuse this behaviour. Money is fungible, so any amount of foreign money necessarily ends up being expended on US election campaigns because it frees up other money. This is not, of course, an argument the Left accepts where, say, abortion funding is concerned. But in the face of a tsunami of losses, a bunch of rich, faceless, unaccountable foreigners must present a compelling target.
Unfortunately, tortured arguments about shifty, billionaire puppet-masters don't fly with people who know they're opposed to the Democrats' policies in their own right, not because some guy they've never heard of gave money to a think tank they've never heard of. Likewise, attacking the Chamber of Commerce, then hypocritically raising the stakes day in and day out after the attack's been proven to be bunk, is even more futile. That leads one to the almost unavoidable conclusion that the real goal of all this sturm und drang about sinister Others and their money isn't to improve Democrat chances on November 2 but to save face for themselves with their base after November 2.
—
* The same hacks who brought us the fake Tea Party racism video that was debunked even faster than this was.