Barr Weighs in
Barr finds no fraud.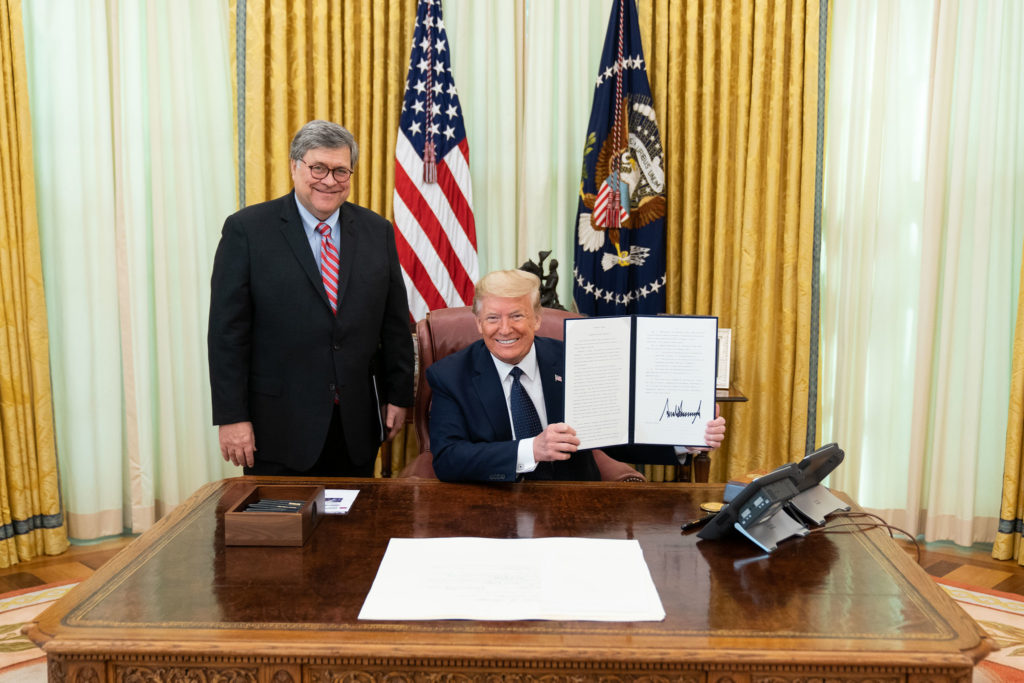 Via the AP: Disputing Trump, Barr says no widespread election fraud
Barr told the AP that U.S. attorneys and FBI agents have been working to follow up specific complaints and information they've received, but "to date, we have not seen fraud on a scale that could have effected a different outcome in the election."
First, this news has not gone over well in certain circles. For example, note this Gateway pundit headline from last night: "AG Barr Destroys His Name for All Eternity – His Actions Today Confirm He Is Just Another Card-Carrying Swamp Rat." Also, see several other off the wall examples at Lawyers, Guns & Money (although their headline swipe of Ben Wittes strikes me as unfair).
MAGA, it seems, cannot fail, it can only be failed.
Second, Barr's statement is maddening insofar as it implies that the DOJ did, in fact, find some fraud, just not enough that matters. To me, this seems like a doctor saying "we have not seen wounds on a scale that would lead to the patient dying" when the wounds in question are a tiny, tiny paper cut on the patient's left pinky (indeed, that wound would be more serious relative to the patient than the amount of fraud that exists in the United States is to the integrity of the election outcome).
I do not have time to Google the intertubes to confirm, but to my recollection, the only example of documented voter fraud thus far was some guy caught trying to fraudulently use a relative's absentee ballot.
You know, the stuff of legends.
Indeed, when I look at the Heritage Foundation's database of electoral fraud, which looks very, very dramatic, I am struck by how little they have found. Keep in mind that the database shows 1,302 cases of fraud, but that the cases in the database go back to the early 1980s. See, to me, knowing the hundred of millions of votes that have been cast in almost 40 years, I come to the conclusion that this database proves that we don't have an electoral fraud problem in the US. This is amplified by the fact that a huge number of these cases are for things like attempted registration fraud and fraud linked to petitions. Three data points are from the same case as a group trying to bribe homeless persons with money and cigarettes to vote.
This is the weakest of weak tea.
All of this is to say that if Barr had found any evidence of fraud, we would have heard about it and so his intimation that he did find some, just none that was serious, means he found nothing.
Meanwhile, to see an example of someone who truly did their job, see Chris Kreb's column in WaPo: Trump fired me for saying this, but I'll say it again: The election wasn't rigged.