Barry Bonds Perjury Trial: Why?
The federal government has spent seven years and some six million dollars pursuing Barry Bonds. Why?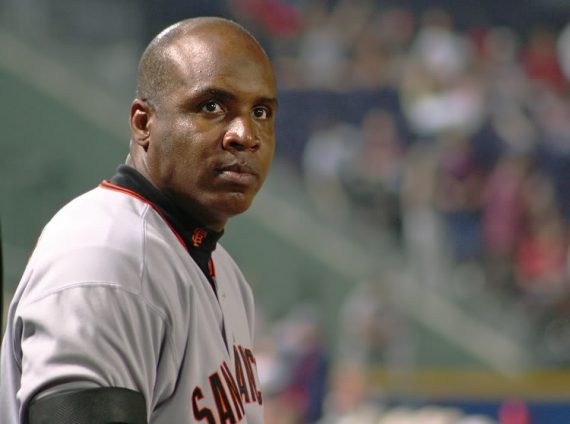 George Dohrmann asks: Is Barry Bonds a victim?
The home run king is not a likable fellow. And he almost certainly lied to a federal grand jury in 2003 when he denied knowingly taking performance enhancing drugs.
So, if Bonds is most likely guilty, how might the jury see him as a victim? Start with the ambiguity of the questions asked by assistant U.S. attorney Jeffrey Nedrow during Bonds's grand jury testimony; a few follow-up questions by Nedrow would have clarified Bonds's statements. The defense team will also highlight that this is potentially a career case for Nedrow, fellow prosecutor Matthew Parrella and investigator Jeff Novitzky. They will be portrayed as being fixated on exposing and embarrassing the slugger. "One argument that will likely be made is that from the beginning the BALCO investigation was always about Bonds," says former federal prosecutor Richard Cutler.

Then there is the length of the case, which was kept alive even as the evidence against Bonds was weakened by Anderson's refusal to testify and evidentiary rulings by Judge Susan Illston that favored the defense. Furthermore Bonds's alleged lying may be perceived as not worthy of the effort. "There probably wasn't a case I worked on where someone I put before the grand jury wasn't entirely truthful," says Cutler. "But [we] decided our resources were better spent elsewhere." The defense, Cutler says, may have some success portraying the prosecution of Bonds as an example of government run amok.

This argument shouldn't be dismissed as merely clever lawyering. There is an underpinning of truth to the premise that the government has ill-served the people with its Ahab-like pursuit of Bonds. Federal prosecutors not working the Bonds case privately complain about the resources dedicated to his prosecution. Because of budget cuts, they are working shorthanded on drug and immigration cases, issues they would argue are far more important than nailing one guy for lying to a grand jury. And even if Bonds is convicted, he is unlikely to spend significant time in jail. The longest sentence given so far to BALCO perjurers was a year of home confinement.
This case has, from the beginning, struck me as a waste of government resources. Yes, the drugs in question are illegal, at least outside very limited circumstances when prescribed by a physician. And it's not a victimless crime; when taking dangerous substances leads to fame and fortune, it provides strong incentives for kids to follow the example of their idols. Nor do we want to turn a blind eye to perjury. If lying under oath is seen as acceptable, our whole justice system is undermined.
But our resources are limited. The federal government has spent seven years and some six million dollars pursuing Barry Bonds. Surely, there are more worthwhile uses of our criminal justice system?