Because Jail Is For The Little People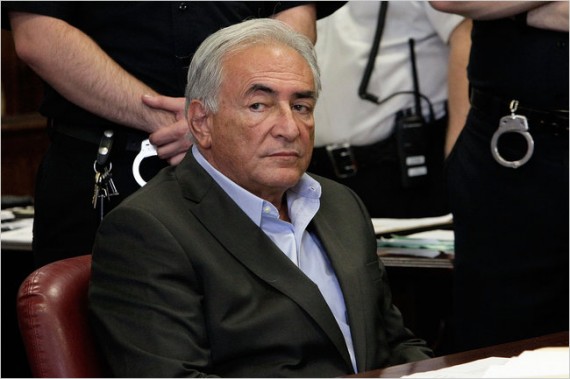 Dominique Strauss-Kahn has moved into the location that will serve as the scene of his house arrest until trial:
Mr. Strauss-Kahn, the former managing director of the International Monetary Fund, was also on the move on Wednesday; he had found a new place to live in Manhattan, at 153 Franklin Street, and he moved there early Wednesday evening.

Mr. Strauss-Kahn, who is accused of sexually assaulting a housekeeper at the Sofitel New York hotel, and is free on $1 million cash bail and $5 million bond, had been under house arrest in an apartment at 71 Broadway in Lower Manhattan.

His new home is a free-standing three-floor town house in TriBeCa that was recently renovated by Leopoldo Rosati, and had been on the market for nearly $14 million. The town house features a rooftop deck, a fitness center, a custom theater, a steam spa bath, two Italian limestone baths, two Duravit jet tubs, a waterfall shower and a dual rainfall steam shower.

Under the terms of Mr. Strauss-Kahn's bail, he can leave his home only under limited circumstances, must be under 24-hour armed surveillance and must wear an electronic ankle monitor.
Now, I'm not saying that Strauss-Kahn should be kept in jail if can comply with acceptable bail package, and if he owned this home prior to arrest he'd be going there too. However, when you combine it with reports that DSK was reported to have told the Sofitel maid "Don't you know who I am?" when he attacked her, it does sort of give the impression of some kind of internationalist Gilded Age doesn't it?