Ben Carson's Schedule
The HUD Secretary's practice of treating Friday as a light-duty day is just fine by me.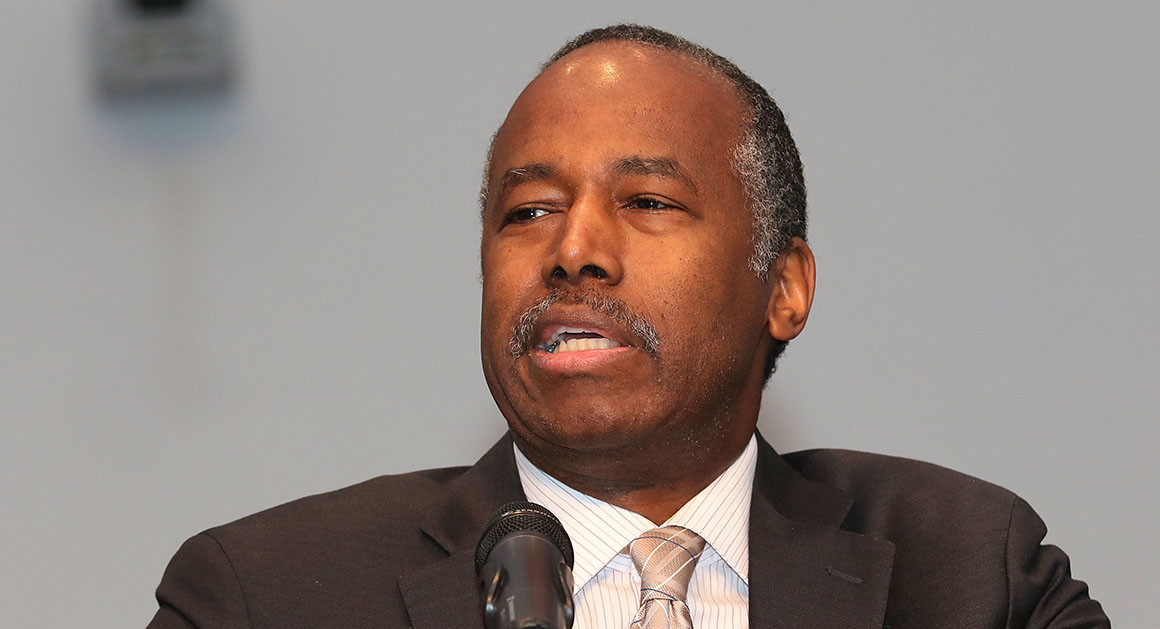 NBC News ("Ben Carson's schedule shows Friday trips to Florida, lunch with My Pillow founder")
Ben Carson's daily schedule from 2017 shows a HUD secretary who held senior staff meetings once a week, lunched with the author of "Chicken Soup for the Soul" and the founder of My Pillow, and left work before 2 p.m. on some Fridays to fly to his Florida mansion.

A list of appointments for a 31-week period shows that for about half of the Fridays Carson worked a traditional eight or nine-hour day. For five of the Fridays he was off or had no appointments. For five more Fridays he left before 2 p.m. to get to the airport to fly to South Florida, where he owns a house valued at $4.3 million. For the remaining six, he had no scheduled appointments past 3 p.m. In all, he made a dozen weekend trips to South Florida during the 31 weeks.

The calendar also indicates that in 2017, HUD's senior staff huddled just once a week. Calendars previously posted by three other federal departments — Transportation, Treasury, and Labor — during the Trump administration show daily senior team meetings or multiple meetings a week.
The main focus of these, on both Twitter and the reports' subhed ("For 5 Fridays out of 31, Carson was off or had no appointments. For 5 more he left before 2 p.m. to fly to South Florida, where he owns a mansion.") is on the Friday issue. As I noted on Twitter,
Ben Carson is unqualified to be HUD Secretary but this seems like a perfectly reasonable schedule, TBH. https://t.co/9OuRtrX0w5

— James Joyner (@DrJJoyner) March 18, 2019
Even Cabinet secretaries should take time off and taking every sixth Friday seems more than reasonable. And knocking off in late afternoon every sixth Friday is, well, a policy other executives should emulate. Hopefully, it'll send a message to subordinates that they, too, are allowed to maintain a reasonable work-life balance.
Nor do I find it problematic that a renowned neurosurgeon owns a nice house in Florida. That seems a more-than-reasonable reward for a career saving lives after many years of poverty wages learning the trade.
Nor, absent evidence that he's doing something untoward vis-a-vis his official duties, does it concern me that he's meeting with popular authors or pillow executives. There's no insinuation in the story that this is the case.
The real story, then, is twofold.
First, it appears that Carson is only half-ass doing his job when he's in the office. I can't imagine that HUD can't be run by a competent executive putting in 8-9 hour days Monday through Thursday and averaging half days on Friday. But, while I absolutely dread meetings, it's hard to see how a CEO gets by with just one a week.
Second, Carson and/or his team seems to be part of a larger problem in this administration in terms of transparency—doing their level best to keep their daily schedules and other information that was routinely public in past administrations from the press. I don't like that one bit.
That a retired neurosurgeon with no experience in housing, urban development, or government holds this particular post is also problematic, of course. But that's not new news.
As an aside, the complaint here reminds me of the old joke, "The food here is terrible, and the portions are too small."