Ben Smith Was Right
Birtherism dies a quick death--and with it the notion that Obama's opponents are motivated purely by race.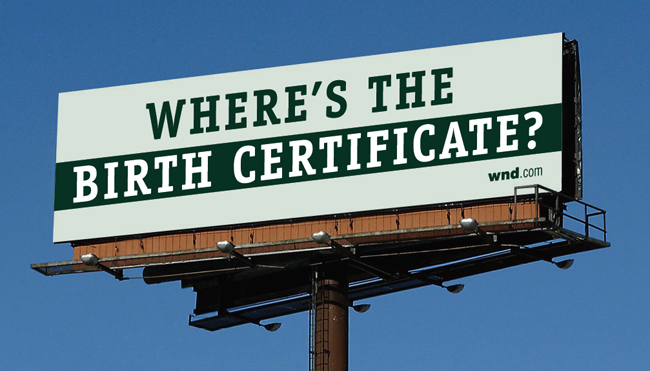 It seems Ben Smith pretty much nailed it:
I'm still not sure this represents actual belief, as opposed to a kind of trash talk about a president you hate.
A new Washington Post poll puts paid to the absurd notion that Birthers, asinine as they are, were motivated purely by racism:
In interviews following the public release the president's "long-form" birth certificate last week, fully 70 percent of Americans say Obama was born in Hawaii, a big bump-up from the 48 percent who said so a year ago. Even more say he was U.S.-born, or call that their best guess, for a total of 86 percent.

Overall, 10 percent of Americans say Obama was likely born abroad, down from 20 percent in an April 2010 Post-ABC poll. Almost all those who now say Obama was born in a foreign country say that it's only their "suspicion;" just 1 percent claim "solid evidence" that the president was born elsewhere (9 percent said so last year). [Emphasis added.]
It's aggravating that Birtherism managed to get even the amount of traction that it did. But it's a relief that, once the hard proof was out there, only the truly wacky fringe are holding onto it. As Prof. Jacobson put it, "what is clear is that the evidence mattered, much more so than skin color." It shouldn't have ever required this extra level of proof, but once it was available, Birtherism was done for.
So, henceforth, anyone who insists upon holding onto their conviction that opposition to Obama is purely motivated by his race will find themselves joining Birthers as personae non grata. At this point it's at least as irrational.