Biden Can't Fire Postmaster General
When an apolitical process gets politicized.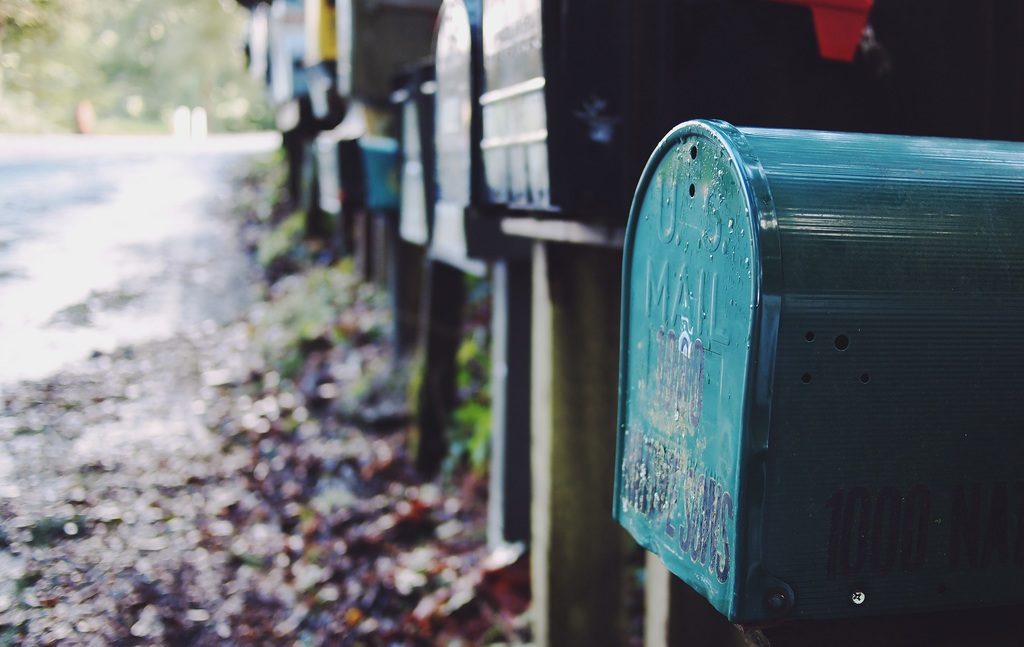 Slate's Aaron Mack informs us that "We'll Be Stuck With Trump's Postmaster General for a While." The heart of the piece:
While [Louis] DeJoy was a longtime GOP donor, the role of postmaster general usually doesn't have a partisan tint: Most people who serve in the role are longtime postal employees. Biden won't have the power to usher in a replacement. Only the Postal Service Board of Governors, which oversees USPS, can hire and fire the postmaster general. The president, instead, nominates people to the Board of Governors, and the Senate confirms them. The six governors currently sitting on the board were all nominated by Trump; a Senate standoff in 2015 and 2016 made it such that the board was vacant when President Barack Obama left office. The earliest that any of Trump's Republican picks will leave is in October 2022, when two of their terms will end. If Democrats do manage to eke out a Senate majority, they could theoretically rush through three of Biden's nominees, since the board can have up to nine members. However, industry experts and congressional aides told ABC that they wouldn't expect Biden to prioritize spending his political capital on the Board of Governors.

Furthermore, when Biden assumes office, there might not be a whole lot he can do to influence DeJoy and the direction of USPS. "The system is somewhat designed for this. The Postal Service is supposed to be immune from political pressures, or at least daily political pressures," said Paul Steidler, a senior fellow at the Lexington Institute.
There are some caveats later in the piece that point to reasons to expect DeJoy to be reined in, so we shouldn't fret overmuch about a rein of terror from a revengeful Trumpist. Still, it's a bizarre situation.
My initial assessment was that this was yet another example of a combination of a willful violation of longstanding norms by Senate Republicans combined with an archaic electoral system that allows a Donald Trump to get elected President despite garnering 3 million fewer votes subverted a system that was designed to be apolitical. Certainly, the net result was that the most antiseptic agency in the US Government was turned into a political weapon during the most recent election, likely resulting in tens of thousands of votes arriving at polling centers too late to be counted.
But it turns out to be something more complex than that. For starters, Mitch McConnell and friends got some unlikely help. From the above-linked ABC News report:
As President Barack Obama's second term came to a close, a dispute erupted between two of the Senate's most polarizing figures.
Sen. Bernie Sanders, I-Vt., and Senate Majority Leader Mitch McConnell, R-Ky., squared off over Obama's nominees to the U.S. Postal Service's Board of Governors — the powerful panel that oversees post office operations. When the two politicians failed to reach an agreement, all nine seats were left unfilled, laying the foundation for a controversy that now engulfs one of America's most beloved institutions and, some are alleging, could threaten the 2020 election.

"The unions were involved, presidential politics were involved," said Stephen Crawford, a former nominee to join the board of governors. "Politically, it was a very interesting microcosm of American special interest group politics … and here we are now."

Sanders' decision in 2015 and 2016 to block two of the Obama administration's nominees — made at the behest of powerful union leaders — and McConnell's decision to block the rest in retaliation created a unique opportunity for President Donald Trump to appoint a full slate of picks to a panel that is meant to be comprised of bipartisan members serving staggered, seven-year terms.
One has to continue reading for another dozen paragraphs to get the answer to the question Why on earth was Bernie Sanders so adamant to muck up this process?
Around the same time, Sanders scored a lucrative endorsement from Dimondstein's union for his 2016 presidential bid. In a press release announcing the union's endorsement of Sanders in late 2015, Dimondstein noted that Sanders "has already blocked the slate of nominees to the postal Board of Governors that includes the 'king of postal privatizers' James Miller and payday lending industry lobbyist Mickey Barnett."
Sigh.
While the extent of the standoff is unprecedented, the weirdness of the process allowed it to happen:
Presidents are ostensibly responsible for nominating members for vacant seats, but the job of identifying candidates is often outsourced to Senate leadership. Robert Duncan, the board's current chair, for example, is a longtime friend of McConnell. Members are recommended by Senate leaders of both parties, and they are supposed to be drawn from both sides of the aisle — with no one party getting more than five seats.

"God love him, but [former Senate Majority Leader] Harry Reid [D-Nev.] if he could have filled the board with all Nevadans, he would have done it," said Jim Sauber, the chief of staff at the National Association of Letter Carriers, a postal workers union.

The arrangement was intended to ensure a bipartisan board, but the seats have historically been ripe targets for political patronage.
Because of course.
Back to DeJoy: it's really hard to distinguish what were legitimate if ill-conceived measures to get the USPS budget aligned and aiding and abetting Trump's scheme to make mail-in voting more difficult. But DeJoy is indeed under enormous pressure to turn what should be a public service into a profitable business. The most obvious way Biden and a Democratic Congress could help alleviate this mess is to change that mindset. Or, if that's simply impossible, to at least remove the absurd requirement of pre-funding the pension program.