Biden Continues To Lead Field Of Democratic Candidates For 2020
It's far too early, but Joe Biden's advantages in these polls of Democratic voters can't be ignored.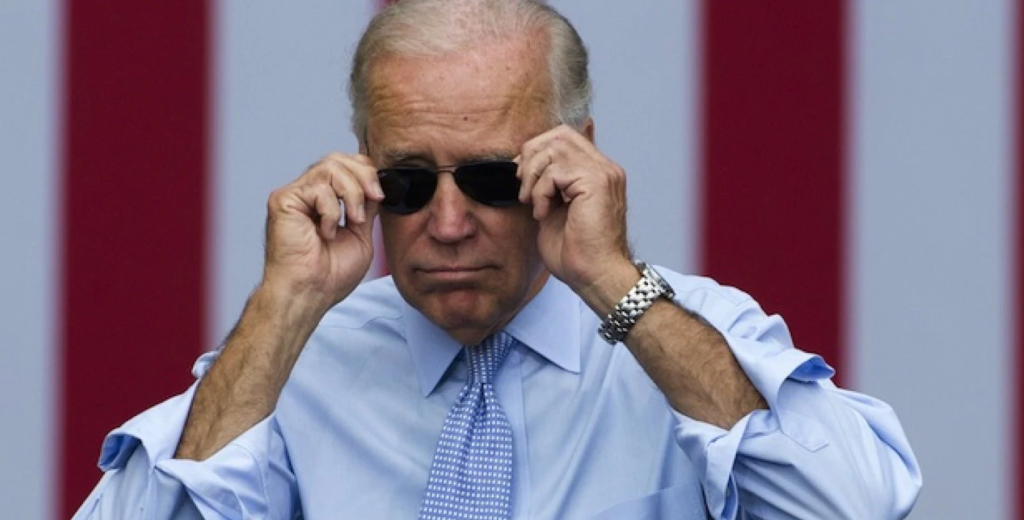 Former Vice-President Joe Biden continues to lead the polls among prospective and declared candidates for the Democratic nomination, but it's far too early to jump to any conclusions:
A new poll finds former Vice President Joe Biden ahead of the field in the 2020 Democratic presidential race — even though he hasn't actually entered it.

The Morning Consult poll showed Biden winning the support of 29 percent of Democratic primary voters, followed by Sen. Bernie Sanders (I-Vt.) at 22 percent and Sen. Kamala Harris (D-Calif.) at 13 percent.

Neither Sanders nor Biden have officially entered the 2020 race, but both have wide name-recognition, which could be helping them in the early stages of the race. Biden was vice president for eight years, while Sanders ran a competitive race against Hillary Clinton for the Democratic presidential nomination in 2016.

Harris won the most support in the poll of anyone in the race. She was followed by Sen. Elizabeth Warren (D-Mass.) in fourth place with 8 percent support. Warren officially launched her campaign on Saturday.

Former Rep. Beto O'Rourke (D-Texas) was just behind Warren with 7 percent support, while Sen. Cory Booker (D-N.J.) took 5 percent.

Booker has announced his candidacy, while many think O'Rourke will enter the race. O'Rourke on Monday held a rally in El Paso, Texas, meant to provide counter-programming to President Trump's own rally in the city.

Every other candidate in the field — including Sens. Kirsten Gillibrand (D-N.Y.) and Amy Klobuchar (D-Minn.) — were backed by 3 percent or fewer voters in the poll.

(…)

The Morning Consult polling also showed Biden with a lead among voters in early primary states, which include Iowa, New Hampshire, South Carolina and Nevada. The poll showed Biden with the backing of 33 percent of those voters, followed by Sanders at 21 percent, Harris at 11 percent and Warren at 10 percent.
It's obviously far too early in the 2020 process to draw any meaningful conclusions from numbers like this, especially since it seems clear that they are based largely, if not exclusively, on name recognition and other factors that are likely to change significantly as the race goes on. Additionally, while they have both at least signaled that they are seriously considering getting into the race for Democratic, neither Senator Sanders nor former Vice-President Biden has formally entered the field at this time. Notwithstanding that, the fact that they are performing so well in these early polls is likely to be an enticement for them to get in for what is obviously going to be their last chance at a political prize like the White House. On the other hand, these numbers should also stand as a warning to the candidates who have scored lower on the list that they need to work on their name recognition if they are going to survive in this race and especially if they want to be able to raise the funds necessary to mount a competent campaign for President in the modern era.
Looking specifically at Biden with respect to these polls numbers, the message they send seems to be clear. If he really wants to take one more shot at being President after rather disappointing runs in 1988 and 2008, then the door is open for him. In addition to the name recognition that these numbers suggest he'd enjoy from the minute he enters the race, it's likely that he'll have the opportunity to forge an alternative path to the Democratic nomination that could prove to be successful. While candidates such as Kirsten Gillibrand, Julian Castro, Tulsi Gabbard, Kamala Harris, Cory Booker, Elizabeth Warren, and Amy Klobuchar will, along with Senator Sanders, be competing amongst each other for support for the Democratic Party's progressive wing, Biden could potentially be alone in seeking the support of a much broader segment of the party that includes not only some portion of the "progressive" wing but also the more mainstream segment of the economy as well as minority groups such as African-Americans and Latino voters that don't necessarily fall neatly into the "progressive" ideological category. In a crowded field that could be all it takes to win the nomination in the end.
As I said, it's far too early to make any meaningful judgments from polls like this. After all at this point in the 2016 Republican race, we were seeing candidates like Jeb Bush, Rand Paul, and Scott Walker at the top of the list, and we know what happened to their candidacies.