Biden Lowers Gas Prices
They went down 3 cents a gallon yesterday and have dropped 24 days straight.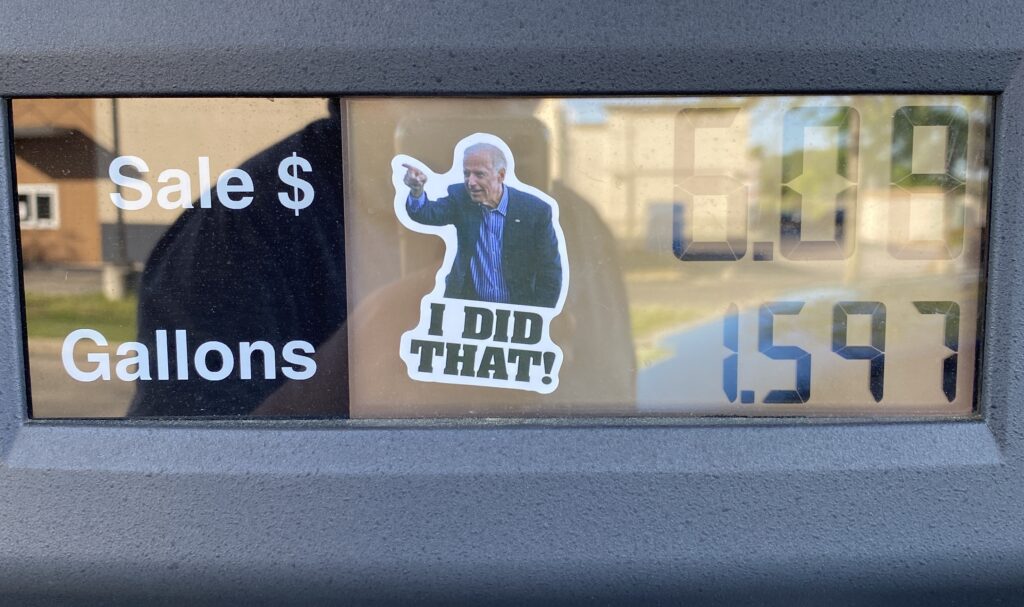 Bloomberg ("Gasoline Prices in US See Biggest One-Day Drop Since 2008"):
Gasoline prices in the US just saw the biggest single-day drop in more than a decade.

Average US pump prices fell by 3.1 cents to $4.721 a gallon overnight, marking the largest daily drop since December 2008, according to auto club AAA. Prices at the pump have been falling for the past 24 days — the longest streak of declines since April 2020 — along with losses in crude oil prices, which make up around 60% of the cost of gasoline.

Lower pump prices — including over the Independence Day holiday, one of the biggest travel weekends of the year — have been a boon for Biden, whose previous measures to cap prices, including releasing a million barrels of crude on a daily basis from the country's emergency reserves, had failed to halt the sharp rise in fuel costs seen a month earlier. Gasoline prices are a major contributor to inflation and a central issue in US elections.

Still, despite the recent retreat, gasoline prices remain about $1.60 higher than a year-ago — and 10 states are stuck with prices in excess of $5 a gallon, with California above $6 a gallon.

On Friday, Biden acknowledged that "we are making significant progress" but there is still work to do to rein in costs.
I'm not sure why President Biden let prices get so high but I'm glad to see that he's lowering them. I wish he'd do so faster, because he's got a lot of catching up to do.