Biden Shakes Up Campaign Staff
An encouraging sign.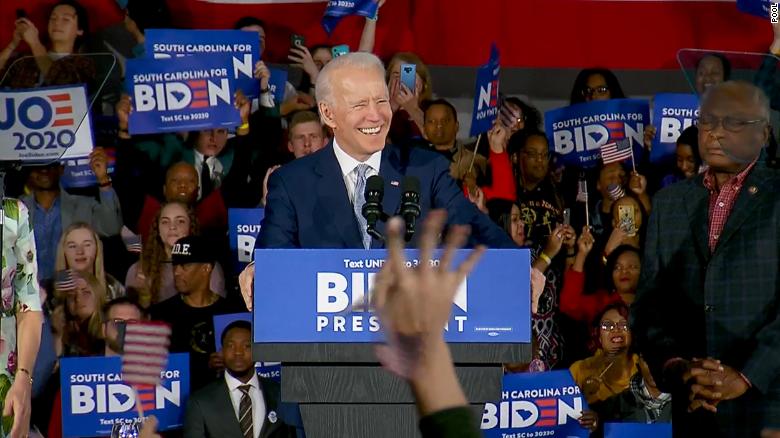 He has all but locked-up the Democratic nomination but former Vice President Joe Biden has appointed a new campaign manager and reorganized the top levels of his team.
WaPo ("Joe Biden appoints Jen O'Malley Dillon as new campaign manager"):
Former vice president Joe Biden has named Jen O'Malley Dillon as his new campaign manager, a major shake-up that comes as the party's leading candidate plans an organizational expansion to prepare for the general election, according to a person familiar with the decision.

The move is intended to quell concerns raised in recent weeks by senior Democratic strategists about the leadership structure of the Biden campaign, which has been beset by underwhelming fundraising, scant staffing resources and organizational miscues during the early nominating contests.

The campaign shuffle is an acknowledgment that while Biden has had a remarkable recent run of victories — at least 15 of the past 21 contests — his operation was not up to the challenge posed by President Trump if Biden wins the nomination.

After Biden performed well below expectations in the Iowa caucuses, Anita Dunn, a senior adviser who previously worked for President Barack Obama, took operational control of the campaign, sharing responsibilities with Biden's original campaign manager, Greg Schultz.

Schultz, who prepared and built the Biden campaign and oversaw initial hiring and delegate strategy, is expected to stay on in a new role that will involve organizational planning and continued outreach to donors and other stakeholders for the general election, the person familiar with the plans said. The person spoke on the condition of anonymity to discuss internal campaign strategies.

Dunn, who also helped Biden prepare for a possible 2016 run for president before he decided not to run, will also continue with the campaign, returning to her role as a senior adviser to Biden.
While I was initially puzzled that a man who completely turned around his campaign and is now waltzing to the nomination is changing up his team, the explanation is heartening in at least three ways.
First, it's unusual for a leader to recognize that his team isn't good enough when things are going right. Shoving Schultz aside after the Iowa debacle was easy; things weren't working and it was obviously time to try something new. Recognizing that he's going to need to up his organization's game to beat Trump in November, and that Dunn wasn't the right person for that job, was hard.
Second, leaders need to be able to tell subordinates they're close to that they're in the wrong role. That's a skill far too many lack. Politicians, especially, have an intense desire to be liked.
Third, that Biden has managed to replace Schultz and Dunn and yet keep them on his team in a high level working their tails off for him says something about his ability to inspire loyalty. Leaders don't need sycophants. But having people who have worked for you willing to continue soldiering on even if their egos are bruised is a rare quality.