Biden Well Ahead of Clinton at This Stage
Comparisons with 2016 all work against Trump's re-election.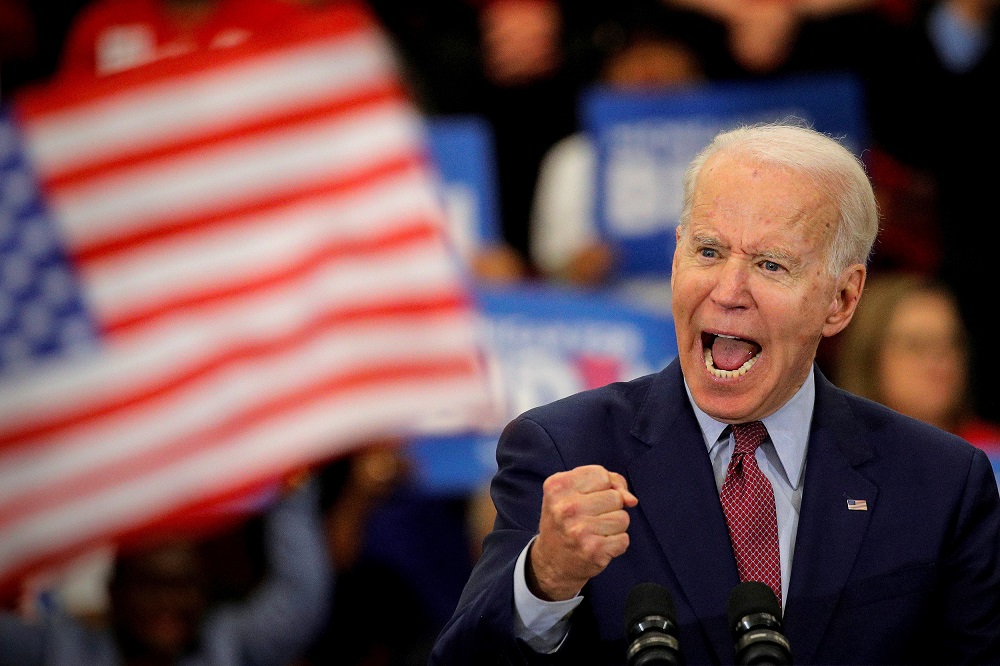 Joe Biden continues to have a strong lead over President Trump nationally and polls ahead of him in every single battleground state. As CNN's Harry Enten explains, the "Yeah, but Hillary Clinton was ahead in 2016 and Trump still own" argument simply doesn't work.
Biden is simply in a much better polling position than Hillary Clinton was at this time. There really is no comparison, except that both races had or have Trump as a candidate.

[…]

As I've pointed out before, polls taken in early to mid July can be good estimates about where a race will end up. This period is usually before the major party conventions. Voters tend to have a pretty good idea of who the candidates are, and we don't have to worry about fleeting convention bounces showing up in the polls.

The race in Pennsylvania was quite close in mid-July. Although Monmouth wasn't active in Pennsylvania in early July 20[16], Marist College and Quinnipiac University were. The average of their polls put Clinton at 39% to Trump's 38%, which is where an average of all the polls put the contest.

In other words, Clinton's edge was well within any margin of error. In fact, it was just two points different from the eventual election margin in Pennsylvania (Trump by a point).

Biden's lead is outside the margin of error at this point.

More than that, Clinton wasn't just under 50% in the polls, she was under 40%. Biden, on the other hand, is at 50% in the average poll in Pennsylvania and above that in the Monmouth poll.

I've noted in the past that the 50% is a key marker because to win Pennsylvania at this point Trump would need to convince voters who are with Biden to switch to him. He can't just rely on luring over undecided voters. In 2016, that wasn't the case. Trump could get plurality support merely from convincing undecided and third party voters to go his way.

When you dig deeper, you really get an understanding of Biden's firmer footing.

His favorable rating in the Monmouth poll in Pennsylvania was 45%. His very unfavorable rating (i.e. those who really don't like him) was 32%. The New York Times poll last month had Biden with a 50% favorable rating and just a 32% unfavorable rating.

Clinton's favorable rating among Pennsylvania voters averaged 35% in early July 2016. Her very unfavorable rating in the Quinnipiac poll was as astoundingly high 54%. Voters really didn't like her. I've never seen any very unfavorable rating like that for Biden in any remotely competitive state.

If the trends in the Pennsylvania polling between 2016 and 2020 were occurring in isolation, it would be one thing. They're reflective, though, of a nationwide trend.

Biden is polling close to if not above 50% in live interview polls nationally. The ABC News/Washington Post, Fox News, NBC News/Wall Street Journal and Quinnipiac University polls released this week have Biden near or above 50% and with a high single digit to double digit advantage.

Like in Pennsylvania, Clinton's lead nationally didn't look like this at all. She was less than five points ahead of Trump, and she wasn't close to 50%.

Moreover, Biden's net favorability (favorable – unfavorable) rating nationally is averaging at about +3 points in live interviewer polls at this point. Clinton's net favorability rating was averaging around -18 points in mid-July 2016.
Nor is this a function of Enten's cherry-picking polls. The right-leaning RealClearPolitics average gives Biden an 8.6 point lead nationwide and has him leading in Wisconsin (+6.0), North Carolina (+2.0), Florida (+6.4), Pennsylvania (+7.0), Michigan (+7.7), and Arizona (+2.8). The FiveThirtyEight gang, which screens out less reliable polls, has Biden up 8.8 points nationally.
Beyond the horserace polls, the fact that Biden is simply less polarizing than Clinton, and all the rest the other key difference between 2016 and 2020 is that Trump has been President for three-and-a-half years. People are no longer speculating on what he might be like as President and calculating that it might be worth a gamble: they know what kind of President he is and have, since literally a week into his administration, disapproved of his job performance. He's been underwater literally every day since then.
And, of course, we've witnessed arguably the worst handling of the COVID-19 pandemic of any major country on the planet and it's getting worse.
A full 60 percent disapprove of Trump's handling of the pandemic. A 54 percent majority think Biden would do a better job. Worse, Republican governors are getting hammered for following Trump's lead, polling far worse than their Democratic counterparts. And, yes, even Fox News' polling is showing this disparity.
The usual caveats apply. It's only July (but July polling almost always predicts the November outcome). A vaccine could be found soon, radically shifting the public mood (but that's unlikely). Tragedy could strike and Biden could die or, worse, be seriously incapacitated.
But, absent something of that order, the margins are so wide in so many states that ordinary levels of voter suppression won't be enough to make a difference. And the numbers will be too big for Trump to plausibly claim Democratic chicanery.