Biden's Name Won't Be on Checks
Is humility the wrong play here?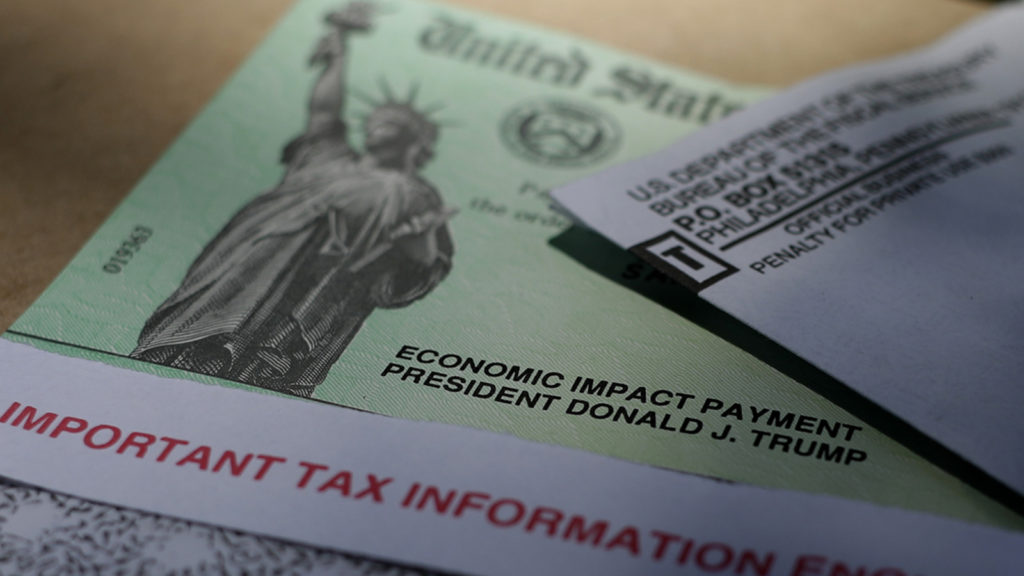 President Trump's name famously appeared on the round of COVID stimulus checks issued during his administration. His successor won't be following suit.
USA Today ("'Not about him': Biden's name won't appear on stimulus checks in shift from Donald Trump"):
The latest batch of stimulus checks that will be delivered to Americans in the coming weeks will look a little different from the two previous rounds.

The president's signature will be missing.

President Joe Biden's name will not appear on the checks, a departure from last year when then-President Donald Trump's signature was included on the direct payments.

"We are doing everything in our power to expedite the payments and not delay them, which is why the president's name will not appear on the memo line of this round of stimulus checks," White House press secretary Jen Psaki said Tuesday.

"This is not about him," she said. "This is about the American people getting relief."
Josh Marshall observes, "It's definitely the moral high ground not to put Joe Biden's name on the big relief checks that are soon to go out. But I fear it's a mistake."
Betting against Joe Biden's political instincts has not paid off lately and I'm not going to do so now. First, this seems exactly on-brand for Biden and his reputation for sheer decency is his greatest asset. Second, this latest payout is unlikely to influence anyone's vote two or even four years out.