Biden's Slow Start?
What's taking him so long?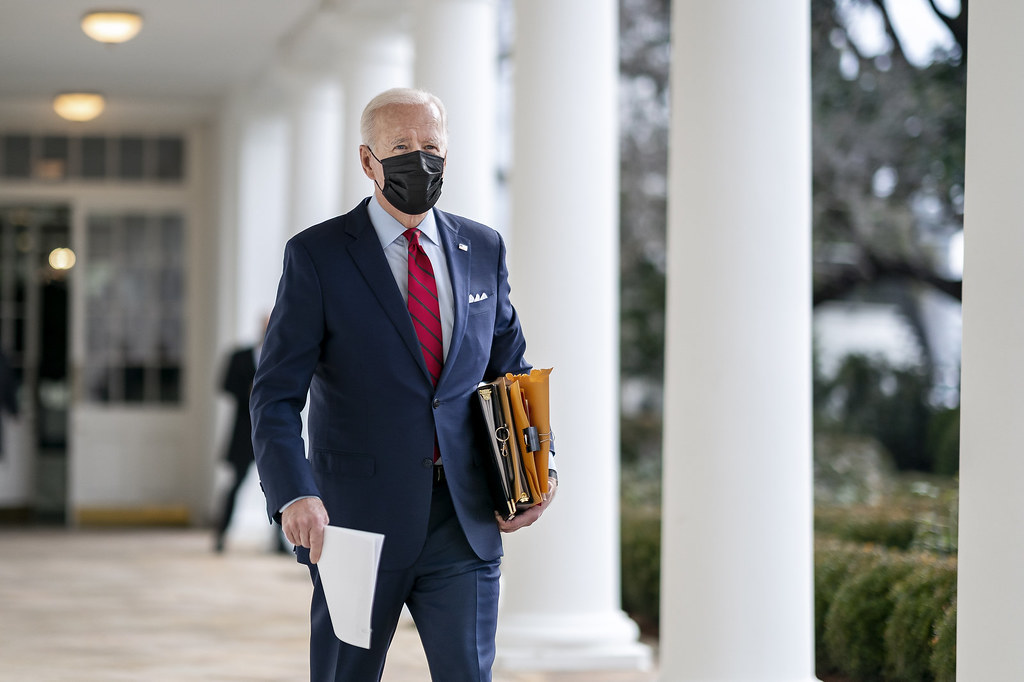 President Biden has been in office 34 days but Sam Stein at POLITICO is none too pleased with how he's doing so far, noting that he's behind some of his predecessors in some key metrics.
[J]ust nine Biden cabinet nominees have been confirmed so far (two today!), compared to 14 for Donald Trump at the same point in his presidency and 15 for Barack Obama.

Biden compares poorly by other measures, too. Obama had signed a signature bill into law (the Lilly Ledbetter Act) before February; Biden signed one too, of slightly lesser reach: a waiver to allow his Pentagon chief to serve. Obama's stimulus package was passed on Feb. 17; Biden's Covid relief bill is on track to reach his desk by March 14. Obama delivered a speech before a joint session of Congress on Feb. 24; Biden is unlikely to deliver one until March. Even Biden's address before the Munich Security Conference came later than his first Obama era one — Feb. 7 back then, Feb. 19 this year.
The last one is stupid; the conference is scheduled when it's scheduled. And, as Stein concedes, Biden has been playing with one hand tied behind his back.
Biden's operating with different variables than Obama was. His party didn't get control of the Senate — that pesky little thing — until early January after the Georgia runoffs. And because Democrats have such a slim majority, they chose to use reconciliation to pass his Covid relief bill, which meant the process would move slowly. Then there were the misadventures of Trump, whose administration delayed the transition process as long as politically tenable, and who got himself impeached once more before leaving office. That too took up more time in the Senate.

The fate of Biden's presidency, in short, has often not been in his control.

When it has been, he's moved swiftly, including a blitz of executive actions that's dwarfed anything Obama did. But we're past that phase now.
That really understates the handicap.
Not only did Obama and Trump both have majorities of both Houses of Congress from the get-go, they enjoyed the cooperation of their predecessors. Trump did everything he could to gum up the transition and yet Biden rolled out a superb team of nominees without incident. But the Senate refused to even begin hearings during the transition period, needlessly stalling the confirmation process.
Beyond that, as important as getting people in place and getting laws signed is, neither was the most pressing job for this president—restoring normalcy and trust in the office. We weathered an attempt to steal the election and an incredibly botched rollout of the COVID vaccines. While the degree to which his administration had to "start over" on the latter was highly exaggerated, he has gotten us back on course.
He has a 50-50 Senate and at least one if not two members of the Senate Democratic Caucus who are not sure votes. That means he's not likely to pass a lot of landmark legislation in his first 100 days. But I'll happily take four years of competence and decency over signature legislation.