Biggest Leaker in Decade Should Never Have Had Access to Secrets
The United States has not learned from Snowden and Manning.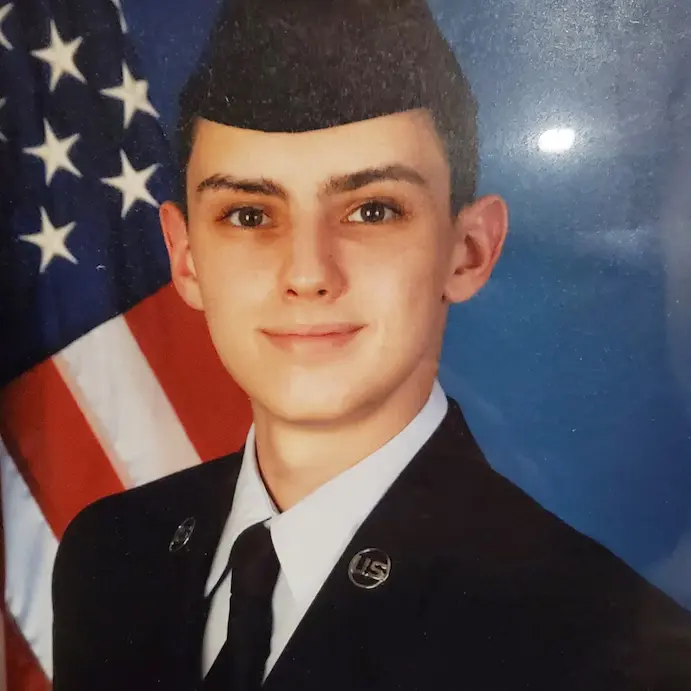 NYT ("F.B.I. Arrests National Guardsman in Leak of Classified Documents"):
The F.B.I. arrested a 21-year-old member of the Massachusetts Air National Guard on Thursday in connection with the leak of dozens of highly classified documents containing an array of national security secrets, including the breadth of surveillance the United States is able to conduct on Russia.

Airman First Class Jack Douglas Teixeira was taken into custody to face charges of leaking classified documents after federal authorities said he had posted batches of sensitive intelligence to an online gaming chat group, called Thug Shaker Central.

[…]

In Washington, Attorney General Merrick B. Garland, in a brief statement, announced the arrest and said Airman Teixeira would be arraigned at the Federal District Court in Massachusetts. Mr. Garland said he was arrested in connection with the "unauthorized removal, retention and transmission of classified national defense information," a reference to the Espionage Act, which is used to prosecute the mishandling and theft of sensitive intelligence.

The arrest raised questions about why such a junior enlisted airman had access to such an array of potentially damaging secrets, why adequate safeguards had not been put in place after earlier leaks and why a young man would risk his freedom to share intelligence about the war in Ukraine with a group of friends he knew from a video game social media site.

A motive in the case for now remains elusive. But, according to people who knew him online, Airman Teixeira was no whistle-blower. Unlike previous huge leaks of information, from the Pentagon Papers to WikiLeaks to Edward Snowden's disclosures, outrage about wrongdoing or government policies does not appear to have been a factor.

Indeed, the disclosures were potentially damaging to all parties in the Ukraine war as well as future intelligence collection. While some officials, including President Biden, have downplayed the damage from the leak, it will take months to learn whether U.S. intelligence loses access to important methods of collection because of the disclosures.
WaPo ("He's from a patriotic family — and allegedly leaked U.S. secrets"):
Teixeira has been identified as the suspected leaker of hundreds of photographs of highly classified military documents that have proliferated across the internet over the past week. The leak, probably the military's largest in at least a decade, has revealed secrets about everything from gaps in Ukrainian air defenses to the specifics of how the United States spies on its allies and partners.

Teixeira, who used online handles that include "jackthedripper" and "excalibureffect," posted the images to Discord, a chat platform popular with gamers, people familiar with the case said. Some Discord members showed The Washington Post video of Teixeira shouting racist and antisemitic slurs before firing a rifle. Like some others interviewed for this story, they spoke on the condition of anonymity because of the sensitivity of the issue.

The arrest appeared to bring to an end a weeklong mystery that both law enforcement officials and internet sleuths had attempted to unravel. The photos of documents posted online included a trail of clues, with items in the background that included Gorilla Glue, a Boston Red Sox hat, and hunting magazines.

[…]

The crisis has blindsided the Pentagon, which did not become aware until last week that secrets had for weeks been spreading online, and forced the Biden administration to have awkward conversations with allies and partners about explosive issues. The FBI did not descend on the Teixeira home until after The Post revealed numerous details about the still-anonymous leaker on Wednesday night, and after the New York Times followed up on Thursday by naming Teixeira.

Defense Secretary Lloyd Austin commended the Justice Department and FBI for their "swift action in connection with this investigation" and pledged full Defense Department support for it.

The Pentagon continues to assess the damage to national security that has occurred because of the leak, he said. Each service member, Defense Department employee, and defense contractor with classified information "has a solemn legal and moral obligation to safeguard it and to report any suspicious activity or behavior."

While Teixeira was relatively inexperienced in the military, he had access to highly classified military intelligence through a Defense Department computer network known as the Joint Worldwide Intelligence Communications System, said a U.S. official familiar with the matter. The system would have allowed Teixeira to read and potentially print classified documents, though there are guidelines to handle those in accordance with the law.

Teixeira was mobilized for federal active duty last fall, said Nahaku McFadden, a spokesperson for the National Guard Bureau. It is not uncommon for troops in the National Guard to receive such orders to fill the need for specialized jobs, but since he was on active duty at the time of the alleged disclosures, he is subject to additional punishment under the military justice system.
I would think he would be punishable under the UCMJ for actions committed on duty regardless of whether he was activated. While Guardsmen on State Active Duty aren't federal forces, I don't know why he would have had access to JWICS under that status. Regardless, DOJ is far more competent at criminal prosecutions. DOD seems inevitably to screw them up with unlawful command influence and other amateur hour stumbles.
As the news was breaking yesterday afternoon, Dave Schuler asked the obvious question:
If the individual identified is actually the leaker, it would be beyond incompetent and reckless. Does every member of an intelligence wing of every National Guard unit have materially unrestricted access to such classified materials? What does secrecy mean in that event?
Mutual commenter @Andy responded,
I served in a National Guard Intelligence unit, and they have the same access as any other intelligence unit consistent with their mission. Access is generally controlled by two things:

– The classification level – Personnel in an intelligence unit, even in the National Guard – is going to have the clearances for this type of stuff. The SCI compartments that I see on the documents are compartments that almost all intelligence personnel have access to.

– "Need to know" – This is the other control for access to classified. But in reality, an intelligence unit with an intelligence mission will have wide access to information because it's necessary for the unit mission. This would include the types of products leaked here, which are senior-level briefing materials that are also read widely in the intelligence community. Most everything is networked now, and if you have the login credentials that intel analysts who work in intel units get, then access is pretty liberal – at least in my experience (which is now almost six years old). When I left, the network nazi's (as we called them) were beginning to restrict access to things like printers and also increasingly moving toward utilizing dumb terminals connected to a central server to preclude people from saving stuff on electronic media. I don't know the state of those now, but if the early reports are true, and this guy was able to print out a bunch of stuff and walk out of the SCIF with it, it's going to generate more changes along the lines of the restrictions seen after Manning and Snowden.

A couple of other points:

– People will make hay of the fact that this is a National Guard unit and assume that a NG unit would/should not have the same level of access as an active duty unit or a civilian agency. But since 9/11, the Reserve and Guard, especially the intel units, usually have some portion of their personnel on active duty doing real-world missions. This is how the government has "saved money" by turning units that were intended to be a strategic reserve into an operational and tactical reserve. Especially with the amount of ISR allocated against China and especially Russia in the last year, I would not be surprised if this NG unit is doing 24/7 ops in support of that.

– Secondly, it's interesting that Aric Toler and others in the open-source community (primarily Bellingcat) identified and traced these documents to this particular individual well before the feds did.
As more information came out, though, Andy observed,
It seems the guy didn't have an intel job – he was reportedly what's called "comm" in the Air Force, which is the catchall term for network support. Basically, this guy was like Snowden, not an analyst, not an intel person, a support person there to keep all the classified systems running.

[…]

I'm really surprised after Snowden they didn't restrict access to these types of support personnel.
I'm with Dave on this one: if any idiot private with a security clearance has access to SCI, then we might as well just post it on the open Internet. I honestly don't know how much value a junior enlisted Guardsman could possibly bring as an intelligence analyst on strategic level matters. But, in this case, he's not even an intel guy—he's a low level NerdsToGo tech. Obviously, he would have to be able to access the facilities and equipment but there's zero need for him to access so much as Controlled Unclassified Information, let alone TS/SCI. The very fact that he downloaded so much as a single document should have sent up a huge red flag.