Bill Buckner, A Baseball Player Unfairly Defined By One Bad Play, Dead At 69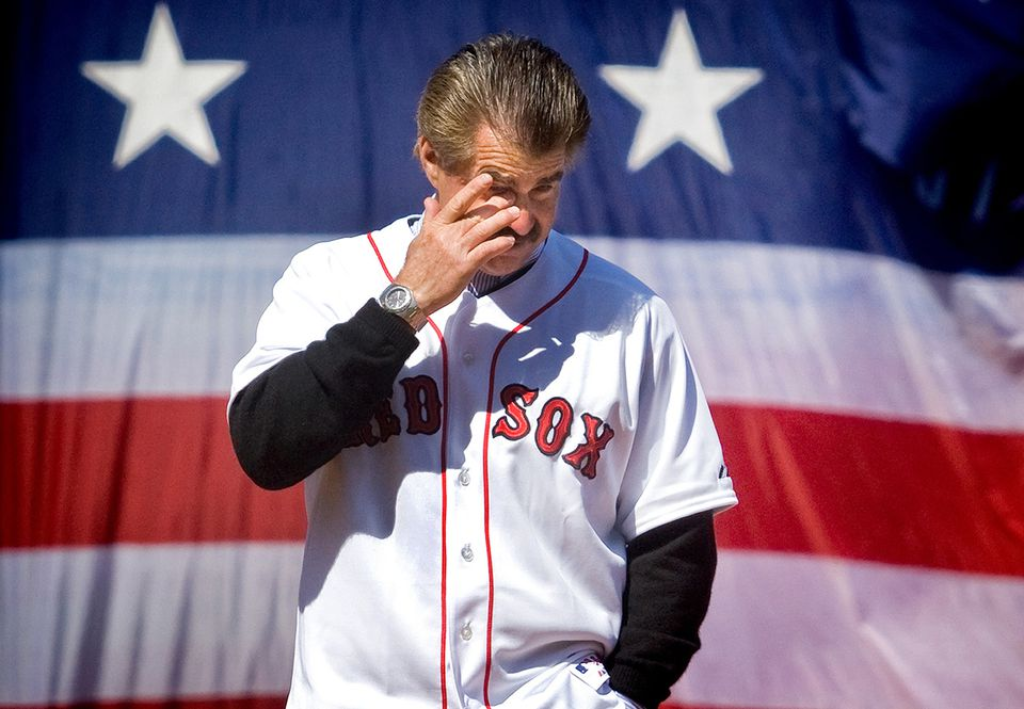 Bill Buckner, the former first baseman for the Boston Red Sox whose career was defined by one bad play in the 10th inning of the Game 6 of the 1986 World Series, has died at the age of 69:
Bill Buckner, an outfielder and first baseman whose long, solid career was overshadowed by a crushing error that cost the Boston Red Sox Game 6 of the 1986 World Series against the Mets, who went on to win the championship in seven, died on Monday. He was 69.


His death was confirmed in a statement by his family and shared on Twitter by the ESPN reporter Jeremy Schaap. The statement said Buckner had Lewy body dementia.

Buckner was tough on the field, battling injuries for much of his career, and dependable at the plate, registering a .300 batting average in seven seasons and amassing 2,715 hits and 174 home runs during his two decades in the major leagues.


Buckner came up through the Los Angeles Dodgers organization, starting in the minors under Tommy Lasorda, who would go on to manage the Dodgers themselves to great success. With Los Angeles, Buckner played in the 1974 World Series, which the team lost to the Oakland Athletics in five games.

Moving to the Chicago Cubs, he won the National League's batting title in 1980 with a .324 average, led the National League in doubles in 1981 (with 35) and 1983 (38), and was an All-Star in 1981.


Buckner began his career mainly as a speedy outfielder, but he had a bad ankle injury in 1975, and by the time he went to Boston, in a trade in 1984, he had become a full-time first baseman.


It was at first base that he made the error that would haunt him. Boston, facing the Mets, was looking for its first World Series championship since 1918.

It was the bottom of the 10th inning at Shea Stadium in New York, and the Mets had scored two runs to tie the score, 5-5, with Ray Knight on second base. There were two outs, and outfielder Mookie Wilson came to the plate.

With a full count, Wilson, batting left-handed, hit a slow bouncer up the first-base line off reliever Bob Stanley, and to the fans at Shea and in the television audience, it looked like an easy third out. All Buckner had to do was scoop it up and touch first base, and the Red Sox would have had another chance to come to the plate in the 11th and possibly win the title that their fans had craved for 68 years.


It was not to be. The ball unaccountably skipped between Buckner's legs and into the outfield. Knight dashed home, scoring the winning run as Mets fans went wild and sending the Series to a seventh game in New York.


The Mets won that one, too, 8-5, ensuring that Boston's long dry spell would, to the bitter consternation of Red Sox fans, drag on, and cementing the most amazing Mets season in memory.

Buckner, who endured heckling for years as the goat in Boston's defeat, told The New York Times in 2011 that his error remained, unfortunately, unforgettable.


"You can never really forget it because it comes up all the time," he said. "I'm a competitive guy, so it's something I didn't enjoy. But for some reason, the stars were all lined up just right for the Mets that year, and here we are, 25 years later, still talking about it."


Buckner underwent ankle and foot surgery during the off-season and started the 1987 season slowly. The Red Sox released him partway through the campaign, and Buckner went on to play for the California Angels and the Kansas City Royals before ending his career back in Boston in 1990, when he was 41. By then the fans were more forgiving: On his return to Fenway Park, they cheered.

Released by the Red Sox that year, Buckner retired. He moved with his family to a ranch in Meridian, Idaho, in 1993.


Ten years later, he told The Boston Globe that his World Series error did not weigh too heavily on him.


"There could be somebody in my shoes who would think that life sucks," Buckner said. "I chose to look at it that life is great. You can make those choices. Everyone in life has things that don't go according to plan."
Dan Shaughnessy at The Boston Globe has his own thoughts about Buckner:
Bill Buckner had more big league hits than either Joe DiMaggio or Ted Williams. He was an All-Star and won a batting title. Playing on ankles that had to be iced almost round the clock, he knocked in 102 runs for the pennant-winning Red Sox in 1986.


He played 22 seasons in the majors and twice made it to the World Series. He was a good teammate and a solid family man. He aged better than most retired athletes and always looked like he could still give you a couple of innings when he'd return to Fenway Park tanned and fit.

But for the final 33 years of his life, Buckner was best known as the guy who missed the ground ball. For many fans and media members, it defined him. And it was unfair.

(…)

On the night this happened, the Red Sox had not won the World Series in 68 years. It was eight years after Bucky Dent. The Bruins hadn't won a Cup in 16 years. The Patriots had never won anything. Except for the Celtics, Boston was Loserville.


Buckner's error did not lose the World Series. Not even close. It was merely the final play in a game that was already tied. And it was only Game 6. The Sox did not lose the Series until two nights later. The Sox had a million other chances to win that World Series. But Buckner's error became the worldwide metaphor for cataclysmic failure. It was cinematic sports shorthand for hideous defeat.


"Bill fell on the sword. The sword was thrown on him for what happened to us in that World Series," teammate Bruce Hurst said Monday. "It wasn't right. Without Billy, I don't think we even make it there."


"That always bothered me," Red Sox legend Dwight Evans said Monday.

"Everyone thinks that's why we lost, and it's not. Bill was a great ballplayer. He was one tough man, and we would not have been there without him."

(…)

He retired at the age of 40 and became a minor league hitting instructor.


But the grounder followed him into retirement. In 1993, Buckner got into a dustup with a wiseguy fan outside of Pawtucket's McCoy Stadium. A week later, he abandoned baseball and moved his family to a ranch in Meridian, Idaho.


He found peace after that. Allowing himself to be the butt of the joke, he filmed a Nike commercial with Spike Lee and Willie Mays. He did autograph shows with Mookie Wilson, signing photographs of the play. He appeared with Larry David in an episode of "Curb Your Enthusiasm." In "Curb," Buckner's error is the running joke. Buckner ultimately saves the day at the end of the episode, catching an infant thrown from a burning building.


There was even ultimate forgiveness at Fenway, much of it owed to the Red Sox' new image as champions.


In April 2008, on the day the 2007 world champion Red Sox received their rings, Buckner received a standing ovation before throwing out the ceremonial first pitch.


Evans was Buckner's catcher that day.


"I went out to the mound after catching that pitch and he was crying like a little kid," Evans said Monday. "It meant so much to him."


It was cathartic. For Buckner. And for us.


"I really had to forgive, not the fans of Boston per se, but I would have to say in my heart I had to forgive the media," Buckner said. "For what they put me and my family through. So, you know, I've done that and I'm over that."


First paragraph. First sentence.

Life is unfair.


Even in death.
Even as a Yankees fan I can acknowledge that Buckner was a far better player than that one play in the 1986 World Series made him out to be. Until reading the Shaughnessy column, though, I didn't realize that he had more career hits than DiMaggio or Williams, a statistic that, on its own, makes a good argument for why he should be considered as a Hall of Fame candidate. Buckner played for 22 years for five different teams. He played on two teams that made it to the World Series, the 1974 Los Angeles Dodgers and 1986 Boston Red Sox. He was an All-Star in 1981 and National League batting champion in 1980. As Shaugnessey notes, he has more career hits than either Joe DiMaggio or Ted Williams and has the most hits for an infielder who is not in the Baseball Hall of Fame. Instead of being remembered for that, though, he was unfairly blamed for a loss in Game 6 that was clearly the result of a number of mistakes by the Red Sox and by sheer dumb luck in favor of the Mets, and as Shaugnessey, one of the best sportswriters in the business, put it that's just unfair.
Update: The original version of this post incorrectly stated that Buckner had been on a World Series winning team in 1975. The Los Angeles Dodgers actually lost that series to Oakland. The post has been updated to correct the error.