Bill Cosby vs. Ben Roethlisberger
Chris Rock wants us to remember that Bill Cosby isn't the only celebrity accused of rape.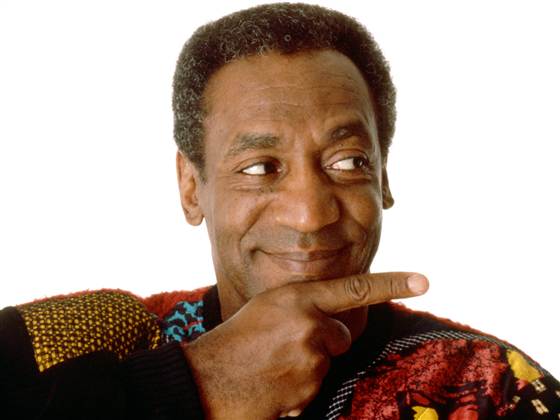 Chris Rock wants us to remember that Bill Cosby isn't the only celebrity accused of rape.
Rececca Rose, Jezebel ("Chris Rock: Don't Forget, Ben Roethlisberger Was Accused of Rape, Too"):
Chris Rock called out Ben Roethlisberger on Tuesday night, reminding the media and the public that Bill Cosby isn't the only celebrity whose history of rape allegations was swept under the rug.

During a media screening for his new film, Top Five, Rock called Roethlisberger "the original Cosby," alluding to the quarterback's history of rape allegations. Immediately after the comment, Rock realized his comment would probably catch some heat. "That's horrible," he said. "That's gonna go everywhere." (You can watch a clip of Rock's comment at TMZ.)

Roethlisberger has faced two rape allegations in the past several years. In 2010, the NFL star was accused of sexually assaulting a woman in the bathroom of a bar in Georgia. The prosecutor in that case declined to pursue criminal action. In 2008, Roethlisberger was sued by Andrea McNulty, who said the football player raped her when he was in Lake Tahoe for a celebrity golf tournament.

[…]

Even though it seems like an off-handed crack from Rock, it's clear from watching the video this is something that was gnawing at Rock. It's something he wanted to say. He wants to remind us that we're overlooking other similar incidents and cases. And it's definitely a fair point that while the media is zeroed in Cosby's history of allegations, he's certainly not the only celebrity whose history of alleged crimes against women we've come to limply accept.
Rock is a brilliant social commenter as well as one of the finest comedians working today. He is, however, wrong here.
Roethlisberger's rape accusations were widely covered in the press for weeks until such point as no charges were filed—by a prosecutor who then held a press conference saying Roethlisberger was a rapist but he couldn't prove it in court. Most of us think he's a dirtbag.
Cosby, on the other hand, is a widely beloved grandfather figure and civil rights hero. He broke the color barrier as the first black man to star in a television drama and subsequently became an icon. He went on to earn a doctorate in education from Temple, entertain and teach millions of children (including yours truly) with "Fat Albert and the Cosby Kids," and become the model of fatherhood with "The Cosby Show." His commentary on public morality, especially the behavior of young black men, was received by many as if handed down on stone tablets from the almighty. Presidents vied to be photographed with him, as it increased their public standing.
That he had a decades-long history of violence against women was not known, at least to me, until recently.
While neither man has been proven in a court of law to have committed the crimes of which they've been accused, I'm persuaded that they're serial abusers of women.  Cosby's fall bothers me a lot more than Roethlisberger's, not because Cosby's black and Roethlisberger's while but because I never thought of Ben as more than a great athlete; I always thought Cosby was a great man. I guess I still do, given five decades of extraordinary accomplishment and contribution to the community. But now his life has a giant asterisk on it. That saddens me.
A much more apt comparison for Cosby than Roethlisberger, who's a comparatively minor figure, is the late Penn State coach Joe Paterno. In addition to being the winningest coach in the history of major college football, Paterno was beloved and respected for decades as a role model, educator, and  philanthropist. He was the shining symbol of a coach who "did it the right way" in a sport where cheating to get ahead is rampant. The revelation, just before his death, that he covered up the crimes of a serial pedophile changed my perceptions entirely.
The Cosby revelations are getting more sustained coverage than Roethlisberger's because they matter so much more. Because he mattered so much more.
via Jim Henley's Facebook feed