Birth Of A Bad Blog Meme Or, Why Are Some People Laughing At "Green Aliens"?
It pays to read a scientific study before commenting on it.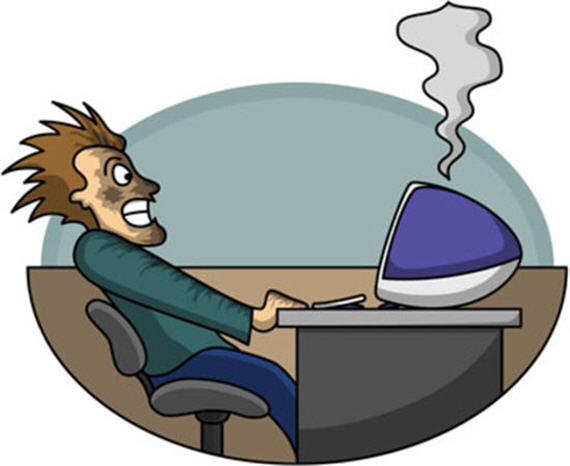 A report in The Guardian has seemingly triggered a firestorm on the right-side of the blogosphere, and taught us a lesson in how one portion of a news report can suddenly become a meme that completely misses the point of the entire report. First, let's deal with the story itself with deals with a scientific study speculating on various scenarios under which humanity could encounter extraterrestrial life:
Shawn Domagal-Goldman of Nasa's Planetary Science Division and his colleagues compiled a list of plausible outcomes that could unfold in the aftermath of a close encounter, to help humanity "prepare for actual contact".

In their report, Would Contact with Extraterrestrials Benefit or Harm Humanity? A Scenario Analysis, the researchers divide alien contacts into three broad categories: beneficial, neutral or harmful.

Beneficial encounters ranged from the mere detection of extraterrestrial intelligence (ETI), for example through the interception of alien broadcasts, to contact with cooperative organisms that help us advance our knowledge and solve global problems such as hunger, poverty and disease.

Another beneficial outcome the authors entertain sees humanity triumph over a more powerful alien aggressor, or even being saved by a second group of ETs. "In these scenarios, humanity benefits not only from the major moral victory of having defeated a daunting rival, but also from the opportunity to reverse-engineer ETI technology," the authors write.

Other kinds of close encounter may be less rewarding and leave much of human society feeling indifferent towards alien life. The extraterrestrials may be too different from us to communicate with usefully. They might invite humanity to join the "Galactic Club" only for the entry requirements to be too bureaucratic and tedious for humans to bother with. They could even become a nuisance, like the stranded, prawn-like creatures that are kept in a refugee camp in the 2009 South African movie, District 9, the report explains.

The most unappealing outcomes would arise if extraterrestrials caused harm to humanity, even if by accident. While aliens may arrive to eat, enslave or attack us, the report adds that people might also suffer from being physically crushed or by contracting diseases carried by the visitors. In especially unfortunate incidents, humanity could be wiped out when a more advanced civilisation accidentally unleashes an unfriendly artificial intelligence, or performs a catastrophic physics experiment that renders a portion of the galaxy uninhabitable.
It's one scenario in particular, though, that caught the attention of many conservative bloggers today, for obvious reasons:
It may not rank as the most compelling reason to curb greenhouse gases, but reducing our emissions might just save humanity from a pre-emptive alien attack, scientists claim.Watching from afar, extraterrestrial beings might view changes in Earth's atmosphere as symptomatic of a civilisation growing out of control – and take drastic action to keep us from becoming a more serious threat, the researchers explain.

(….)

The authors warn that extraterrestrials may be wary of civilisations that expand very rapidly, as these may be prone to destroy other life as they grow, just as humans have pushed species to extinction on Earth. In the most extreme scenario, aliens might choose to destroy humanity to protect other civilisations.

"A preemptive strike would be particularly likely in the early phases of our expansion because a civilisation may become increasingly difficult to destroy as it continues to expand. Humanity may just now be entering the period in which its rapid civilisational expansion could be detected by an ETI because our expansion is changing the composition of the Earth's atmosphere, via greenhouse gas emissions," the report states.

"Green" aliens might object to the environmental damage humans have caused on Earth and wipe us out to save the planet. "These scenarios give us reason to limit our growth and reduce our impact on global ecosystems. It would be particularly important for us to limit our emissions of greenhouse gases, since atmospheric composition can be observed from other planets," the authors write.
It's worth noting that it was this "environmentalist aliens" scenario that The Guardian chose to emphasize in the lede to its article (the first two paragraphs above are the first two paragraphs of the article itself), so it's understandable why people would jump on it. Additionally, I tend to agree with Jonathan Adler that grafting contemporary political disputes onto an alien civilization is, in the end, rather silly. More likely than not, a civilization capable of interstellar travel would look upon our current condition and consider us the equivalent of ants, a minor species not really worthy of their attention.
If you actually look at the study itself (PDF), though, you'd see that the bit about environmentalism is an incredibly small part of the paper. What we've got here is a group of scientists engaging in speculation about possible contact between humanity and advanced civilizations., not some attempt to scare people into adopting the agenda of the Green Party in order fend off the impending Romulan attack. In fact, the entire "Green Aliens" concept takes about about 1 1/2 pargraphs in a 33 page study, which really had nothing at all to do with environmentalism.
Next time, I'd suggest that the editors at The Guardian or any other news outlet, and those commenting on their material, read scientific studies a little more closely before writing about them. That way, we can avoid silly mistakes like this.,
In the meantime, for anyone actually interested in the topic of the paper, I'd recommend reading the paper. It's actually pretty interesting.