Bloggers Not Protected By Journalist Shield Law, New Jersey Court Rules
In a decision released yesterday. the New Jersey Supreme Court clarified the journalist/blogger distinction somewhat.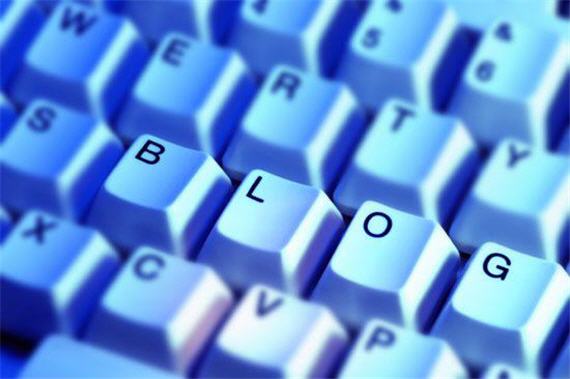 The New Jersey Supreme Court has ruled that bloggers are not "journalists" under that state's journalist shield law, and therefore can be compelled to reveal the sources of information they write about:
New Jersey's legal protections allowing journalists to keep their sources secret do not apply to those who post to online message boards, the state Supreme Court ruled Tuesday.The court, clarifying an area of law that has not kept up with advances on the internet, said bloggers must have some connection to "news media" to invoke New Jersey's shield law protecting journalists from revealing their confidential sources.

"To ensure that the privilege does not apply to every self-appointed newsperson, the legislature requires that other means of disseminating news be 'similar' to traditional news sources to qualify for the law's coverage," Chief Justice Stuart Rabner wrote for the 5-0 court. "We do not find that online message boards are similar to the types of news entities listed in the statute …"
Journalist "shield" laws are entirely a creature of statute. Without them, a journalist subject to a valid court subpeona would be required to answer questions about their sources, or face contempt of court. Most of these laws came into existence after the Supreme Court ruled, in Branzburg v. Hayes 408 U.S. 665 (1972) that there was no automatic privilege granted to reporters based on the First Amendment. There are currently shield laws of some form in about 40 states. However, there is no similar protection in Federal law which is why, for example, New York Times reporter Judith Miller was jailed for more than two months on contempt charges for refusal to reveal her source in the Valerie Plame case. She was released and testified only after Scotter Libby affirmatively released her from any duty of confidentiality. With the online world playing a bigger role in the spread of information, the New Jersey case was being watched as an indication of whether these shield laws apply to people writing online but not for established news organizations.
The New Jersey shield law sets up several important definitions:
Under New Jersey's Shield Law, any "person engaged on, engaged in, connected with, or employed by news media for the purpose of gathering, procuring, transmitting, compiling, editing or disseminating news for the general public or on whose behalf news is so gathered, procured, transmitted, compiled, edited or disseminated has a privilege to refuse to disclose, in any legal or quasi-legal proceeding" may refuse to disclose his sources and the other information that he's gathered. The statute defines "news media" as "newspapers, magazines, press associations, news agencies, wire services, radio, television or other similar printed, photographic, mechanical or electronic means of disseminating news to the general public." "News" is defined as "any written, oral or pictorial information gathered, procured, transmitted, compiled, edited or disseminated by, or on behalf of any person engaged in, engaged on, connected with or employed by a news media and so procured or obtained while such required relationship is in effect." And "in the course of pursuing his professional activities" is defined as "any situation, including a social gathering, in which a reporter obtains information for the purpose of disseminating it to the public, but does not include any situation in which a reporter intentionally conceals from the source the fact that he is a reporter …."
As with much online writing, the facts in this case differed significantly from traditional reporting, and that was ultimately dispositive in this cae:
In comments she posted to a message board about an online security breach, Shellee Hale claimed Too Much Media LLC's owners had threatened her sources and failed to report the breach because they profited from the stolen email addresses. TMM, which helps online adult entertainment companies track sales, sued for defamation and Hale sought protection of shield law.

A former Microsoft employee and a private investigator, Hale argued she was preparing an article for her website, Pornafia.com, about the infiltration of pornography on the internet when she posted her comments about TMM in 2008.

TMM argued Hale is not a journalist and fabricated the purpose of her website to seek the protection.

A Superior Court judge in Monmouth County ruled in 2009 that the protection did not apply to Hale. An appellate panel later that year upheld that decision but also set very specific criteria for journalists to qualify for the protection.

But the Supreme Court — to the delight of a group of media outlets invited into the arguments — shot down the appeals court's criteria. It said the test is whether there is a connection to news media, if the purpose of the report is to gather or disseminate news and if the information was obtained during professional newsgathering activities.

In her case, Hale insisted Pornafia was a legitimate medium. But the court noted she never launched the news magazine portion of the website. The court also noted her alleged defamatory statements appeared exclusively on the message board, which the court said was one step removed from the electronic equivalent of a letter to the editor in a newspaper.
Given these facts, its arguable that "Hale" wasn't a blogger per se, or at least that she wasn't acting in that capacity in this instance. Her actions were more akin to posting something in the comments section of a blog than original writing. Therefore, under a different set of facts, its possible that a more traditional blogger — someone along the lines of, say, Andrew Sullivan or even one of us here at OTB — might be covered under the statute. So, in the end, I don't see this as a huge loss for blogging itself, either in New Jersey or around the country. In fact, as Eugene Volokh notes, the New Jersey court did make clear that should actually be welcomed by the new media world:
The court does note one factor that should not be required, and that I assume the court thinks shouldn't even be relevant (but that the intermediate appellate court in this case did think was highly relevant):

Maintaining particular credentials or adhering to professional standards of journalism — like disclosing conflicts of interest or note taking — is … not required by the Shield Law. Amicus NJMG suggests that industry practices vary widely and that some characteristics highlighted by the Appellate Division are not followed. Regardless, the statute mandates a connection to "news media" and a purpose to gather or disseminate news; it does not limit the privilege to professional journalists who follow certain norms.
That strikes me as perhaps the most significant part of this case, and one that could prove most useful to the online journalism/blogging community in the future.
Here's the opinion itself: