Bolton Revelations?
Huh. Someone might want to look into this.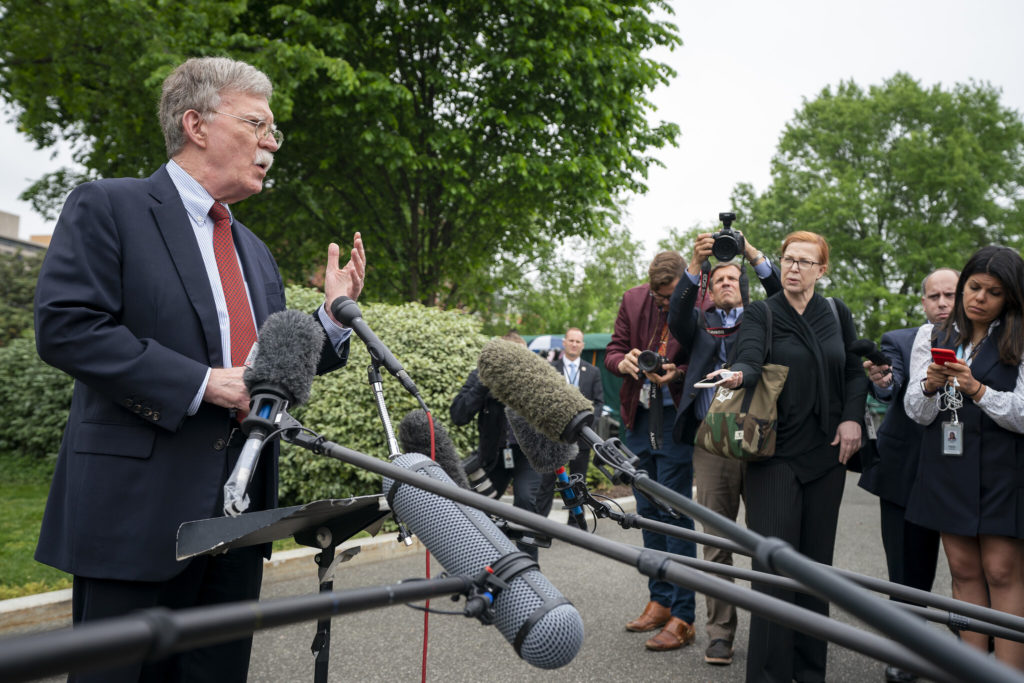 Via the NYT: Trump Tied Ukraine Aid to Inquiries He Sought, Bolton Book Says.
President Trump told his national security adviser in August that he wanted to continue freezing $391 million in security assistance to Ukraine until officials there helped with investigations into Democrats including the Bidens, according to an unpublished manuscript by the former adviser, John R. Bolton.

[…]

Over dozens of pages, Mr. Bolton described how the Ukraine affair unfolded over several months until he departed the White House in September. He described not only the president's private disparagement of Ukraine but also new details about senior cabinet officials who have publicly tried to sidestep involvement.

For example, Secretary of State Mike Pompeo acknowledged privately that there was no basis to claims by the president's lawyer Rudolph W. Giuliani that the ambassador to Ukraine was corrupt and believed Mr. Giuliani may have been acting on behalf of other clients, Mr. Bolton wrote.
Huh.
It is the kind of thing you would think, you know, the Senate currently sitting in an impeachment trial might want to know straight from Bolton's mouth.