Bomb Iran ? No, That Would Be A Stupid Idea
Will Israel attack Iran ? You'd better hope not.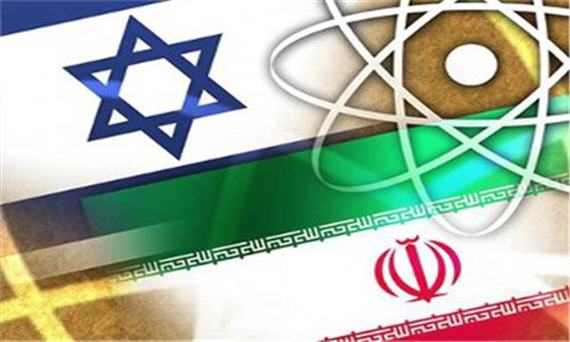 In today's New York Times Reza Aslan and Bernard Avishai point out some of the reasons why going to war against Iran over nuclear weapons may not be such a great idea:
An Israeli attack on Iran would almost certainly precipitate a devastating regional war with unforeseeable global consequences.

Iran is not Syria, with no immediate capacity to retaliate against a surprise attack on its nuclear sites. Iran is a country of 70 million people, and its commanders, battle-hardened by a brutal eight-year stand-off with Iraq, have the ability and will to engage in a long, protracted war against Israel and American interests. Iran maintains a large military equipped with Russian-made weapons systems, surface-to-surface missiles, combat aircraft, unmanned drones and high-speed torpedo boats capable of destroying large warships.

Iran's elite Revolutionary Guard has extended its reach from southern Lebanon to South America and maintains proxy forces — again, Hezbollah and Hamas — positioned in Israel's back yard. They'll force Israel to fight a war of attrition on multiple fronts.

Israel would likely be compelled to extend its military operations to include Lebanon. That would instantly plunge the entire region into war, likely bring a new intifada onto Jerusalem's streets and place enormous pressure on leaders in Cairo and Amman to renounce their peace treaties with Israel. If Israeli planes use Saudi airspace, Iran has threatened to attack the kingdom, too.

The United States, for its part, could forget about the withdrawal of its forces from Iraq and the drawdown of troops in Afghanistan. There are up to 30,000 Iranian operatives in Iraq ready to do Iran's bidding. And Iran enjoys significant loyalty from Afghan officials and warlords, particularly those in the trouble-prone region of Herat.

Iran has repeatedly said that it would, in the case of an attack, shut down the Strait of Hormuz, through which roughly 17 million barrels of oil pass every day, spiking oil prices and devastating America's financial recovery.

All of this could engender a serious diplomatic crisis between the United States and Russia — respectively Israel's and Iran's patrons — at a time when U.S.-Russian relations are improving.

Netanyahu says Iran is led by "a messianic apocalyptic cult" and that failure to attack is appeasement. But surely not every year is 1938, not every statesman who fears the nemesis of war is Chamberlain.

Iran's leaders, ruthless as they clearly are, are not crazed men looking for a 10-megaton exploding belt. They know that Israel has up to 200 warheads and a second-strike capacity in missile-carrying submarines. They also know that incinerating Tel Aviv means irradiating all of Palestine — that destroying Israel means the destruction of Tehran, Qum and their other great cities. They have repeatedly and formally declared they would make peace with Israel along any lines acceptable to the Palestinians. Nothing will reinforce their hold on power like a surprise attack in which hundreds, if not thousands, are killed.
This argument is very similar to the nightmare scenario laid out by Jeffrey Goldberg in September's issue of The Atlantic, which I wrote about last month.
As I noted back then, the war talk about Iran is both insane, and seemingly impossible to stop:
The prospect of the likes of the Islamic Republic possessing nuclear weapons is not something I look forward to. Then again, I'm still not all that comfortable with the idea of Pakistan having nuclear weapons, and don't get me started about North Korea. Nonetheless, Pakistan has had those weapons for more than a decade now and they haven't used them. Even same goes for North Korea. Both countries, of course, have engaged in nuclear proliferation, and that may be the greatest danger of an Iranian nuclear weapons program, not that they'd use them, but that they'd teach others how to make them.  It's entirely possible, then, that a nuclear-armed, or nuclear-capable, Iran, may not end up being as much of a threat as we fear.

Israel, however, doesn't seem to be inclined to wait to find out how things will turn out. Their current leadership views a nuclear-armed Iran as an existential threat to Israel and, whether or not that is actually true, they're likely to act accordingly. Unfortunately, their actions are likely to have consequences that we'll all have to deal with.
There is still a part of me that wonders if Israel's belligerance toward Iran isn't really part of a "good cop, bad cop" strategy with the United States. After all, it is in Israel's interest, and the interest of the United States, to create the impression that Israel is a hair-trigger away from launching an attack on Iran that, at the very least, would cripple  Iran's nuclear program and raise the tension level in the Middle East to levels unseen since the days of the 1973 war. It would make sense on some level, but the reason I doubt it's the case is because there's clearly a level distrust right now between Israel and Washington that we haven't seen before, and because I honestly don't believe that the Obama Administration is smart enough to be able to pull something like that off. Instead, it seems clear that they are blundering their way into a situation that could have dire consequences for the entire world.
Some day, we could wake up and learn that the Israeli air force has attacked Iran. When that happens, all bets will be off.