Book Recommendation
Lee Drutman's Breaking the Two-Party Doom Loop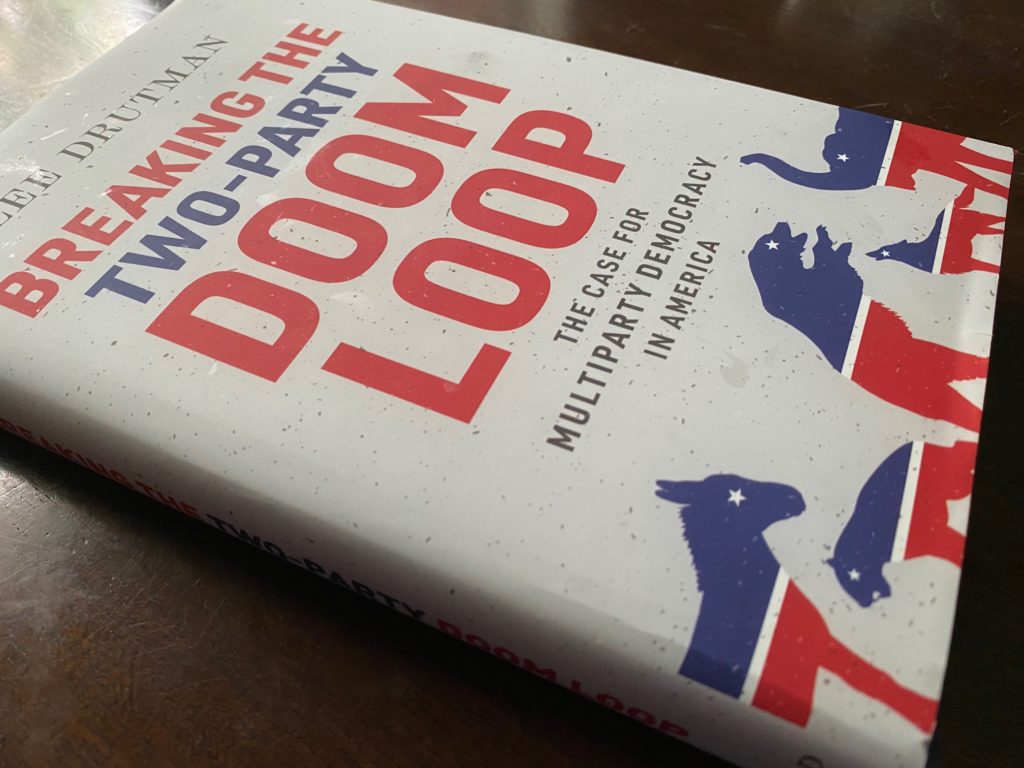 For those interested in both my ongoing critique of American political institutions as well as to amplify my discussion of the role of partisanship in our politics, I would recommend Lee Drutman's Breaking the Two-Party Doom Loop: The Case for Multiparty Democracy in America from Oxford University Press. This book deals with several themes that I frequently write about here at OTB and reflects the kind of comparative politics-based reassessment of American politics that my co-authors and I hope to inspire in A Different Democracy.
Drutman has a Ph.D. in political science from UC Berkley and is a senior fellow in Political Reform at New American and also teaches as Johns Hopkins.
Anyone who had read my writing (ranting?) about binary choices in our party system can guess what the "two-party doom loop" means. Drutman does a good job of providing an overview of the problem as he sees it (an assessment that I generally share) that our system of single seat districts with plurality winner produces a problematic two-party system, including some discussion of why the primary system we use for nominations is problematic.
The book is accessible and readable for a non-academic audience despite its academic origins.
The spoiler alert is that Drutman recommends modest multiseat democracy using ranked-choice voting (also known as the single transferable vote) as used in the Republic of Ireland. While my personal preference is a Muli-Member Proportional (MMP) system as in Germany and New Zealand, Drutman's RCV system has appeal. He persuasively argues (IMHO) that such a system would likely spawn a four-party system.
The book covers the basics well and is worth your time.