Boris Johnson Stumbles Toward Brexit As E.U. Rejects Latest Proposal
As the Brexit deadline approaches, Boris Johnson's options dwindle and a hard Brexit becomes more likely.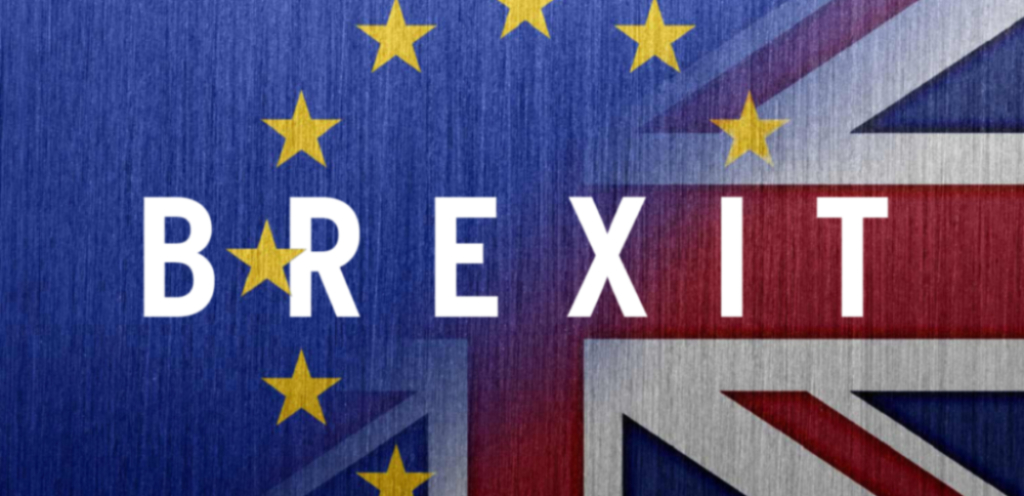 Boris Johnson's Brexit plan hit a major roadblock late last week as European Union negotiators rejected his plan for the United Kingdom's exit from the E.U., thus further adding to the chaos as the nation heads toward the uncertainty of an October 31st deadline that remains in place:
LONDON — On Thursday, Prime Minister Boris Johnson appeared to have accomplished what his long-suffering predecessor, Theresa May, never could. He rallied support among lawmakers for a plan to extricate Britain from the European Union and won praise from some of the same legislators who had tormented Mrs. May.

One Conservative Party lawmaker even seemed to compare Mr. Johnson to Moses, the biblical figure who descended from the mountain with new commandments.

But diplomats in Brussels greeted his Brexit plan frostily and pointed out a series of gaps and problems. It was an ominous sign that, after more than three fraught and exasperating years of debate in Parliament, Brexit was heading once again for a deadlock — this time in Brussels.

European Union leaders have been polite, at best, about Mr. Johnson's proposal. On Thursday, Donald Tusk, president of the European Council, said he had told Mr. Johnson he was "open but still unconvinced."

A less-diplomatic reaction came from an influential committee of the European Parliament, which declared the plan to be not "even remotely" acceptable. The European Parliament would have a veto over any deal.

"On the parliamentary side, it is plausible that Boris Johnson could scrape a majority together," said Sam Lowe, a senior research fellow at the Center for European Reform, a research organization. "But on the European Union side, it is not a workable deal."
Johnson, of course, is under pressure from two sides and it's unclear if he's going to be able to thread the needle in a way that pleases both sides. On the one side, there are the European Union negotiators and the European Parliament, which must approve any agreement from the E.U.'s side of the table. On the other side, there's the British Parliament where Johnson faces a whole host of other issues:
Mr. Johnson appeared to have a small majority of lawmakers backing his latest proposals for resolving the Brexit crisis. But many see the question of a parliamentary majority as largely academic, including Anna Soubry, a former Conservative lawmaker who opposes Brexit.

She said that Mr. Johnson "thinks he has got the support of Parliament, but he can't get any support from the E.U."

Mr. Lowe said that Mr. Johnson was trapped in a Catch-22 that would be familiar to his predecessor, Mrs. May. To get an agreement from European leaders, he would have to make significant concessions, and that would cause his new supporters in Parliament to melt away.

"What we are all waiting for is a general election," Mr. Lowe said.
In order to get a General Election, though, Johnson is now required to seek an extension of time from the E.U. to ensure that there is not a hard, no-deal, Brexit on October 31st as the current schedule calls for. So far, Johnson has not made that request and it's unclear when, or if, he will. Indeed, over the weekend, he was making statements that made it appear as if he was prepared to let a hard Brexit happen notwithstanding what the law says. That obviously would create a serious constitutional crisis, but we've already seen a few of those rock British politics since Johnson took office so on some level it's par for the course.
The last chance that Johnson has to reach a deal with the European Union, or to seek an extension of the current end-of-the-month deadline, comes at the E.U. summit on October 17th and 18th in Brussels. If he's unable to reach a deal then, though, it's unclear exactly what will happen. The most likely outcome would seem to be that the October 31st will remain in place and that the United Kingdom will crash right through it regardless of the fact that every credible economist has argued that such a hard Brexit would be a disaster that could very well throw the United Kingdom into recession. At the very least, it would make life in the short term far more difficult for British citizens than they have become used to under the European Union, especially when it comes to the availability and price of everyday consumer goods, including food and wine. It would also have a significantly disruptive impact on trade between the United Kingdom and the Continent and, of course, would complicate the situation in Ireland where the border with Northern Ireland would have to be hardened for the first time in more than 20 years.
There's literally no sane reason that any of this has to happen. And yet, much as is the case with the Trump Presidency here in the United States, here we find ourselves with very little that we can do with it.