Boston Resident Learns Why You Shouldn't Park In Front Of Fire Hydrants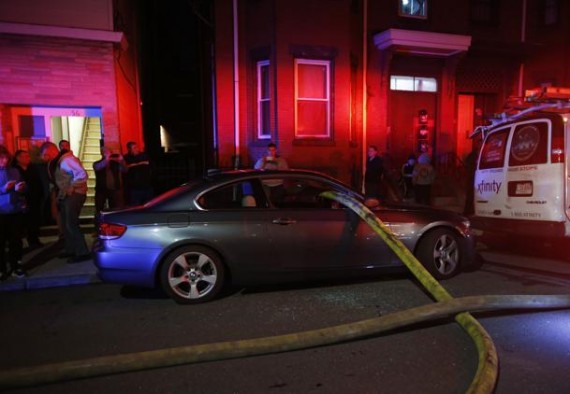 Well, this isn't an mistake you're likely to make twice:
It took a fire in East Boston to show an unlucky BMW owner exactly why you're not supposed to park in front of fire hydrants.

An eight-alarm fire damaged three buildings in East Boston Wednesday night before firefighters could contain it. Those efforts were temporarily slowed by a parked BMW that blocked a fire hydrant across the street. So responders did the only thing they could do – they smashed the car's windows in and ran the hose right through, calling to mind a particular scene from the 1991 film "Backdraft."
A person on Twitter got the view from the other side:
See what happens to newer BMW parked at a hydrant during @BostonFire 8 alarm fire tonight. My photo @bostonherald pic.twitter.com/UzYFzW3LWM

— Mark Garfinkel (@pictureboston) April 10, 2014
One report I saw online that hasn't been corroborated said that the car was only a few days old which would only seem to make the sense of justice here stronger. Whatever the truth of that is though, I hope the guy I had insurance.