Bowe Bergdahl Released From Hospital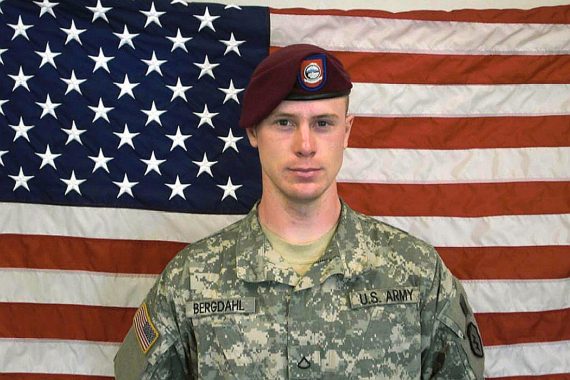 Three weeks after being released from a five year captivity, Sgt. Bowe Bergdahl has been released from an Army hospital in Texas into outpatient care:
Army Sgt. Bowe Bergdahl has been released from the Texas hospital he was admitted to when he arrived back in the U.S. more than a week ago, the Army said Sunday.

Bergdahl is now receiving medical and psychological outpatient care on Joint Base San Antonio-Fort Sam Houston, an Army spokesman told NBC News.

The spokesman said Bergdahl's "reintegration" process was progressing with "exposure to more people and a gradual increase of social interactions." It is unclear if Bergdahl has seen his parents yet.

Bergdahl is being counseled and debriefed to "ensure he progresses to the point where he can return to duty," the spokesman said. His location will not be released in order to "safeguard" the reintegration process.
Given some of the reports I had seen about the course of treatment Bergdahl would be receiving and how long it might last, it's somewhat surprising that he's been released this early but I suppose the doctors know what they're doing. No doubt, the fact that Bergdahl remains an active duty member of the military and will be living on base going forward, thus shielding him from unwanted media attention, played a role in that decision.